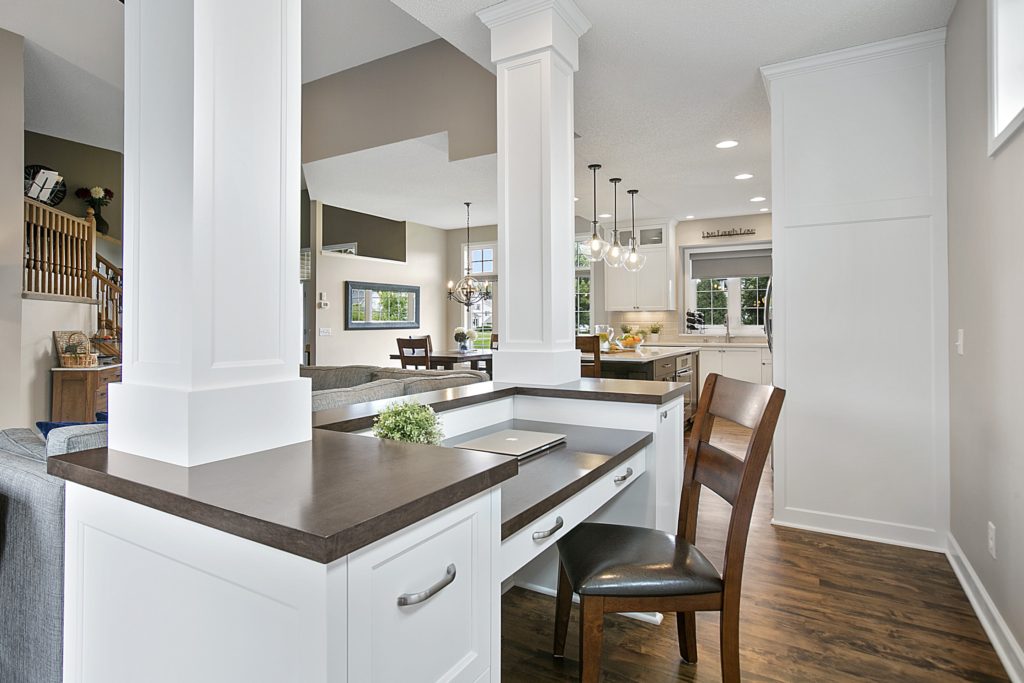 How to Create a Home Office You Can't Wait to Use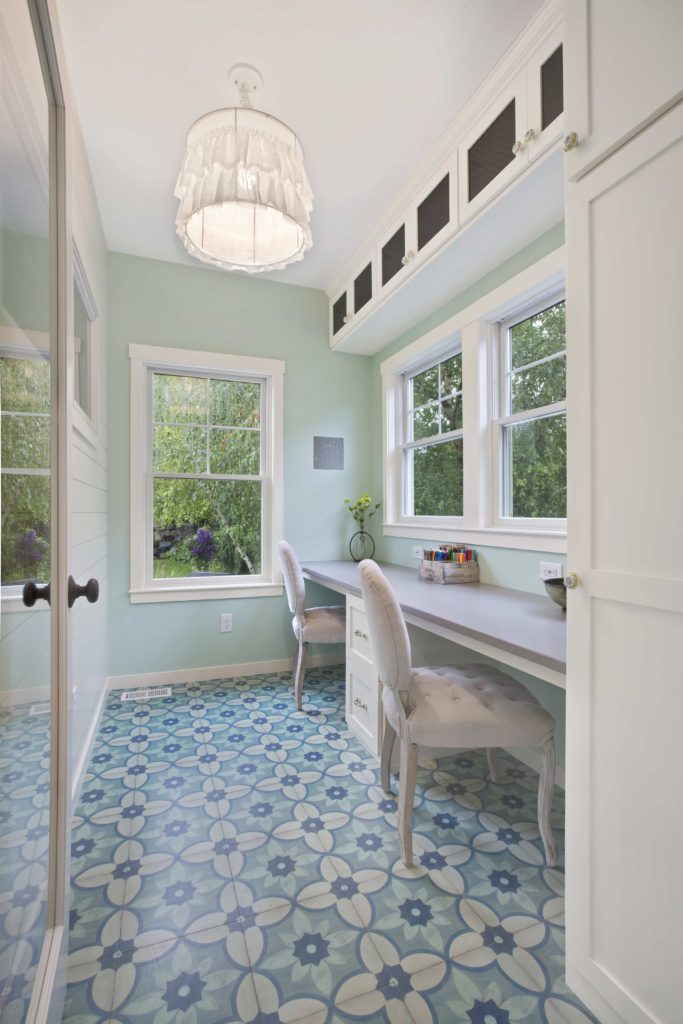 More and more, homeowners are looking to add a designated office space to their home. Whether you need a home office for running your own business, working from home, or if you're just in need of a central place to pay bills and store documents, there are many things you'll want to consider. Beyond having a desk and a chair, here are some important things to keep in mind when creating a home office space.
Location, Location, Location! 
If you don't have a spare bedroom available for an office, you may have to get a bit creative of where your office space will be. One option is to include it in a house addition, or designate a space for one when you choose to finish a basement.
Another option may be to convert an existing, unused space. "We have received a few requests lately for changing a formal living room into a home office," said JBDB's designer, Emily Thull. "With a typical two-story floor plan, the formal living room is often a space that is left unused. We have closed it off to make it more private for an office by adding French doors or a sliding barn door."
And even if you don't have the square footage to dedicate an office space to a whole room, you can still create a functional office within your home. "It could be as easy as adding in some built-ins to a family room," said Emily.
Think in Reverse
If you are designing an office space, think about the end result and how you'd like to work before making your design decisions. "You want to plan out the office space to work for you," advised Emily. "For example, instead of being stuck with placing the printer where an outlet is, plan where you want to put it and have an outlet installed there," she said.
"It's nice to hide components within cabinets and planning for outlets, USB, and CAT5 jacks within the cabinet. If you know you want to 'float' your desk in the middle of the room, install a floor outlet for cord management," Emily said. Planning for these things proactively will help make your office more functional and reduce many of the frustrations and clutter that cords can cause.
Make it Fun!
You certainly don't want your home office to look like a drab, gray cubicle! "An office should really be a reflection of your personality," said Emily. "You just want to be sure to create a balance. If you do hardwood floors, you don't want to have too many 'hard' surfaces…counterbalance with a soft rug or fabric window treatments. If you've got great art, create a neutral backdrop to really showcase the work."
Make your office a space you can truly enjoy, and one that works well for you. The JBDB Twin Cities remodeling team can help homeowners transform their space, or add on to their existing space, to create the perfect home office. Contact us today to learn more!