When it comes to the exterior of your home, it should match the beauty and warmth within it. If the exterior of your home is in need of some updates, you're not alone! Not sure where to start? James Barton Design-Build can help inspire you to take your home's exterior to the next level.
1: Evaluate Your Exterior
"There are many degrees of exterior renovations – from bigger budget items like new windows, roofing, and siding, to somewhat smaller investments like landscaping and lighting," said Sydney Monson, a designer at JBDB. "As with any remodeling project, the first step is to understand what your biggest needs are."
Take a walk down to the end of your driveway and look back at your house – how's the curb appeal? Does your landscaping seem a little understated? Could your siding use an update or some added color?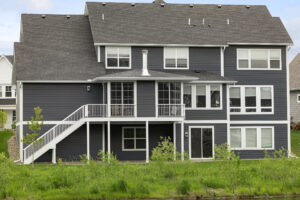 Now head into your backyard. Do you feel like your to-do list of outdoor projects will never be done? Are you wishing you had a better place to spend summer nights outdoors?
Whether it's investing in new siding, creating a patio space, or incorporating better lighting, getting a handle on these questions will give you a clearer idea of the scope of your exterior remodel.
Check out our guide to exterior renovations!
2: Take a Drive
Take a spin through a few neighborhoods for inspiration including your own! Seeing some exterior design details in real life versus online will help you get a better understanding of what may work well for your home. Looking at a newer housing development can offer up some insights into what is currently popular with homeowners, in terms of color palettes and materials.
From a design perspective, try striking a balance between your style and what will stand the test of time. "The exterior of a home should reflect your tastes, but keep in mind that it's not as easy to change as an interior room," said Kayleigh Queoff, one of JBDB's designers. Generally speaking, it's a better bet to take design risks on smaller exterior features, such as a front door or lighting choices.
3: Meet with the Experts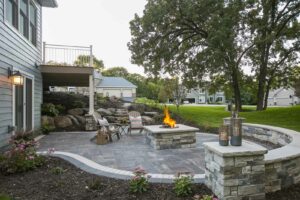 Our experienced design team at James Barton Design-Build will walk you through our process for an exterior remodeling project. At JBDB, we take care of everything from start to finish. This saves homeowners the hassle of finding their own roofing or landscaping company – we coordinate every aspect for you!
4: Get Started!
After meeting with the
JBDB

team and finalizing details, get ready for your home's exterior to be transformed.

Check out our exterior portfolio

to get inspired and

contact us

today!