Don't let the Fourth of July in the rearview mirror scare you, there is still plenty of summer left. There are many sunny days and beautiful evenings left to enjoy the outdoors before the kids head back to school and the temperatures begin to fall. Make it easy for your family to enjoy the rest of the summer by transforming your backyard into a place you can't wait to share together!
Understanding how your family likes to spend time outdoors will help you design your backyard. Maybe you're an active family looking for a way to stay cool. Maybe you love to cook and entertain friends and family. Or, maybe you're just looking for an inviting place to relax at the end of the day. Whatever your style, these backyard design ideas will surely inspire you to create the outdoor living space of your dreams:
Screened and Covered Porches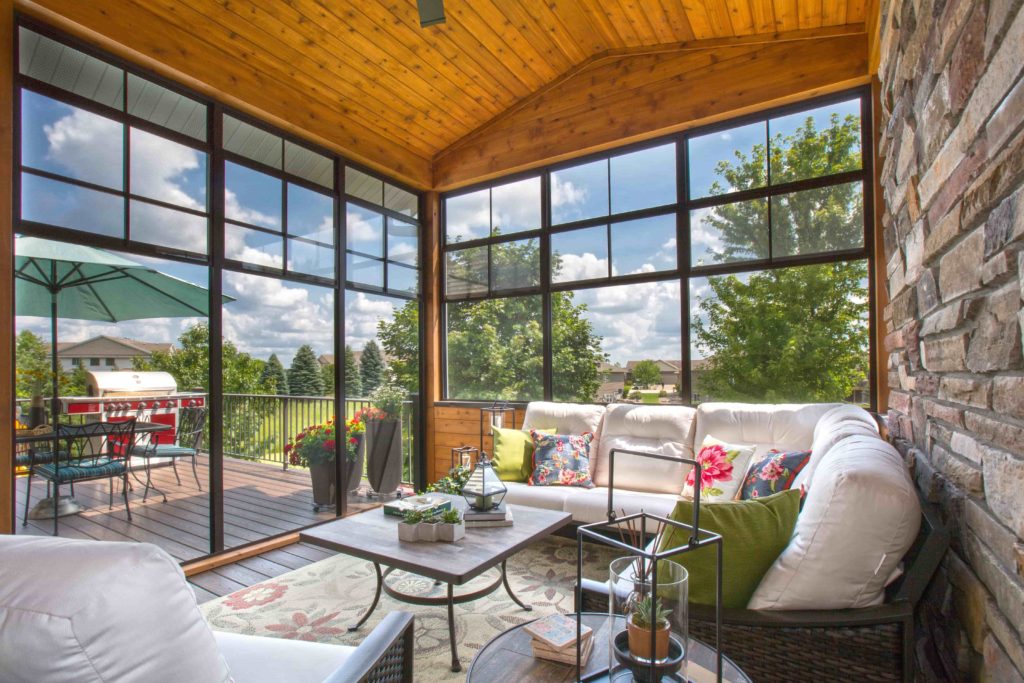 A shady, bug-free area outdoors is all anyone wants right? Screened and covered porches provide the best of both worlds! These types of porches can be built as an addition to a home or deck design and feature a style that's all their own. A screened porch design can also be installed under a preexisting deck or home addition to turn unused space into a comfortable outdoor living area.
Outdoor Kitchens and Cooking Spaces
What's better than a barbeque in the summer? Now, imagine taking that cookout to the next level by bringing all the amenities of a kitchen outside! Outdoor kitchen designs feature everything from a built-in grill or smoker to a refrigerator, stove top, televisions, and much more! For those that love to entertain, an outdoor kitchen provides the perfect space to gather while food is being prepared.
Fires with Style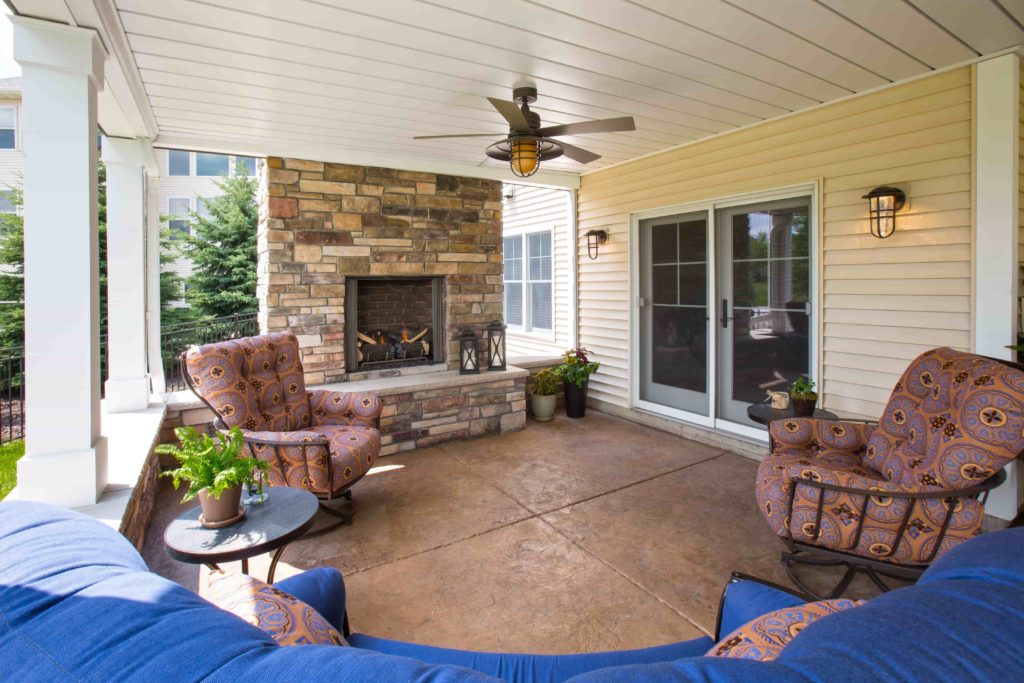 While the outdoor fire pit is a legendary piece of Americana, backyard patio designs have evolved far beyond the traditional ring of stones. Outdoor gas fireplaces provide warm accent lighting to illuminate a backyard patio or can be a stunning centerpiece of an outdoor living area; even better, they light with just a flick of a switch! Regardless how you choose to use them, outdoor gas fireplaces are the perfect spot to relax after the sun goes down.
Find even more backyard design inspiration and see examples of past James Barton projects in our Outdoor Living Spaces Portfolio.