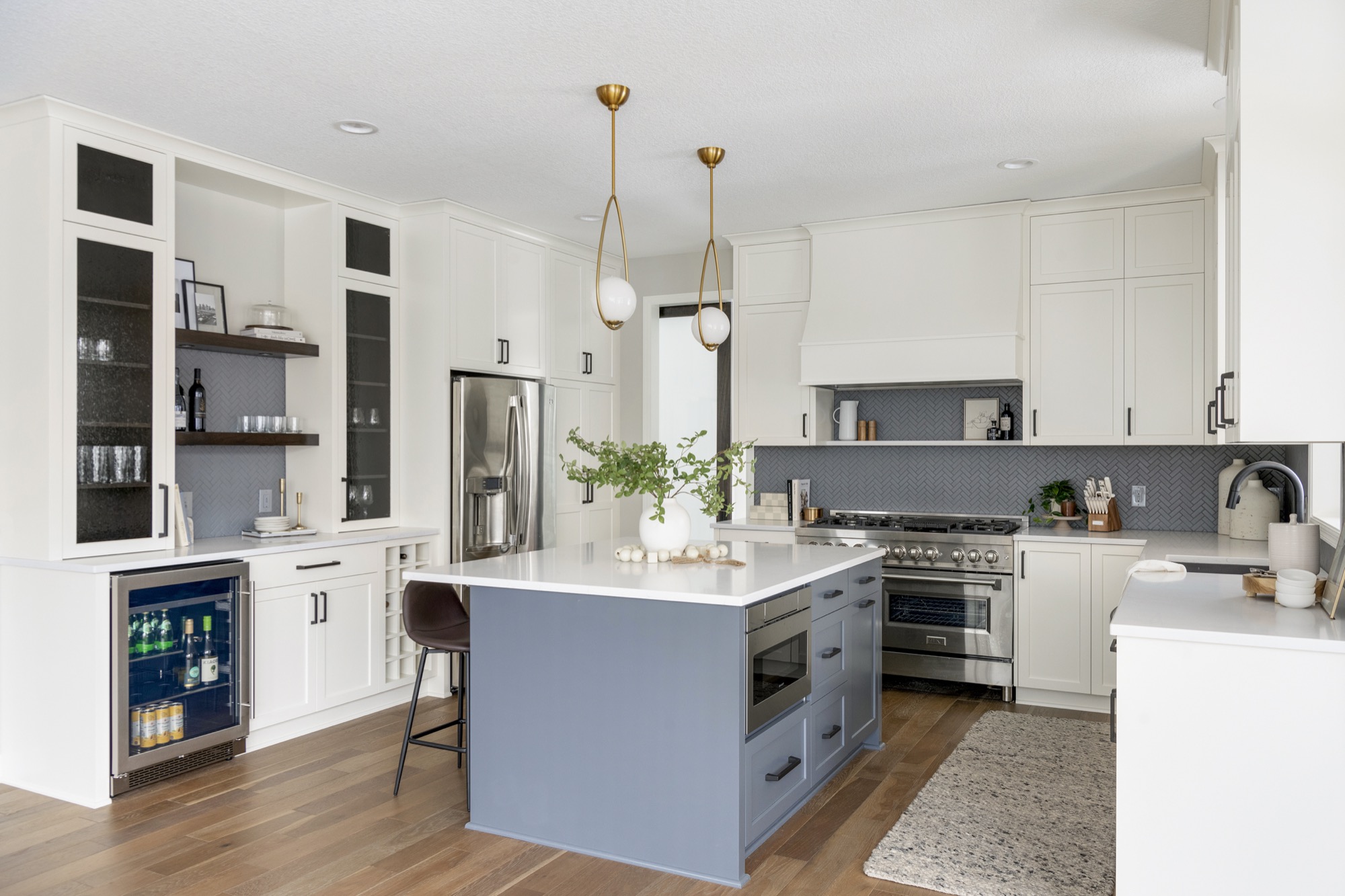 Planning a remodel takes creativity and energy. The JBDB showroom makes it easier. 
The Difference a Showroom Makes
Sure, you can browse thousands of house renovation products online. But there's a significant benefit to comparing materials and options in person, especially in a comfortable, curated remodeling showroom.
JBDB's team pulls out selections based on your style preferences so you can make decisions without becoming overwhelmed.
This space is a comfortable place to look at presentations, see what's possible,  and ask all of your questions.
You want high-quality brands built to last. Get to know them better and find the best choices for your preferences and budget.
 Centralized Decision Making
Skip traveling from shop to shop. Discuss possibilities in one location before making your final decisions.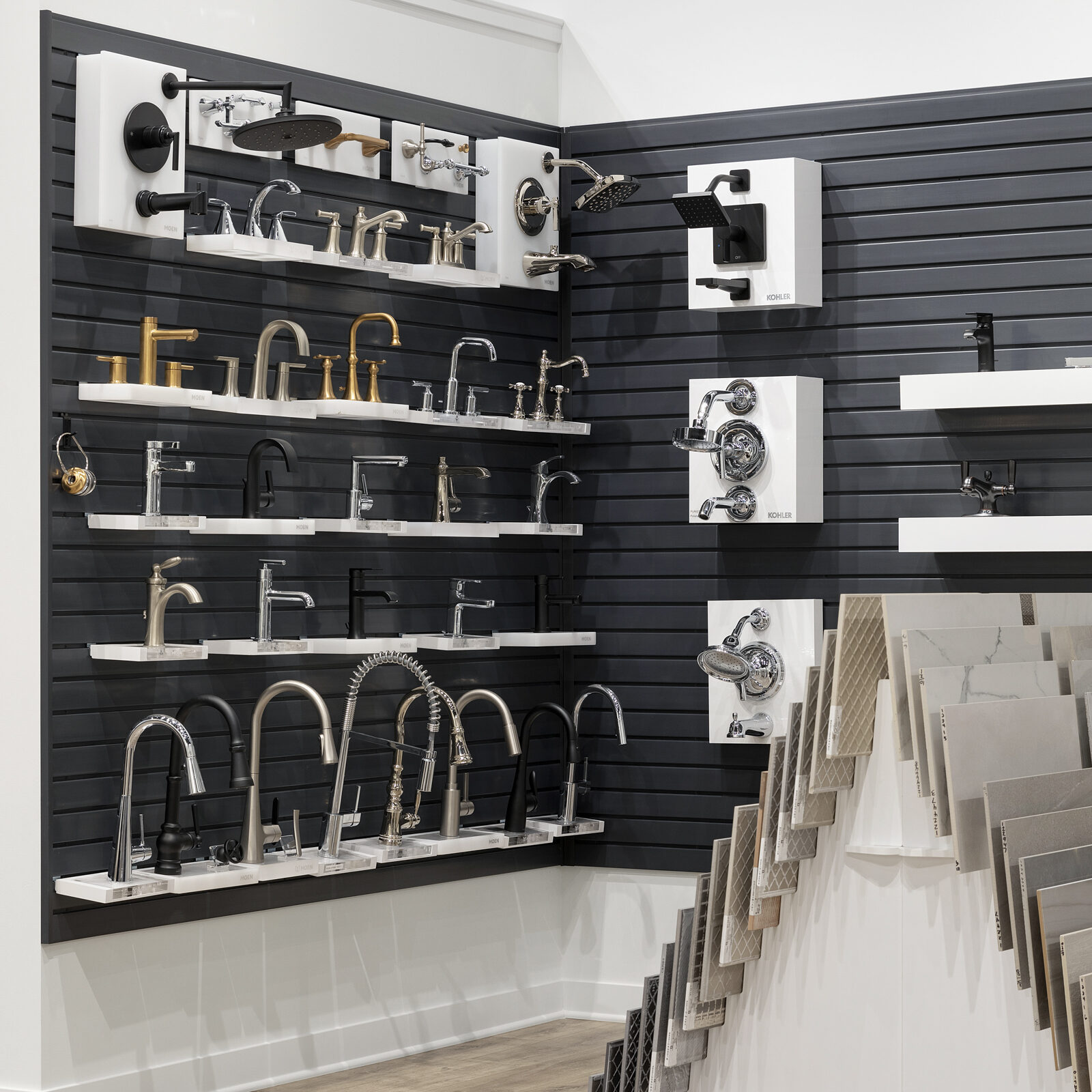 More Benefits of a Remodeling Showroom
Once you've narrowed down general styles or materials you like, a showroom lets you discover products you may not have considered before, from flooring to fixtures and finishes.
Accomplish more in a shorter period without rushing the process. In the JBDB remodeling showroom, you'll make side-by-side decisions with your professional designer before they coordinate ordering and handling your selections. It's a better, more streamlined way to approach remodeling.
A Client-Exclusive Experience
Note: The James Barton Design-Build remodeling showroom is reserved exclusively for clients with appointments. Once you're officially working with the JBDB team, they will schedule a time to meet in the showroom.
"This client-exclusive showroom allows us to concentrate fully on our clients' projects without distraction," said Sydney Monson, one of the designers at JBDB. "Our clients deserve our undivided attention as we present our recommendations and discuss major decisions."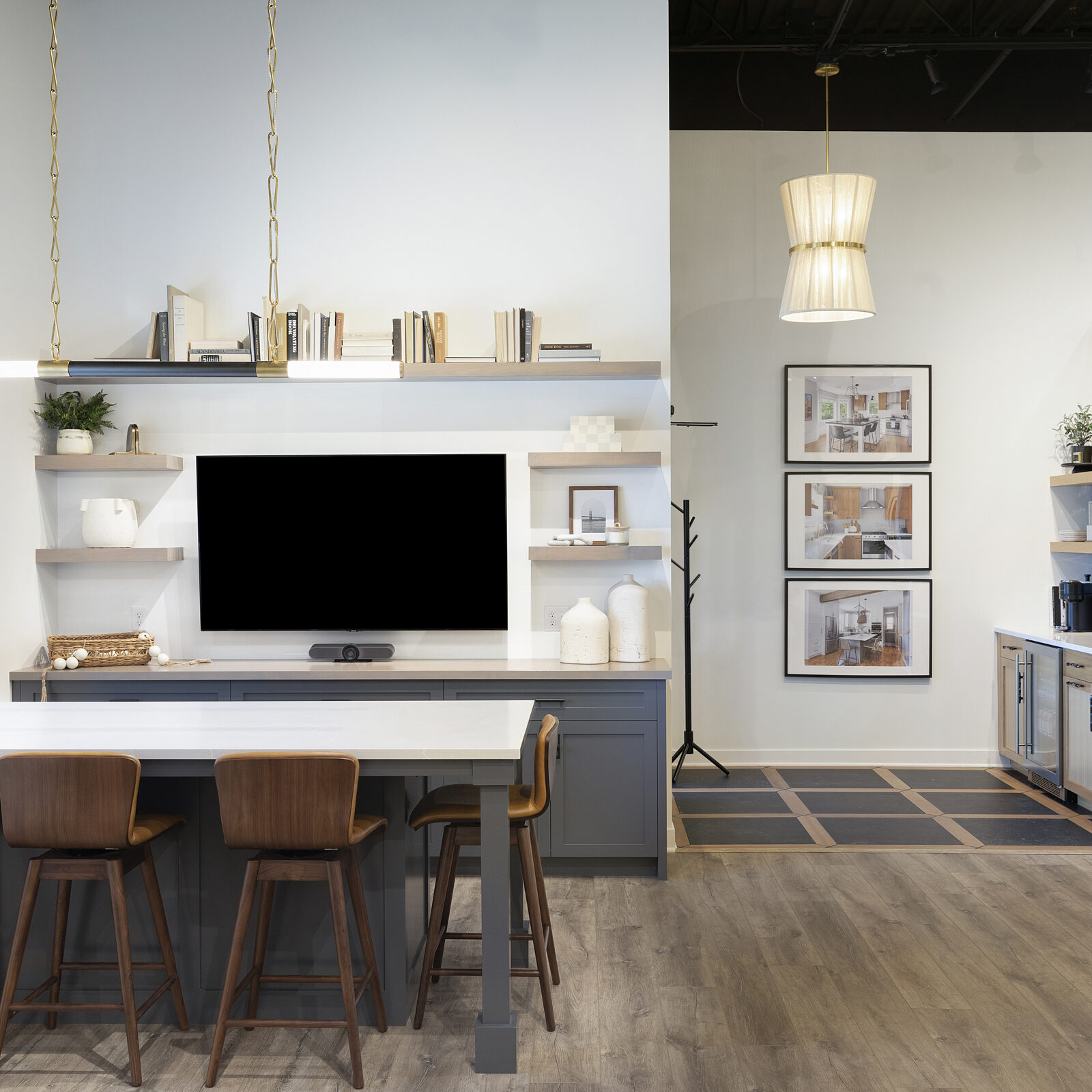 "This showroom made such a difference to our renovation experience. Instead of feeling weighed down by everything, it was seamless. We found the colors and materials that worked perfectly. Plus, seeing everything in real life meant no surprises during the building process."
Jennifer & Steve B.
"Seeing the elements in person made everything easier and more enjoyable. My husband and I had space to make decisions without ever feeling overwhelmed or rushed. Plus, we had fun picking things out together!"  
Tina & Jake M.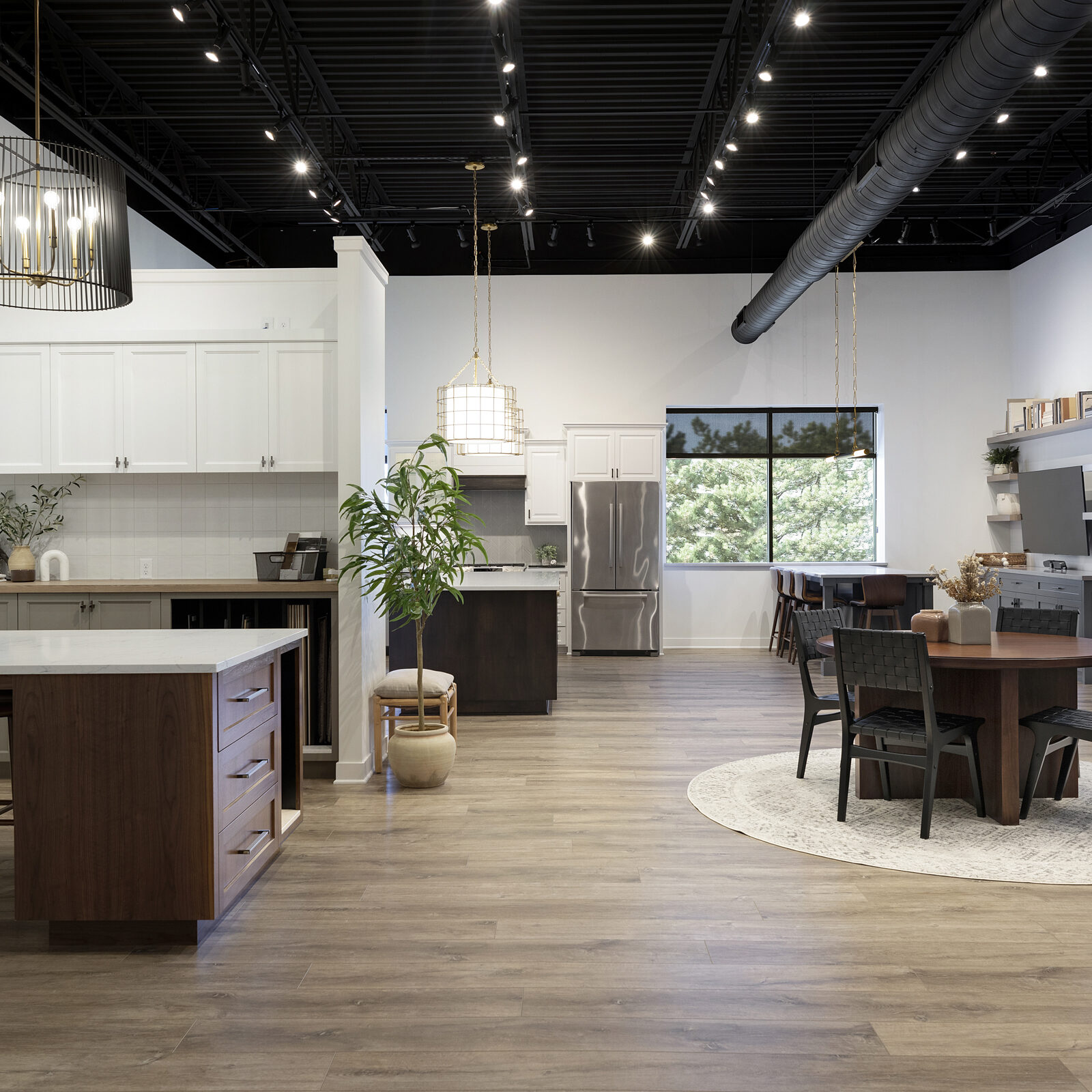 The JBDB remodeling showroom is located at 5920 148th Street West in Apple Valley, Minnesota (right next to our office).
No, the showroom is reserved for clients only and only available at your appointed time. This set-up gives JBDB clients the undivided attention they deserve.
Online resources are helpful starting points, but they can ultimately be misleading. Digital images may not indicate the exact color or shade. Comparing options in person is the only way to know for sure that you want them in your home.
Appointments last 2-3 hours, depending on the project type, scope, and number of selections you have.
Bring yourself, project ideas or inspiration if you have any, and an eagerness to dive into the design process.
Typically, you'll have two meetings, although it depends on the project type, scope, and how many selections you have. Most times, clients will have decisions finalized by the second appointment. However, the JBDB team will ensure you feel comfortable before moving on to the next step, even if it takes a little longer.
The JBDB team can order a sample, or you and your designer can visit another showroom if you still aren't finding what you love.
Fewer and fewer remodeling companies have them as part of their process, but instead, they travel from store to store. JBDB is proud to have this option for their clients.
Experience the Difference as a JBDB Client
James Barton Design-Build is an award-winning Twin Cities remodeling company with over 25 years of experience. Homeowners benefit from this remodeling showroom, which streamlines the design and renovation process.
Time to begin!  See what's possible as you start the rewarding work of transforming your home.