What began as an expansion of a two-car garage evolved into a luxurious transformation of the home's kitchen, master suite, and outdoor living area. By blending modern styles with timeless character, the JBDB team was able to create a warm atmosphere for gatherings or relaxing escapes that the homeowners had only dreamt was possible.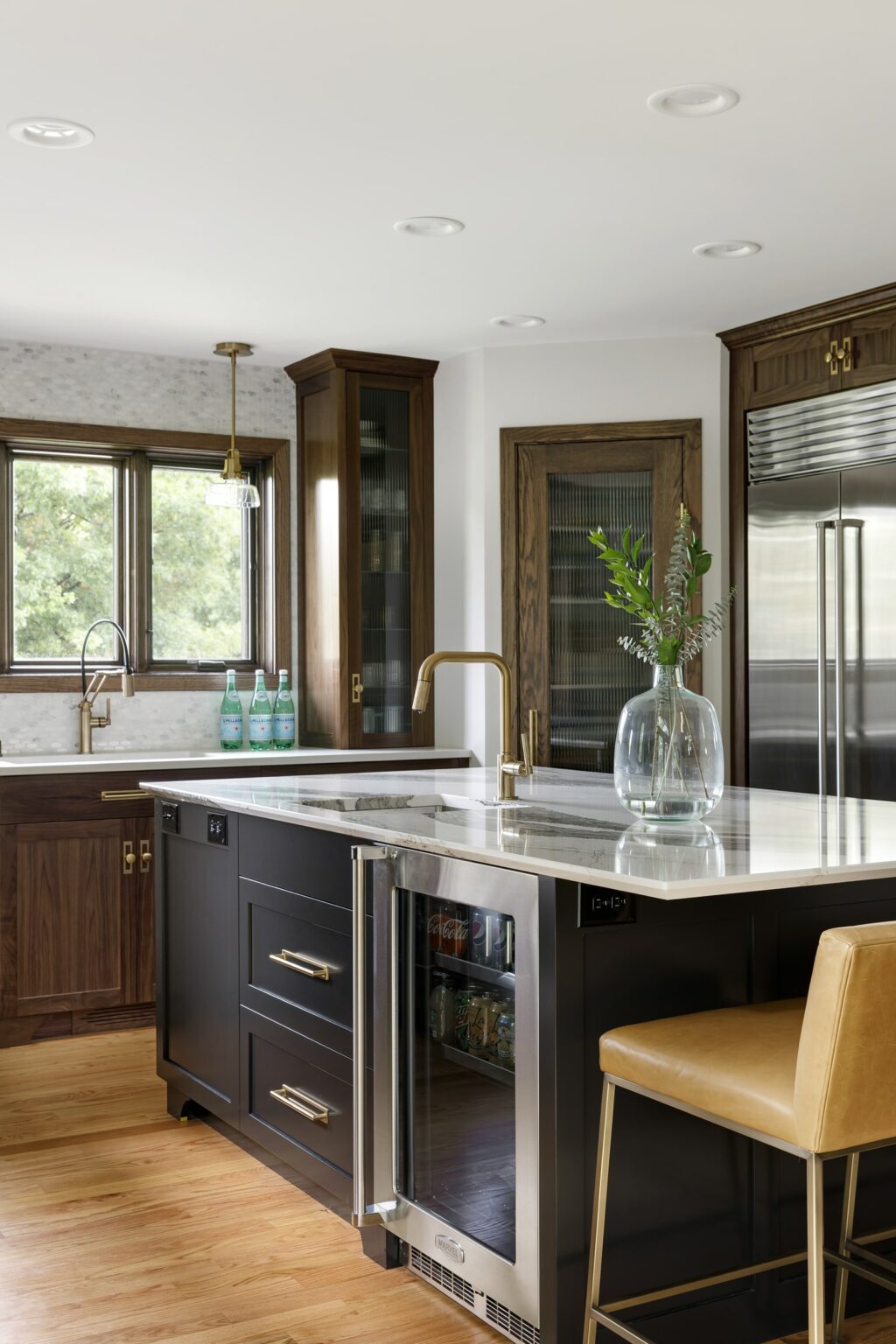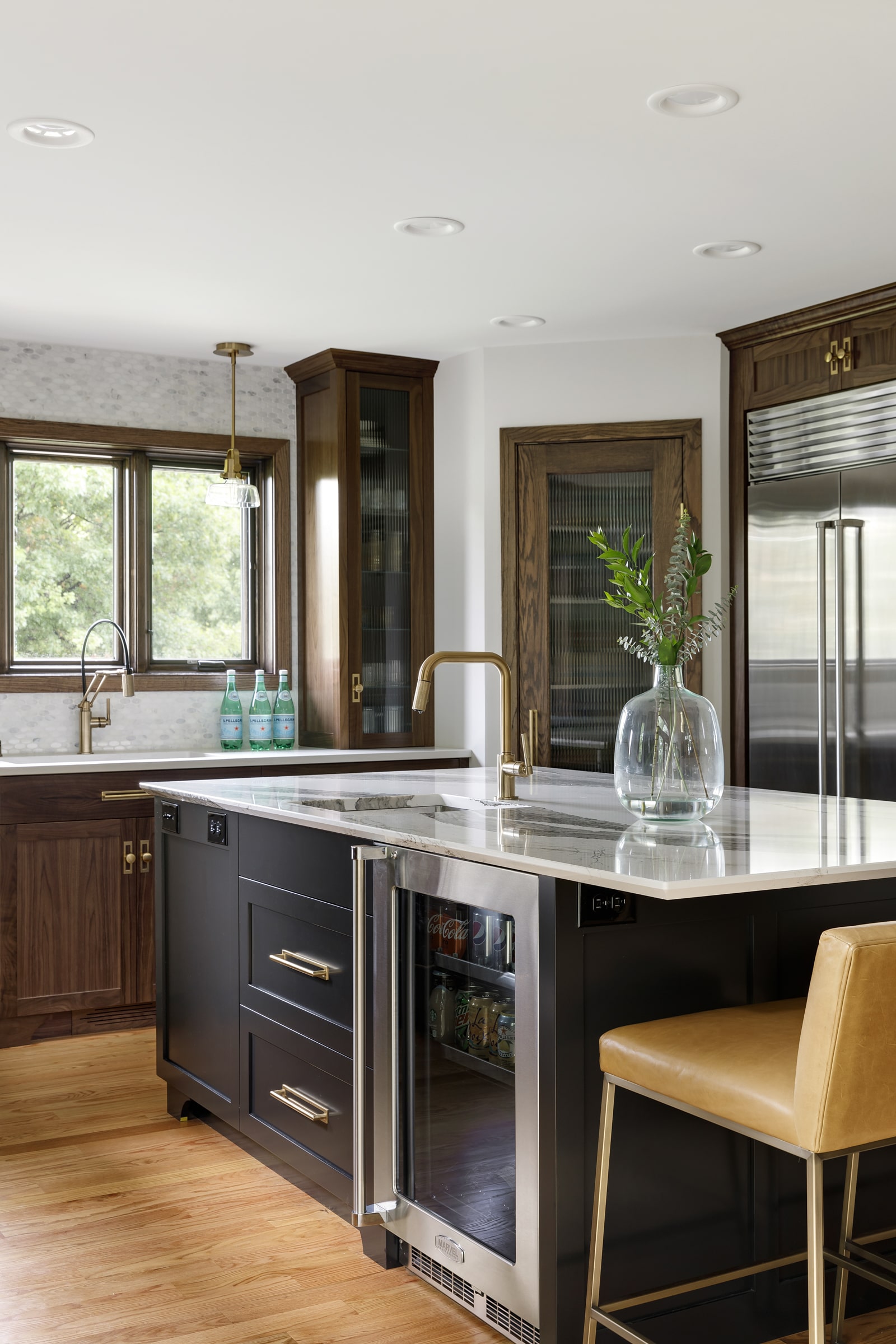 Kitchen Renovation
The black enameled island was chosen specifically by the homeowner as a bold statement that differentiated it from other kitchen islands.

The grain of the walnut cabinets around the perimeter is what the homeowners initially fell in love with and decided to go in this direction.

The Cambria countertops were chosen specifically because of the bold pattern and movement in its vein. 

A bay window was removed from the floor plan to create a clean wall space for the Wolf gas range to be installed. 

The existing red oak flooring was sanded and refinished with clear topcoat with the specific intention to maintain consistency with the flooring throughout the house. 

The custom-designed stair railing was inspired by a railing the homeowner had seen while in France.
Master Suite Transformation
The master suite's square footage was doubled as part of the larger garage addition. 

Installed a new gas fireplace with faux-wood cement mantle to serve as a heat-barrier for the large TV above. 

Built-in red oak cabinetry to match the other existing millwork

throughout the home.

Added a 60 square foot balcony off the master bedroom with a sliding glass door to maximize natural light in the bedroom.  

A tray vault ceiling was designed to allow for a 9-foot ceiling throughout the center of the suite.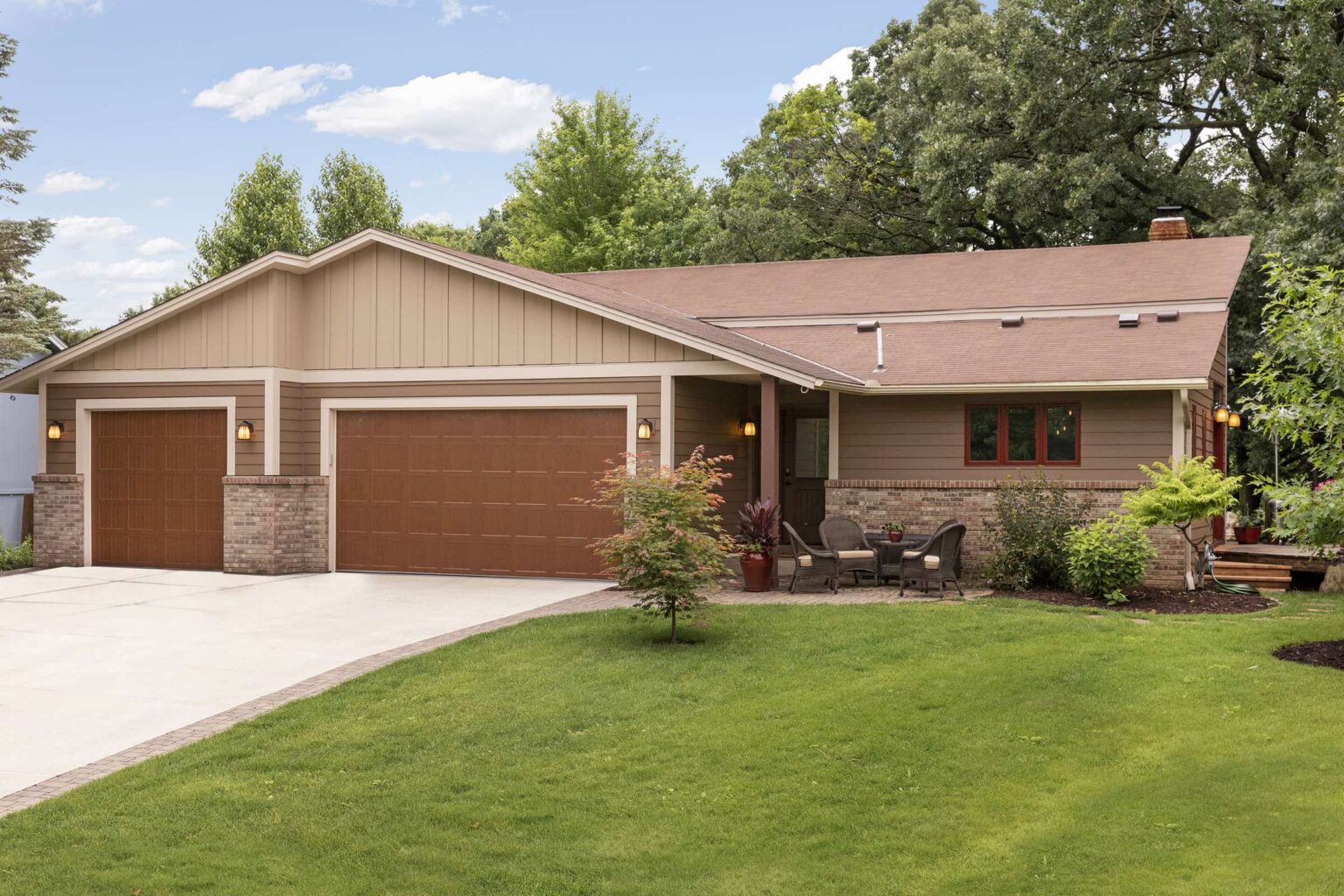 Outdoor & Exterior
Azek composite decking was used to build the balcony off the master suite and updates were made to the cedar deck on the side of the house.

Expanded garage square footage as far as possible and to meet the specific sizing of the homeowner's truck.

Exterior updates throughout the home including: new garage door, driveway,

 windows

and front door

A wood-grain garage door and front door were installed to compliment the homeowner's eye for detail.
The home's roof and siding were upgraded using new LP smart siding and matching asphalt shingles.