Are you itching for a home transformation but stuck on how to begin? It happens! After all, the improved functionality, design, and resale value for your home takes planning.  A head start eliminates unnecessary headaches, keeps you on budget, and cuts down on that awkward remodeling phase where your home is a work zone!
If you've been putting off a much-needed remodeling project, take these three steps toward a 2023 or even a 2024 transformation. You'll be glad you did!
Put together a remodeling budget
Interview Twin Cities remodeling companies
1.  Map out your ideal timeline.
First things first, set a realistic timeline for your remodel.
"There are variables project to project, but a typical kitchen remodel generally takes around 8-10 weeks; a master bath will be approximately 7-9 weeks," said John Miller, VP of sales and production at JBDB. "If you want to remove walls, that will add extra time since we may have to reroute plumbing, electrical, HVAC, or move windows."
Everything is planned out and selected ahead of time to support a seamless construction process. While supply chain and shipping delays can sometimes factor into additional time, the JBDB team will always be open and communicative about timing to keep you in the loop.
"You can be confident in our timelines at JBDB," added John. "With upfront design decisions, we get all the materials and finishes lined up and on order before providing homeowners with a start date."
Armed with that information, how does a remodel fit into your current plans? Are you hoping to have a new kitchen before the holidays? How about a new outdoor space in time for summer? On the other hand, do you have any big stressors coming up? Avoiding a big home project during that time might be the right choice for you.
Regardless, setting and communicating your timeline goals is a great way to align expectations, especially as you interview various remodeling contractors.
"We have done two major remodels with JBDB, for a reason. We have been very impressed with the professionalism of the contractors and staff, timelines of the project and quality of the work!" – Sandy and Rob Schile
Where will I live during the remodeling process? 
Part of your timeline might depend on where you're going to live during the daily disruptions. The good news? Around 95% of the time, JBDB homeowners remain home during the renovation.
"Cleanliness is a big priority," said John. "We use dust protection to contain dust, so it's not traveling through the rest of the house. Plastic sheets act as doors and walls to keep dust contained, and an air purifier uses three filters to draw dust out of the air before it circulates through the rest of the home."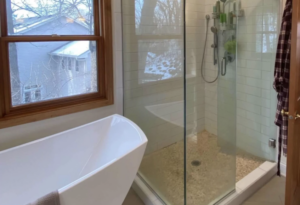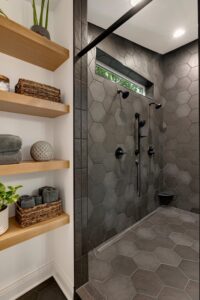 2. Put together a remodeling budget.
You'll feel more confident about embarking on your next project once you know a little more about your remodeling budget.
Not sure where to start? Try answering these questions:
How much do you want to invest in your home? 
It's no secret that a remodeling project can add up. How much do you want to spend to turn your house into a home? "From a numbers standpoint, some projects might not make sense based on the overall value of the home and what you want to put into it," said James, JBDB's President and Owner. "But if you view your renovation project as more of a lifestyle choice versus an investment choice, then the cost may not be as big of a factor."
How long are you planning on staying in your home?
"If you love your neighborhood and the lot your house is on, it might be worth the investment to stay there long-term," said James. "That can impact the scale of your renovation and the amount of time you feel comfortable with to help you break even."
Learn what won't impact your budget (and what will!)
Re-routing mechanicals
"Many home reality shows make it seem like rerouting plumbing, electrical, and HVAC will be a huge added expense," noted James. "But if a space is gutted, moving a vent or relocating a sink isn't going to significantly increase project costs."
Finishes
Unless you're selecting extremely high-grade finishes across the board, it won't significantly change the overall cost of your remodel. On an average project, your finish selections will only sway costs by 3-5%.
Labor
Whether you're installing marble or less costly granite, the amount of time and labor it takes to install won't change all that much.
Save on your project scope
So where can you save money on a project? James said, "One of the biggest ways to see a difference in the overall budget is in the scope of your project. Are you adding on to your home? That quickly escalates the cost with siding, roofing, and foundation materials."
If you're initially planning on expanding your home, first look at your existing square footage and see if there is unused space to reallocate instead. "Maybe you have a dining room that's barely used, and we can extend a kitchen into that area," noted James.
A professional design-build team offers advice on how to approach your remodeling projects so you get the most out of your budget.
Fixed Price vs. Allowance-Based Pricing
When comparing potential remodeling companies, ask if they do fixed- or allowance-based pricing.
With allowance-based pricing, the details aren't figured out before signing the contract. Homeowners will get an "allowance" to make design decisions, but there is much more room for costs to change without a solidified budget.
The JBDB team bids projects by fixed pricing, which means homeowners go through the design process, pick out their finishes, and make all the decisions ahead of time. Afterward, they sign a contract on that final, fixed price.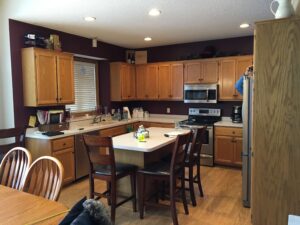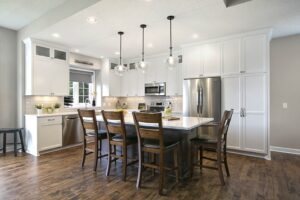 3.  Interview and compare Twin Cities remodeling companies.
Reach out to different companies to compare costs and remodeling approaches. Before hiring a design-build team, get to know their culture and mindset. After all, you'll spend a lot of time communicating with one another. Therefore, you want a relationship that works well both ways!
As you research and compare companies, here are some questions to consider:
What seems to drive and inspire their work?
Does it feel like they're chasing trends or creating timeless designs? In other words, are they committed to the longevity and durability of their work?
Does it seem like they've built strong client relationships? How are their testimonials?
Does their portfolio aesthetic fall in line with what I envision for myself?
The last thing you want is a remodeling company that doesn't have your best interest in mind.
"Make sure the company is licensed, with adequate experience in the business. Call their references and look through their past work," notes Kayleigh Queoff, a long-time JBDB designer. "Get things communicated in writing, so you know what you're getting and ask questions!"
Some homeowners hire two companies — one to design the remodel and another to execute it. Unfortunately, this requires more communication to align the two processes. For a smooth process from start to finish, you want to hire an all-in-one design-build team.
These experts provide valuable insight into materials and techniques, including making the most of your space. Moreover, they'll look for opportunities you may not have thought of while managing timelines, budgets, communication, and expectations.
"We want to create a home you love," says Sydney Monson, another of JBDB's designers. "The pride and joy we put into every remodel are evident in the final result. We're honored to help all our clients: past, present, and future."
Learn more about JBDB's process. 
Bonus Step: Gather home design inspiration material.
This is where many homeowners tend to have fun. First, think about what you're looking for from this project. Typical examples include:
More room for your family to spread out
Updating outdated appliances, layouts, designs, colors, and fixtures
Open-concept layouts that bring spaces together
Narrow in on what would make your life easier. Then start collecting images that communicate your style. Do this digitally (Pinterest or a designated digital photo album on your phone works well). Or assemble cutouts from home remodeling magazines or your own photos!
The James Barton Design-Build blog has plenty of design ideas to add to your collection of ideas. And check out our project portfolio to find styles, layouts, colors, and details you love.
"Outstanding from beginning to end, we were impressed with the quality of work, attention to detail, professionalism, communication and responsiveness by everyone on the JBDB team." – Jennifer Lee
Taking the Stress Out of Home Remodeling
Each remodeling project is unique to the homeowner. Once you have gotten a good idea of the scope of your project and the budget, the design-build team at JBDB helps you through the remodeling process, giving you a clear picture of what you're getting for your investment.
Contact

the James Barton Design-Build team today.