2023 is poised to be a comeback for arches (although, did they ever disappear from popularity?) But before you commit to adding an interior arch doorway, read our thoughts as an experienced Minneapolis design-build company.
Why Add in an Arched Doorway? 
So many aspects of homes are hard lines and corners; an arched doorway's rounded edges give a sense of softness and elegance. It adds architectural interest and creates a connected flow throughout your home.
"Arches work particularly well to connect rooms that work in tandem," said Sydney Monson, one of JBDB's designers. "By placing an arch between the kitchen and dining room, for example, you get a seamless transition while still keeping separate spaces."
Here are a couple of other prime locations to add in a doorway arch:
From your entryway into the living room
From the kitchen to the living room
Between your bedroom and connected bathroom suite
In the bathroom leading to the shower
Arch Styles
Arches come in different styles, from full arch, curved, or flattened, and can range from a traditional to contemporary look, depending on how they're styled.
Beyond shape, how do you want the arch to function as a design element? Do you want it to blend in or stand out and make a statement? Look to your home for clues about which style will fit best.
The JBDB team can also help you with the pros and cons of various options, making specific recommendations for the architectural style best suited to your home's look and feel.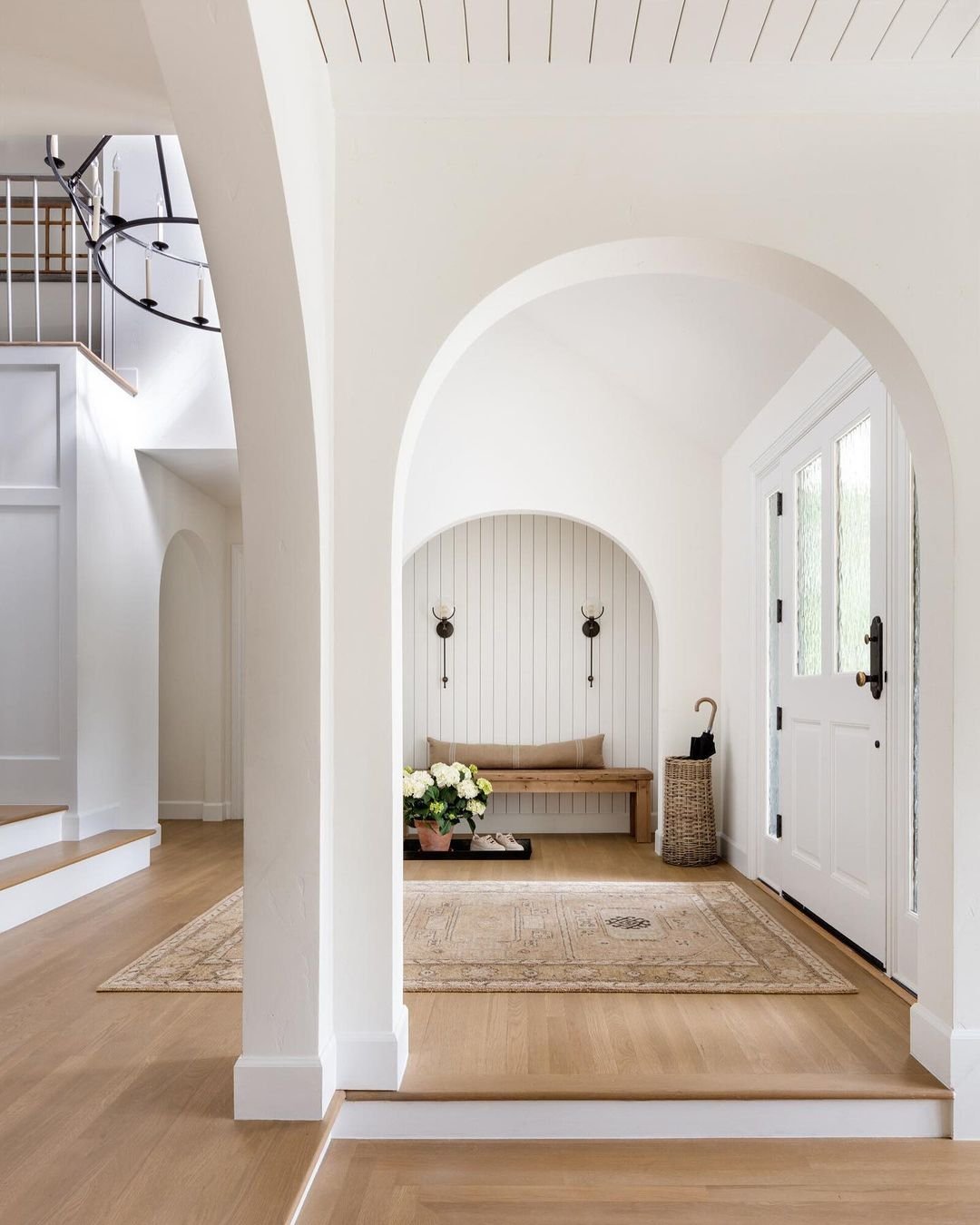 Interior Arch Doorway Design Considerations 
When remodeling, you want changes that enhance the features of your home instead of competing with them. Not every interior design style is suited for an arch. Such a big architectural update might be at odds with your current home design.
That's why talking through this kind of decision with a design-build team is so important. JBDB's team can help you determine where – and how – to add this architectural element in a way that enhances your home's overall design.
What if I Want to Remove a Doorway Arch?
Maybe you've purchased a home with an arched doorway that doesn't fit your vision. During your remodel, our build team can help remove or alter an existing arch.
"Adding and removing arched doorways is best left to the professionals," says Pat Koester, one of JBDB's lead carpenters. "Not only can we execute your exact vision, but we can plan for structural elements that could interfere with the project. Being proactive allows us to work efficiently, with optimal results."
If you love arches but adding one architecturally doesn't work for your space, adding arches to cabinets or custom built-in shelves are other ways to soften spaces in your home.
Work With an Award-Winning Minneapolis Design-Build Team
When changing the structural elements of your home, you want a company that understands both an aesthetic and logistical perspective. As a long-trusted Minneapolis design-build team, the James Barton Design-Build team works together to achieve the remodel you envision.
Send our team your thoughts—let's cozy up your home this season.