Last spring, the Buskes were looking for an overall update to their upper level of their Apple Valley, MN home – especially their master suite area. The couple had previously used the JBDB team for their main level renovation, so when the time came to make additional updates, they reached out to JBDB again.
"We were looking for a bigger bathroom, a bigger closet, and an updated design," said Lon Buske. "We took out a spare bedroom and reused that space to accomplish the updates," he said.
The Buskes were looking to not only give their master suite a refresh aesthetically, but also wanted to make sure that the space functioned well for their everyday use. Previously, the bathroom was small with little counter space available, and their master closet was too small to function well for two people.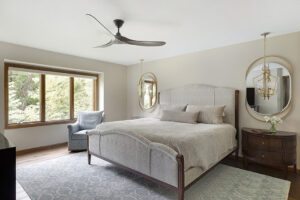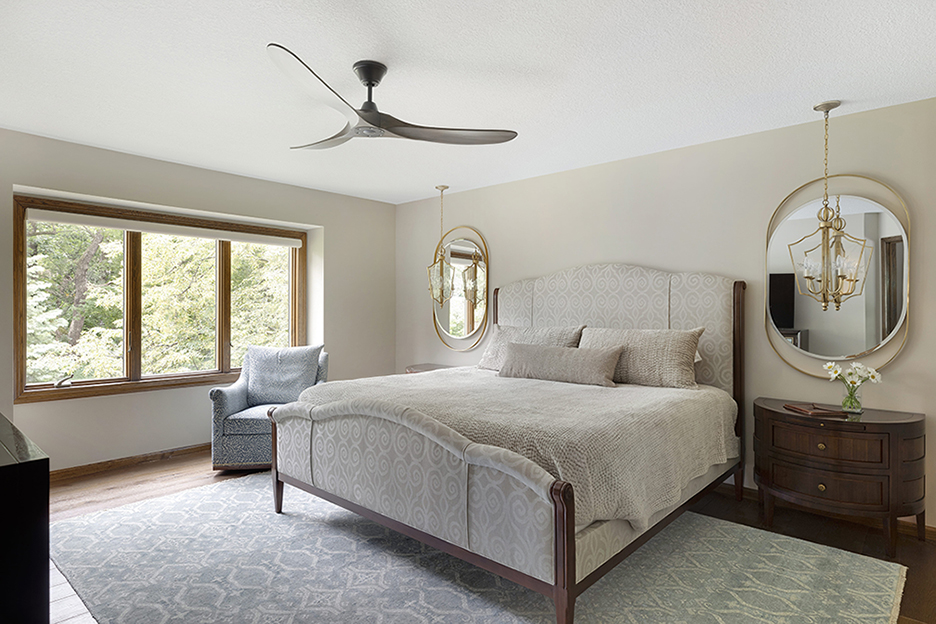 Starting the Process
The Buskes worked with the JBDB design-build team and went through a few floor plan iterations as they talked through their needs. "The JBDB team does a good job of showing you the designs," Lon said. "It was good to see everything laid out in the floor plans, and they're very good about modifying things as we talked through them."
The master bedroom mainly consisted of cosmetic updates – new paint, decor, and new carpeting. The master bathroom renovation created a stunning transformation, and included a new double vanity with plenty of counter space, as well as a designated makeup vanity area and a large steam shower.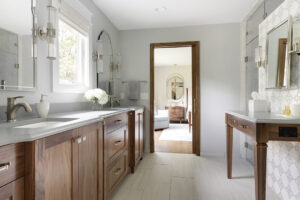 Pocket doors were used to create easy separation between the master bedroom, bathroom, and the new walk-in master closet. "Before, my wife and I couldn't both store our clothes in that closet," Lon said. "I had to put mine in another room. The closet space works well for both of us now, and it's much more functional."
Enjoying the Final Results
Now that they've used the renovated space for several months now, Lon says they have no regrets on any of it. "We've asked ourselves if we'd have done anything different, and really, the answer is no. We've been happy with every aspect of the project."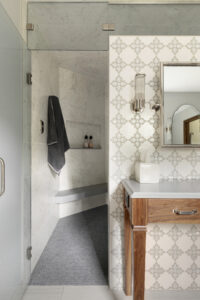 To the Buskes, it was important to not only make sure that the end result of their home renovation looked great, but that behind all the beautiful finishes was quality workmanship. "We couldn't be happier with the work JBDB does," said Lon. "JBDB takes care of things promptly, and they stand behind their work. You can tell they pride themselves on having good people work for them and they're confident in what they do."
"That's been what's impressed me the most – they know what customer service means, and they back up what they say."
To get started on your renovation project, talk to the Twin Cities remodelers at JBDB today!