Though many homeowners put time into how the interior of their home looks, it's sometimes easy to forget how a house looks from the outside. A shabby roof, dated siding, or lack of character can all hurt a house's overall appearance. If the exterior of your home has lost its luster, check out some curb appeal ideas to make your home's outside feel as welcoming as it does inside!
How to Add Curb Appeal
Keeping up appearances is essential – when it comes to your home, at least. The overall appearance of your home makes a statement, and if a home has faded shutters, peeling paint, and overgrown landscaping, that statement isn't very cheerful. "When neglected, it can really bring the neighborhood down!" said Sydney Monson, one of JBDB's designers.
Your home's exterior should match the beauty and warmth within it. If your exterior needs some updating, here's how to take it to the next level.
1: Evaluate Your Exterior
"There are many degrees of exterior renovations – from bigger budget items like new windows, roofing, and siding to somewhat smaller investments like landscaping and lighting," said Kayleigh Queoff, another JBDB designer. "As with any remodeling project, the first step is understanding your biggest needs."
Take a walk down to the end of your driveway and look back at your house – how's the curb appeal? Does your landscaping feel lackluster? Could your siding use an update or some added color? Now head into your backyard. Do you feel like your to-do list of outdoor projects will never be done? Are you wishing you had a better place to spend summer nights outdoors?
Whether it's investing in new siding, creating a patio space, or incorporating better lighting, getting a handle on these questions will give you a clearer idea of the scope of your exterior remodel. Curious to learn more? Check out our guide to exterior renovations!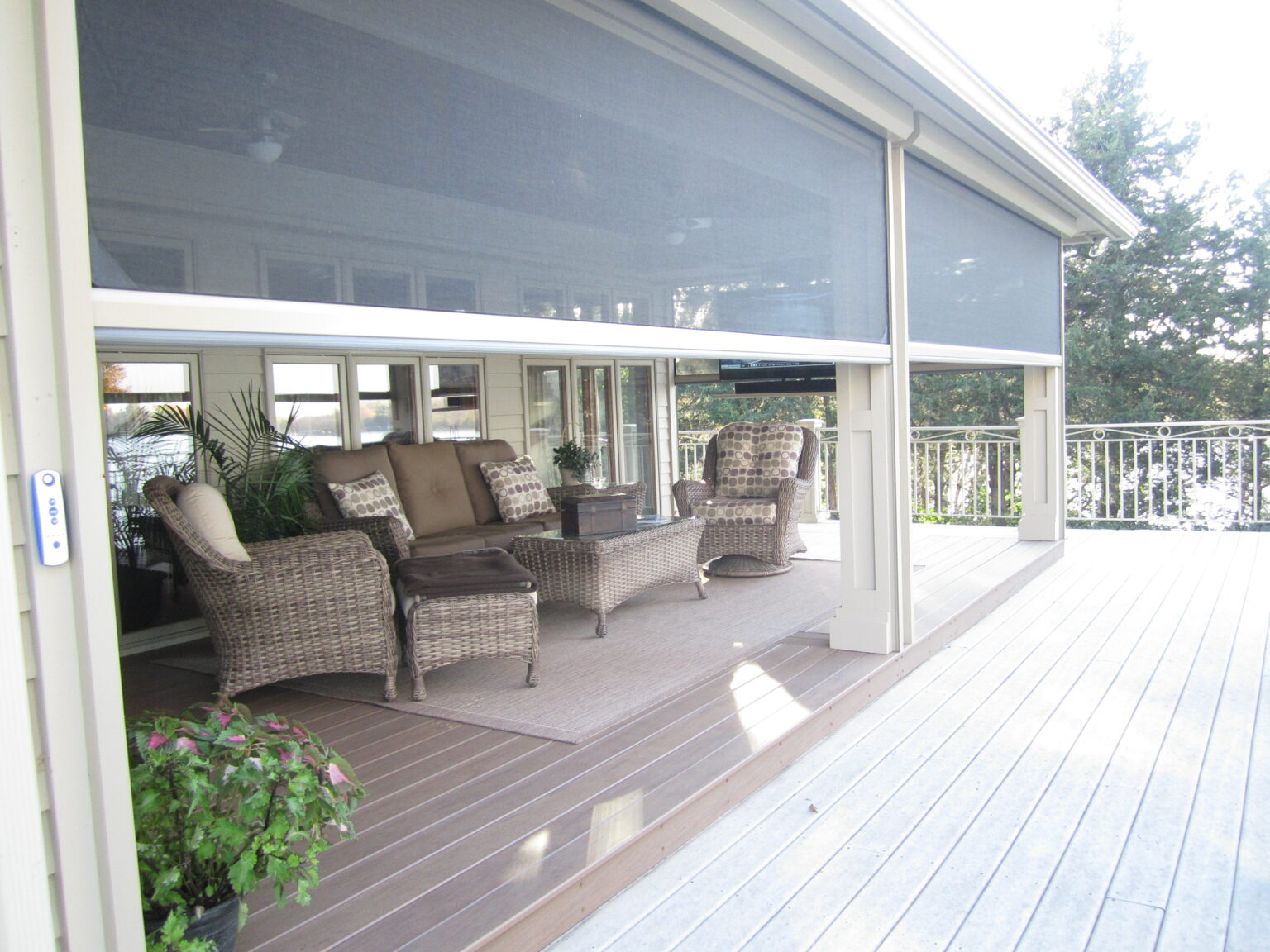 2: Take a Drive
Take a spin through a few neighborhoods for curb appeal ideas and inspiration! Seeing exterior design details in real life versus online will help you get a better understanding of what may work well for your home. Looking at a newer housing development can offer insights into some of the color palettes and materials currently popular with homeowners.
From a design perspective, try striking a balance between your style and what'll stand the test of time. "The exterior of a home should reflect your tastes, but keep in mind that it's not as easy to change as an interior room," said Kayleigh. Generally speaking, it's a better bet to take design risks on smaller exterior features, such as a front door or lighting.
3: Meet with Your Local Design-Build Experts
During your initial consultation, the experienced team at James Barton Design-Build will walk you through our process for an exterior remodeling project. They'll review the budget and timeline before guiding you through the best design and material options.
JBDB coordinates everything from start to finish, saving homeowners the hassle of finding their own roofing or landscaping company!

4: Add in Color
"Color is an easy way to add to your curb appeal," said Sydney. "A fresh coat of paint and some flowers can go a long way."
Painting a front door, garage door, or shutters in a new color can inject fun visual interest into a home. (Scroll down to see a few of JBDB's exterior color recommendations!) Don't be afraid to take a step further, and think outside the box.
"You can easily add a 'wow' factor to a home by taking typical things – light fixtures, house numbers, or outdoor furniture and accessories – and treating them unconventionally," said Kayleigh. "Our team is here to make that happen in line with your style."
She also suggests treating your outdoor living spaces as an extension of your home. "The walls inside your home aren't the only ones that deserve art!" Consider sculptural pieces that can withstand the outdoor elements to add texture, interest, and a cozy feel to patios, porches, and decks.
5. Think About Lighting

Lighting can impact your curb appeal, especially here in Minnesota, where it can get dark early during a significant portion of the year. Uplight or spotlight your driveway or landscaping elements to make your home's outside even more inviting.
Motion-sensor lighting is an energy-conscious way to enhance coming home after a long day. The JBDB team can help find complementary lighting fixtures that feel like you and light up your home.
6. Pull It All Together
One of the biggest struggles homeowners have with exterior updates is coordinating all the different finishes and colors to look cohesive. Talking with a home renovation team is a great way to figure out where to start and create a plan for your home.
The benefit of working with a design-build company is they can coordinate roofing, decking, siding, and smaller details like shutters, front and garage doors, and light fixtures, bringing everything together into one unified look.
---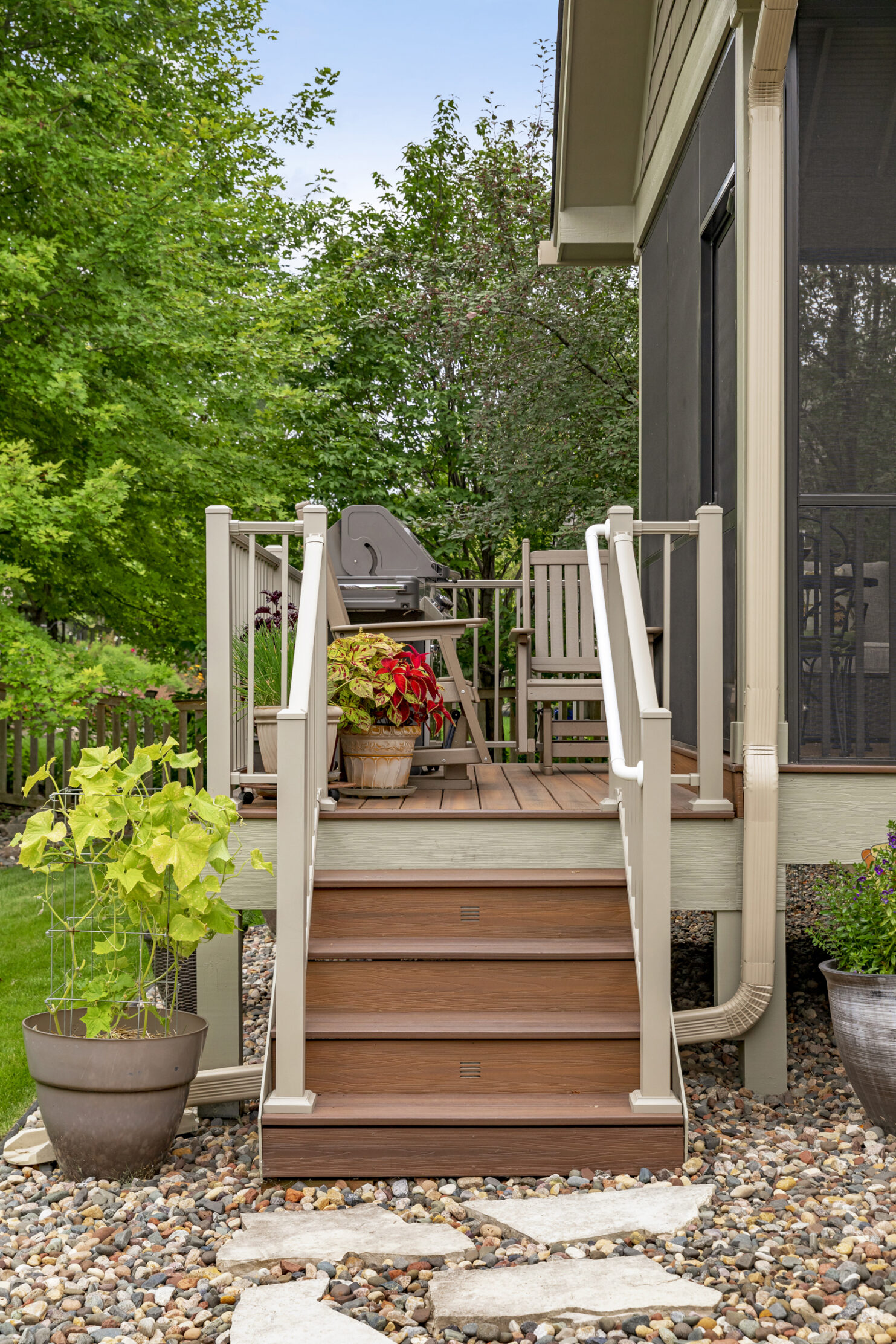 What is the ROI on curb appeal?
Generally speaking, curb appeal can increase your home's value by 5-11% and contribute to a faster selling process if that's something you're planning on in the future. That's because cohesive curb appeal gives prospective buyers a great first impression they'll carry with them during their tour.
"96% of real estate agents advise improving curb appeal before sellers list their home for sale, while 99% believe curb appeal is essential for attracting buyers." – The National Association of Realtors (NAR) 
---
What Color House Has the Most Curb Appeal? 
With endless exterior color options, how do you select one that's both trendy and timeless? In general, you can't go wrong with neutrals, including grays, beige, and whites. Here are a few shades that are worth considering during your upcoming remodel.
Dark Neutrals 
Dark gray is a classic choice. Many homeowners choose charcoal or almost black hue for their exterior home remodel for a sleek look. To make a bold statement with your next home improvement project, use black as an accent color on trim, shaker siding, or brick.
An Accessible Beige
Enhance your curb appeal with a warm beige exterior home color. View "Accessible Beige" to see an example of this trending exterior paint color that's different from beiges of the past. If you love natural touches, complement beige paint with stained front pillars or wood accents to bring earthy shades into your outdoor project.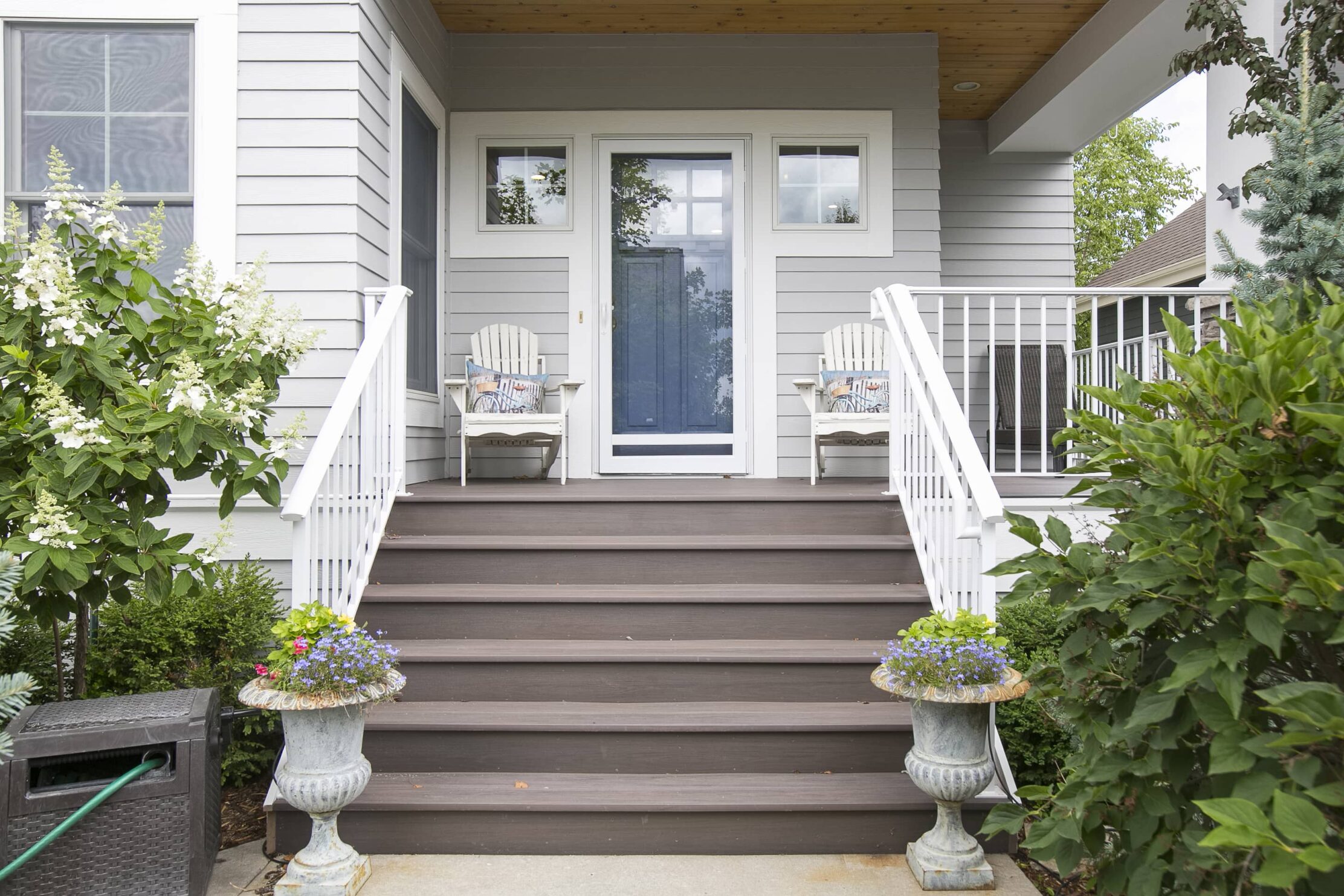 Blues
For ultimate flexibility, look at an exterior home color in the blue family. Colors like navy blue range from neutral to royal blue and fit all kinds of exterior home styles and remodels.
Would you like to convey a sense of tranquility with a bit of personality? Slate blue is a unique neutral exterior paint color to try. Before committing to this color for your home improvement project, try testing multiple swatches to find the shade that meets your taste.
Warm Whites
Homeowners today gravitate toward warm, creamy whites that pair well with wood accents. Warmer whites for exterior home remodels versus a true white offer a softer look and more inviting curb appeal. For a smaller outdoor project, why not add extra trim around your windows in white? A soft white complements light and dark-colored homes and pairs well with white or black windows for additional personalization.
Or, Leave it to the Professionals
Selecting materials and finishes can feel overwhelming. James Barton Design-Build understands how to blend timeless elements with your style for a truly unique exterior home remodel. Request a consultation to start designing your dream home with us.
---
Curb Appeal Before and After
Check out this exterior transformation while you start thinking about dreams for your own home. Paint color, landscaping, and new garage door and window treatments contribute to a beautiful home exterior.

---
Why Not Increase Your Home's Value?
After meeting with the James Barton Design-Build team and finalizing details, get ready for a transformed home exterior with a significant ROI. Check out our exterior portfolio to get inspired, and contact us today!