The JBDB team recently went to the annual NAHB International Builders Show in Las Vegas. More than 100,000 people attended to see the latest in home products, from building materials to design finishes and the latest in home technology.
JBDB's designers Emily Thull and Samantha Schmitt shared their roundup of some of the best new trends and technologies for kitchen and bathroom designs.
Major Metallics
"Metal finishes are still going strong," said Emily. Whether featured on appliances, cabinet hardware, or plumbing fixtures, product designers are still exploring new ways to make metallic finishes shine.
Beyond the standard nickel, chrome, and gold options, the range of metallic options are greatly increasing. "We saw a lot of rose gold, champagne brass, and copper finishes," Emily said. Kohler debuted their new Vibrant® Ombré finish, which gradually transitions from rose gold to chrome for a standout two-tone look.
Marvelous Mattes
Matte finishes are gaining momentum, and Emily and Samantha saw several new applications of matte finishes at the show — from matte black and white cabinet hardware to matte white sinks in the kitchen and bath.
One of the designers' favorite applications of matte finishes at the show was on the new Café Series of kitchen appliances by GE. These customizable appliances feature a matte white finish with champagne brass accents, and is a more modern solution to typical white glossy appliances.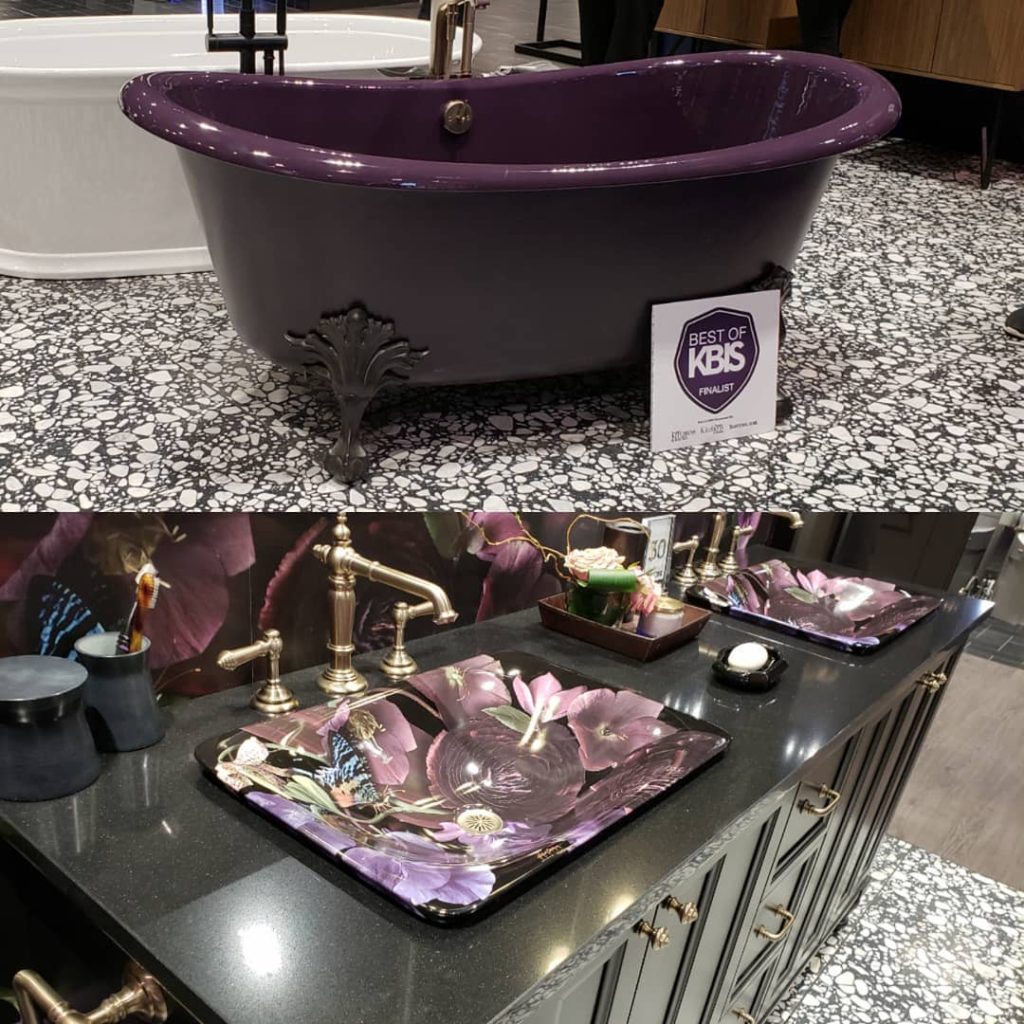 Jaw-Dropping Jewel Tones
Though neutrals are still popular, there is a shift towards deep greens, blues, and purples as well. "We saw a lot of patterned tile, which is still popular, but we did notice that many featured those deeper jewel tones," Emily said.
Kohler featured a new plum colored finish on their tubs and sinks. This eye-catching finish will be launching summer 2019 and we can't wait to see more of it!
Smart Home Solutions
Some of the biggest attractions at the event showcased the latest in smart home technology. Delta featured a touch faucet that is linked to Amazon's Alexa – so you could tell your faucet to fill up a 6oz baby bottle or to warm up water.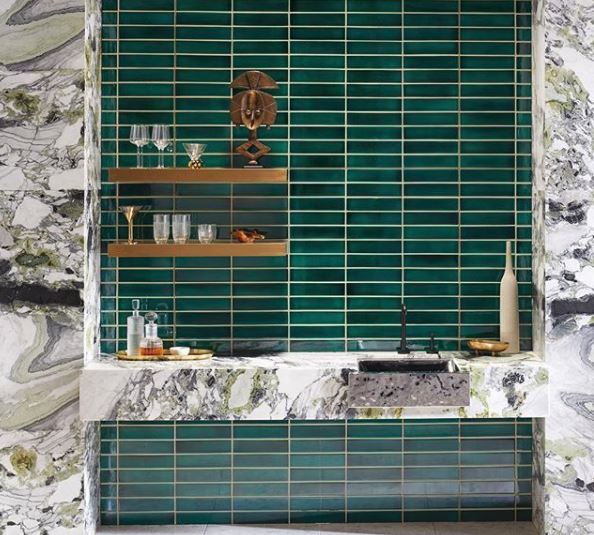 Delta also featured their H2okinetic® Pendant Raincan shower head with LED lights, combining a light fixture and shower head into one. The LED lights are powered by the water, so it automatically turns on and off when the water does.
Kohler displayed their Kohler Konnect Numi toilet, a smart toilet that features a motion-activated cover and seat, illuminated panels, a seat warmer, and the ability to sync music from your smartphone. It comes in matte white or matte black, continuing on the trend of matte finishes seen elsewhere during the show.
The JBDB team left the show feeling inspired with new products and ideas to incorporate into their customers' homes. If you're ready to get started on your next kitchen remodel, bathroom renovation or home remodeling project, talk to the design-build team at JBDB today!