Thinking of going gray in your house? There are plenty of options for gray paint – and it can be hard to know what will work best for your space. If you're thinking of updating your living areas with gray paint, JBDB's designer Samantha Schmitt shares some of her favorite gray paints, as well as tips for how to choose the right paint color for your next home remodeling project.
Think about the size of the space
"If you're going to be using gray paint in a large space, or on a few rooms that blend together, it's usually best to go with a lighter gray to keep it more neutral," Samantha said. 
For a smaller room, Samantha said you don't have to play it too safe. "Many times, people think that they can't use a darker paint in a small room, but it's not nearly the issue they might think it is. A smaller, defined space, like a powder room, is a great place to do something bold! Don't be afraid to use a dark gray to make an impact."
Pay attention to the undertones
All grays are not the same – many of them carry undertones of blue, green, or brown, so it's important to pay attention to a paint's undertones when making your design choices. 
Samantha has an easy trick to find out a paint color's undertone: "Look at the whole lineup on the fan deck, not just the paint swatch you like," she said. "The darkest color will give it away the most. If the darkest color shows a lot of green in it, there will definitely be some green undertones in the color you're considering."
Test paint in different lighting
Never decide your paint just by looking at it under the fluorescent lights at the store. "Be sure to look at your paint swatches in the room you're going to be painting, and look at it during different times of the day: in bright sunlight, in the evening, on a cloudy day. It's going to change," Samantha said. "If you see any hint of color that's not what you're looking for, then find a different color because you'll definitely see it when it's painted on your walls."
Consider the full picture
Think about what else is in the room you are painting. Do you have dark, wooden floors, white oak, or lots of bright accents? Be sure to keep those in consideration and make sure the gray paint complements the rest of the room.
Go with your gut
Finally, Samantha encourages homeowners to go with what makes them happy.
"Many times, homeowners feel like they have to go with the lightest color on the fan deck," she said. "If it feels boring to you, go ahead and go a little darker! It will have more of an impact. Even just going one step darker will definitely make a difference."
See gray paints in JBDB's recent projects: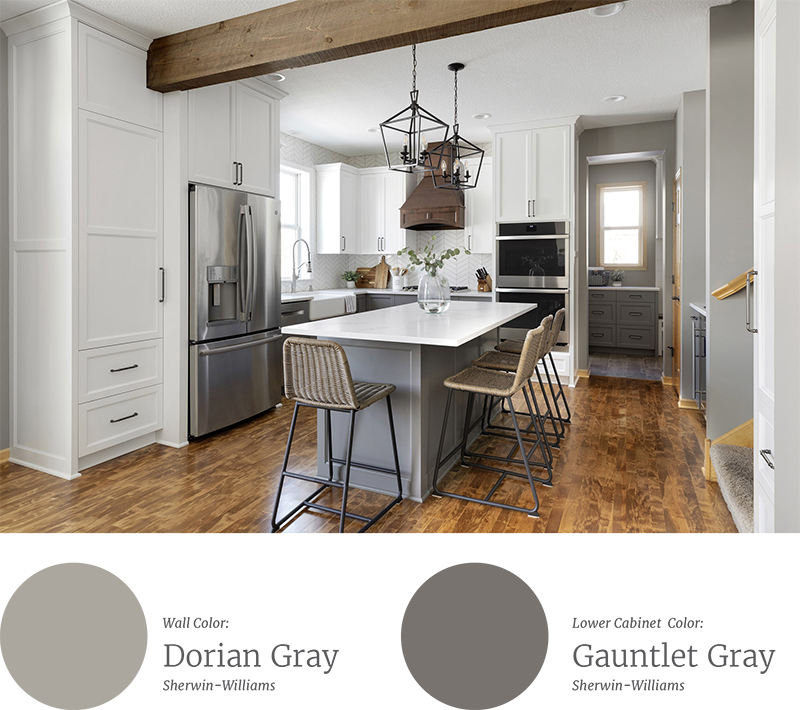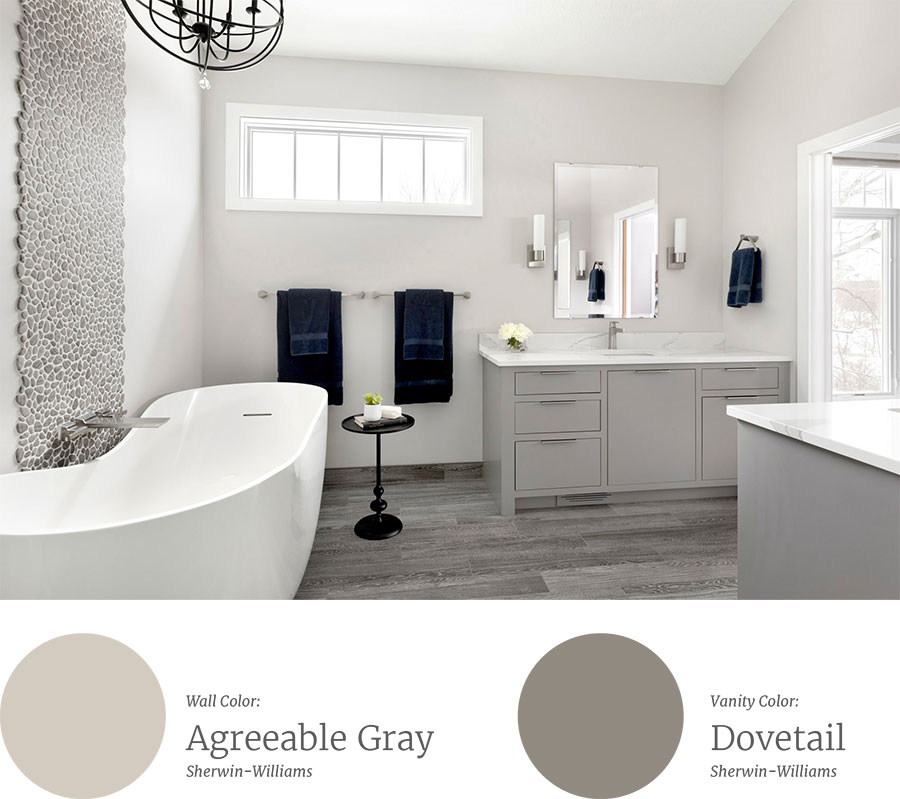 Get Expert Advice From the JBDB Team

When planning your next home renovation project, the JBDB design team can walk you through your options and help guide you through deciding which paint is going to work best with the type of lighting you have in the room, the size of the space, and the overall look and feel you want. JBDB's experienced design-build team will walk you through each step of the renovation process and help you with any questions you may have! 
Contact our team today!