With warmer temperatures and the sunshine finally here, homeowners are spending less time inside and more time outdoors enjoying the warmth and extended daylight hours. As Minnesotans, we know how precious these few months are and try to make the most of it while we can. But what if there were ways to keep that summertime brightness inside of your home regardless of the temperature outside?
Years ago, many house design trends did not include natural or lighter colors; opting for deeper and richer hues instead. Today, modern home design trends have begun moving towards bringing the brighter feel of the outdoors inside. Below are a few ways that home remodeling companies and interior home designers are helping homeowners do just this!
1. Liven Up Your Kitchen Design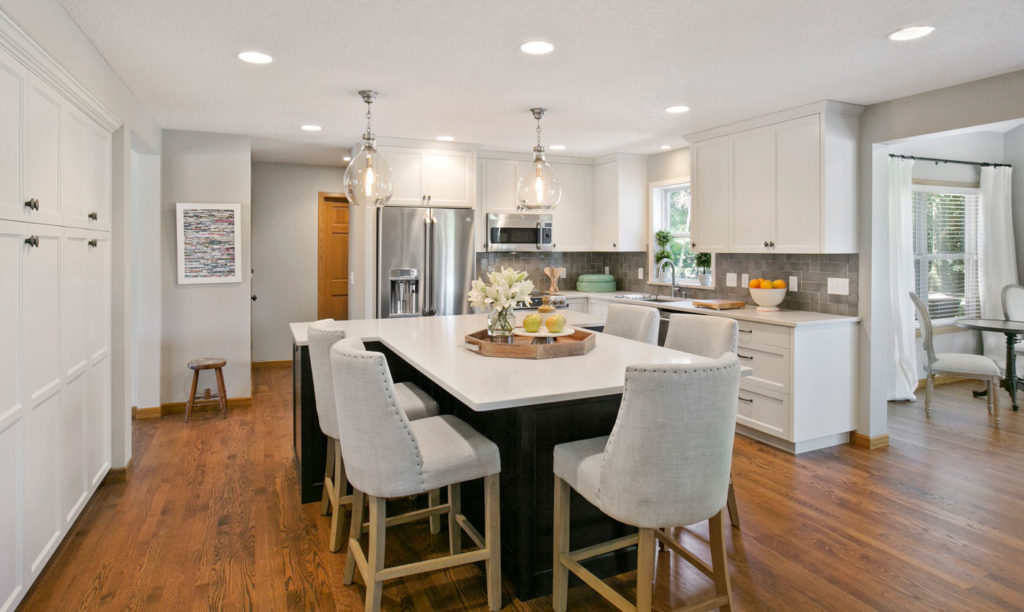 White kitchen cabinet designs and stainless steel appliances have replaced the darker designs of the past. Complementing these brighter kitchen designs with rich warm granite countertops will help lighten up the space even more. A great way to enhance the lighter colors even further is by adding a pop of darker color on the kitchen's island design and/or backsplash.
2. Brighter Flooring
When completing a home remodel project, a lighter stain of wood flooring will embellish natural lighting and help bring the feeling of the outdoors in.
3. Bathroom Design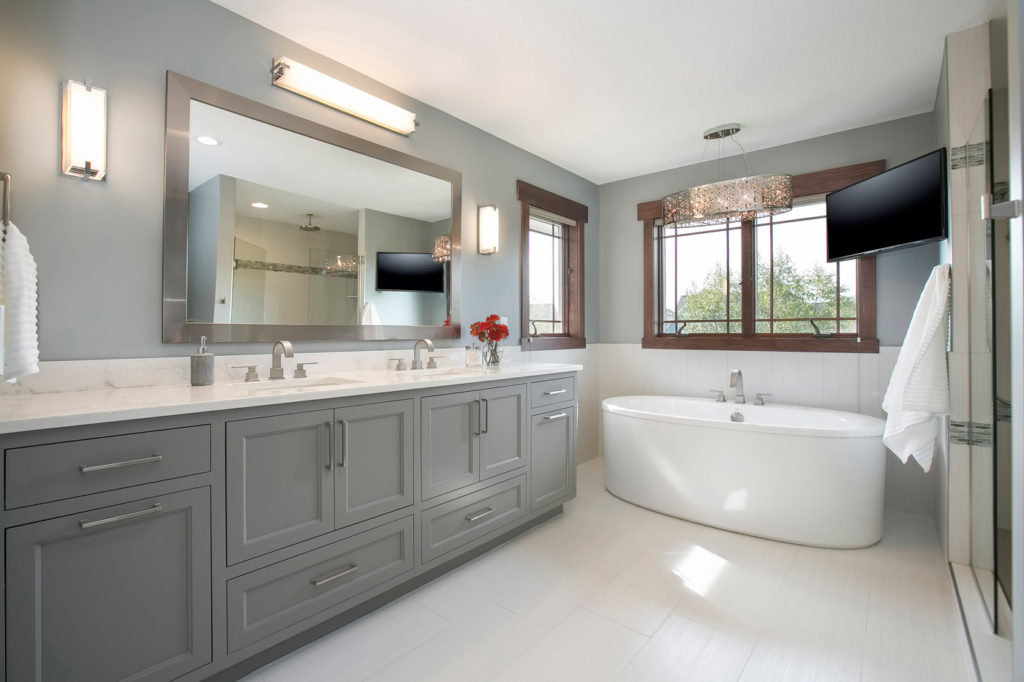 Dark and cramped bathrooms are a thing of the past. Bathrooms are no longer just a practical space to prepare for the beginning or end of the day. Our home designers are frequently asked what can we do to make a bathroom design feel bright and airy?   Glass shower walls keep water contained without blocking views and allow in natural lighting.  If a darker vanity is desired using warmer hues for the vanity top with neutral colored flooring can make a small bathroom feel more spacious. With limited natural lighting, choosing the right light fixtures can not only add brightness but can improve the overall ambiance of the bathroom. Let our bathroom design team overcome your bathroom challenges and create a space that encourages relaxation and rejuvenation. The possibilities are endless!
4. Windows
Perhaps the most obvious way to brighten your home design is by letting in more natural light! When remodeling your home,  look at increasing the size of your windows or adding additional windows while improving the energy efficiency and maintenance of your home.
Get Started on Your Home Remodeling Project and Enjoy This Summer's Light All Year Long
For even more creative ways to brighten up your home's design, contact the home design and renovation team at James Barton Design-Build. We'll work with you to create a custom home interior design that will lighten up every room of your home.