2020 has been a year unlike any other! With all the changes to daily routines, in many ways, this year has helped point out some of the best features of our homes – and it has also likely highlighted areas that were in need of improvement.
We recently talked about the top three renovation projects that have been on homeowners' minds in 2020. Home offices, updated kitchens, and outdoor living spaces were all projects that addressed the more immediate needs and changes that homeowners were looking for. As this year starts to come to a close, it's time to start a fresh chapter and take a renewed look at what you may need to do for your home. 
Gaining Spaces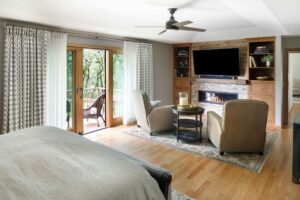 With additional family members at home for school and work, your home may feel a bit more crowded than it has in the past. A home addition may be the best solution for your family to gain an additional hangout space, classroom area, office space, or kitchen expansion. 
Not all additions need to be massive to make a big impact, either. Sometimes just adding a strategic bump out can improve an existing layout without requiring a total overhaul on your home.
Adding on to your house is an investment, and it can be a little daunting to know where to start. By talking to our experienced design build team, JBDB can help you understand your options of where to add on, how much you can add on, and how to best re-use or reconfigure your existing floor plan to maximize and better utilize your existing space, too. The JBDB team also takes great care in minimizing disruption to a family's day to day life during a home renovation project as much as possible.
Basement Renovations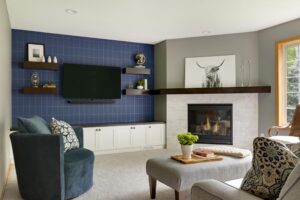 Finishing or updating your basement can renew the use of your home, too! Oftentimes, there is unused space – or an inefficient use of space – in a basement that has a lot of potential.
Make sure to tailor your basement to your family's needs. Maybe it's adding in a designated office space, relocating a guest bedroom to the basement, or adding in a home gym. Now that more people ardrve staying at home, now is an ideal time to evaluate how you use your basement and see if it makes sense to renovate and make better use of that space.
If you are rearranging spaces on the main level to accommodate for new schedules and work spaces, the basement might become more of a recreational, family gathering place! Whether it's adding in a snack bar, movie theater, or a pool table, your basement can become a designated destination area to relax and have fun together.
Let JBDB Help You Get Started
It's important for homeowners to remember that it's okay for your home to change as the needs of your family changes. If you're feeling unsure of how to best make your home work for you, talk to our team! We can help you find the best ways to make your home work for your day to day routines. Contact us today to find out more information!