Making energy efficient updates to your home benefits both you and the environment! There are plenty of ways to make changes to your home – big and small – that can make your home run more efficiently. From updating your windows and exterior doors to energy-saving tips on the interior of your home, here are some ways to save on energy costs for your next home remodel.
Energy Efficient Exterior Updates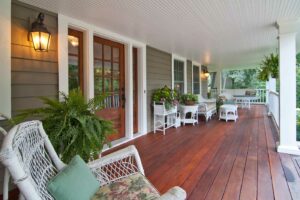 Take a look at your windows and doors – these are two huge areas where heat loss can occur. If you are in need of new windows, there are plenty of energy efficient window options that will more effectively retain the warm or cool air in your house.
Checking the seals on your doors and windows are another way to make sure your home isn't losing heat. "Make sure you have tight seals on your doors, and check the weather stripping as well," says John Miller, vice president of sales at JBDB. Ensuring that windows and doors are properly sealed can add up to big cost savings over time.
Interior Updates to Help Your Home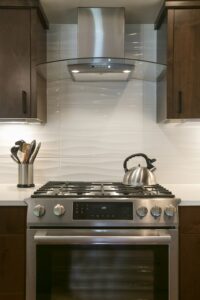 One of the biggest overlooked causes of heat loss and energy inefficiency in a home is right over your head – in the attic. "Even with adequate insulation, over time, the insulation will settle and compress," says John. "Since the air pockets in insulation help regulate the temperature in your home, as that insulation settles, you gradually lose that R-value the insulation provides."
Adding new spray foam is the most energy efficient – but also the most expensive – insulation option. But even adding in more standard blown-in insulation will greatly help with energy efficiency in your home. "It's definitely worth checking in your attic to see if it's time to re-insulate," John says.
Updating your appliances can also make a big difference on energy savings, says John. "Utility appliances like old water heater units not only waste natural resources, but they cost more to run," he says. Some newer models only heat water on demand, instead of constantly heating a water supply.
In the kitchen, most new appliances are required by law to be more energy efficient. "From refrigerators to dishwashers, most appliances are now Energy Star rated and run much more efficiently," says JBDB's designer Emily Thull. "Washers and dryers are using a lot less energy and water overall, as well," she added.
Small Updates With a Big Impact
Beyond appliances and windows, even smaller changes in your home can add up to big savings on your utility bills. "Switching out your lightbulbs to LED bulbs is an easy – but effective – way to save on your electricity bill," says Emily.
Smart thermostats, like the Nest, can automatically turn the temperature down if they don't sense any movement in a room. Smart thermostats also have additional features that let you to keep track of how often your AC or heat is running, allowing you to scale back your usage. "It's nice to just check your app and say 'Oh, our AC has been running non-stop, let's bump up the temperature a little,'" Emily says.
Big or small, there are plenty of ways to make your home run more efficiently – inside and out. For more ideas on how to make your next
home renovation
more energy efficient,

talk to our team

of
design-build experts
!