When preparing for home renovations, looking through popular design websites and magazines for ideas and inspiration is helpful. But even though it's easier than ever to browse thousands of house renovation products online, there's a considerable benefit to seeing and feeling different materials and options in person, especially in a well-designed remodeling showroom. 
Why is a Remodeling Showroom Important? 
Getting inspiration online can help you narrow down the general style or idea of materials you like. But when designing your home, visiting a remodeling showroom makes a big difference in making final decisions. It's also a great way to discover products or ideas you may not have considered before, from flooring and countertops to fixtures and finishes.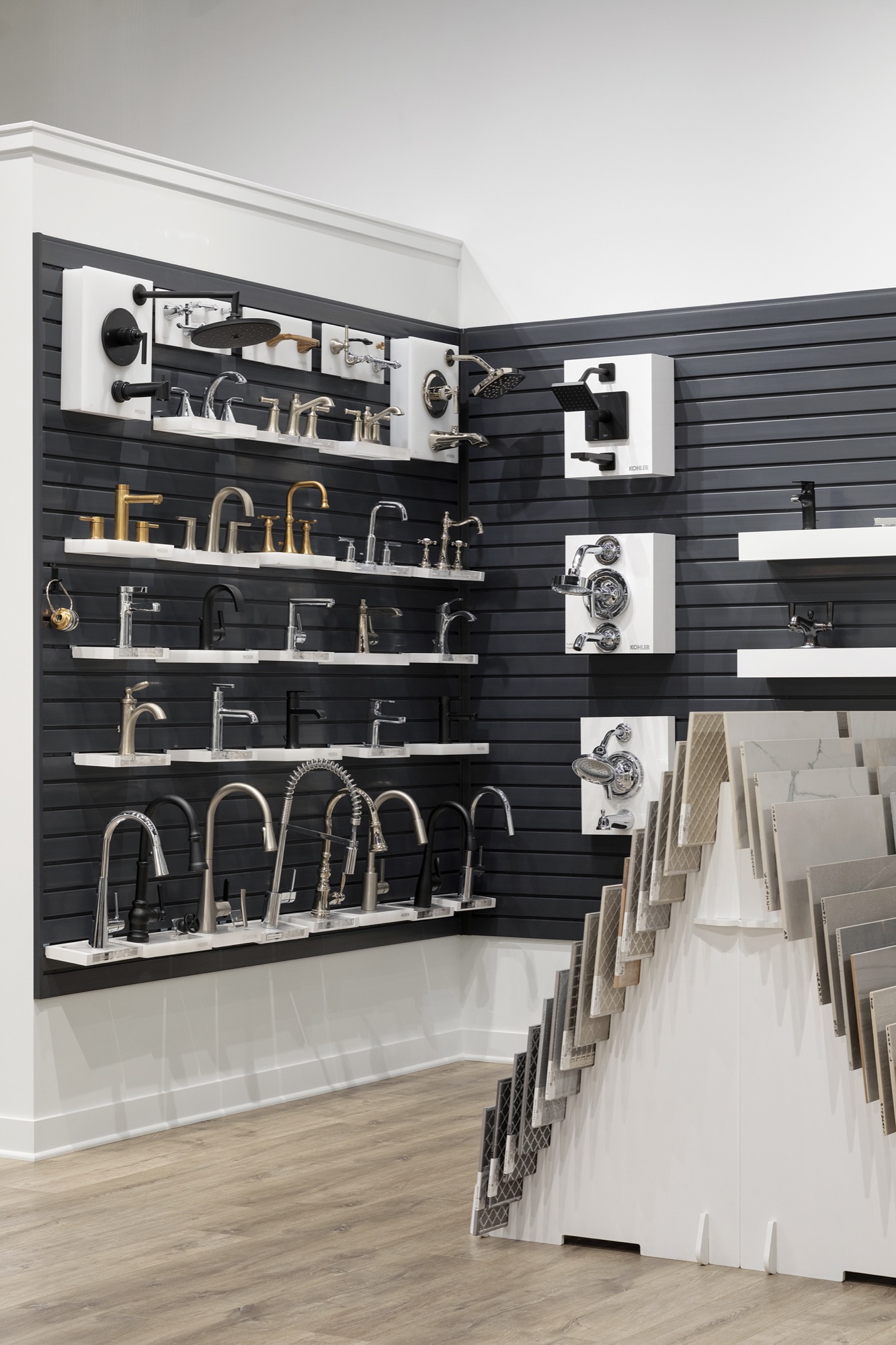 Centralized Decision-Making: Rather than visiting multiple locations and bringing samples from store to store to compare, a remodeling showroom provides a central spot to discuss possibilities before making final decisions.

Efficiency: Working in person with a professional designer to discuss options and make side-by-side decisions allows you to accomplish more in a shorter period without rushing the process. Once you've made final selections, the designer also coordinates and orders everything so you can feel confident you're getting exactly what you picked out.

Real-Life Comparisons: Online resources can be helpful but can also be misleading. Digital images may not indicate the exact color or shade. Comparing options in person is the only way to know how they look before deciding if you want them in your home for the foreseeable future.

Familiarity With Brands: When investing in your home, you want high-quality brands that are going to last. Seeing brands in a showroom helps you get to know them so you can find the best choice for your preferences and budget.

Detailed Presentations: A remodeling showroom is a comfortable spot to look at presentations put together by your designer and ask questions about their ideas and recommendations. 
"This client-exclusive designation allows us to concentrate fully on our clients' projects without distraction," said Sydney Monson, one of the designers at JBDB. "Our clients deserve our undivided attention as we discuss major decisions that will impact their daily lives." 
The Experience of a Client-Exclusive Showroom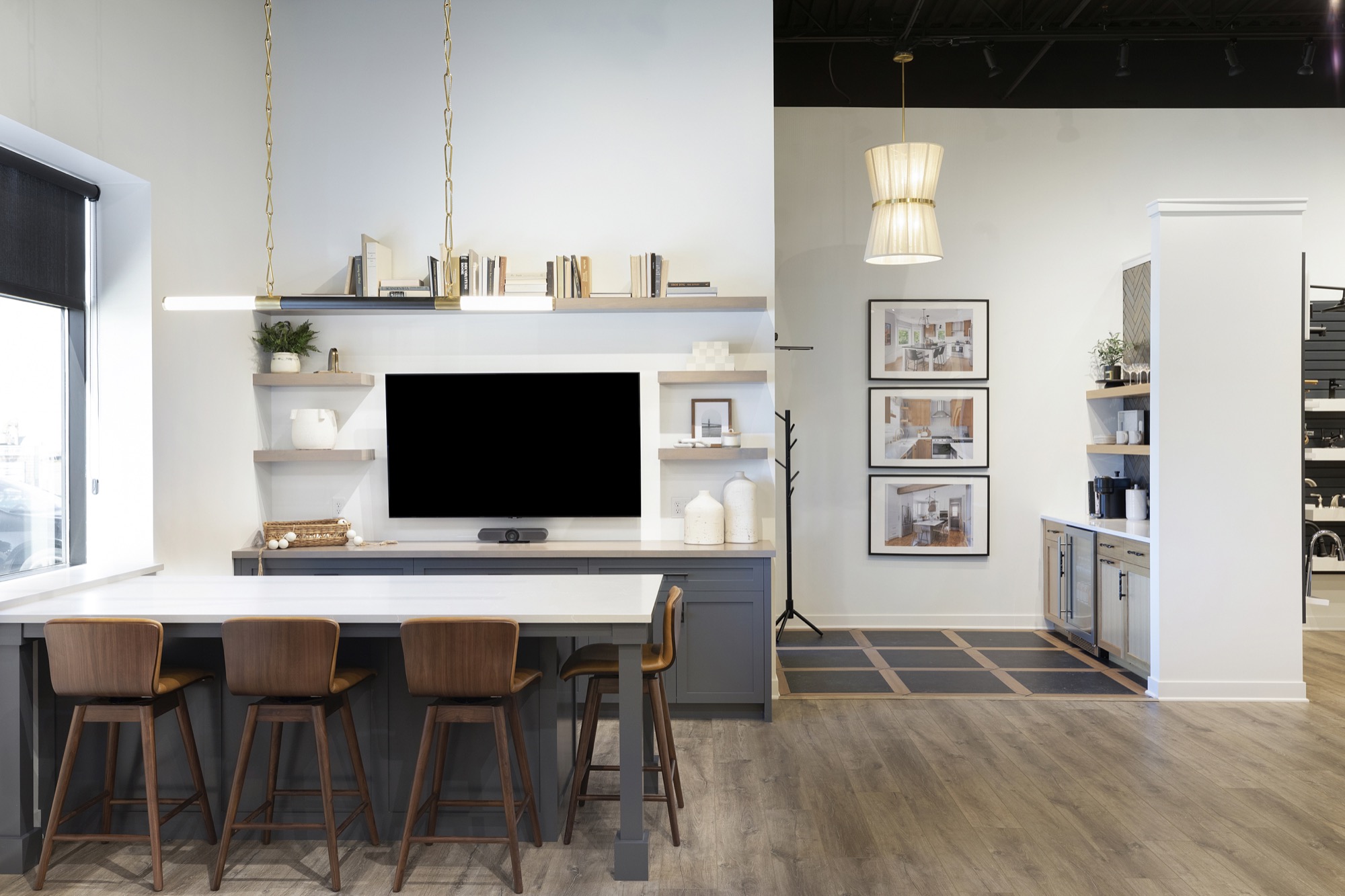 It's worth noting that the James Barton Design-Build remodeling showroom is reserved exclusively for clients with an appointment. Once you're officially working with the JBDB team, they will communicate more information about when and how the showroom will be available to you. 
One of JBDB's recent clients had this to say, "The remodeling showroom was a game changer. Seeing the elements in person made everything easier and more enjoyable. My husband and I had space to make decisions together without feeling ever overwhelmed or rushed."  
Experience the Difference as a JBDB Client
James Barton Design-Build is an award-winning Twin Cities remodeling company with over 25 years of experience. The design professionals at JBDB guide homeowners through the home design and decision-making process. Their remodeling showroom is just one of the many ways they streamline the design and renovation process.
Begin the process for yourself and see the difference an actual showroom can make to your peace of mind and the final result.  Contact us using the form below. 
Main Form
"*" indicates required fields