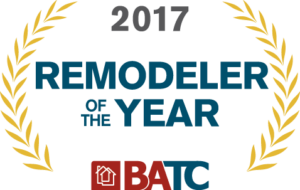 The JBDB team is honored to be named the 2017 Home Remodeler of the Year by the Builders Association of the Twin Cities. Each year, the Home Remodeler of the Year award is given to a Twin Cities home remodeling company to recognize their commitment to the industry, service to customers, open and honest communication, ethical business practices and exemplifies the highest standards in business conduct as judged by their trade partners, customers and other BATC members.  Another BATC member had this to say about JBDB:
"This company has always displayed what it takes to be a top home remodeler partner. Their attention to detail at all levels of their company is second to none. Not only do they assure complete customer satisfaction they strive to work with all of their suppliers with the goal of everyone involved looking stellar at the completion of their projects. As a supplier, you can't ask for anything better than that!"
The home remodeler of the year award was presented to our team during the BATC Building Industry Gala – The BIG Night on October 26, 2017 at Mystic Lake Casino. Many great Twin City home renovation companies were nominated for this award and our win came as a wonderful surprise. Several members of our home remodeling team were on hand that night to receive the award and enjoy the party that followed.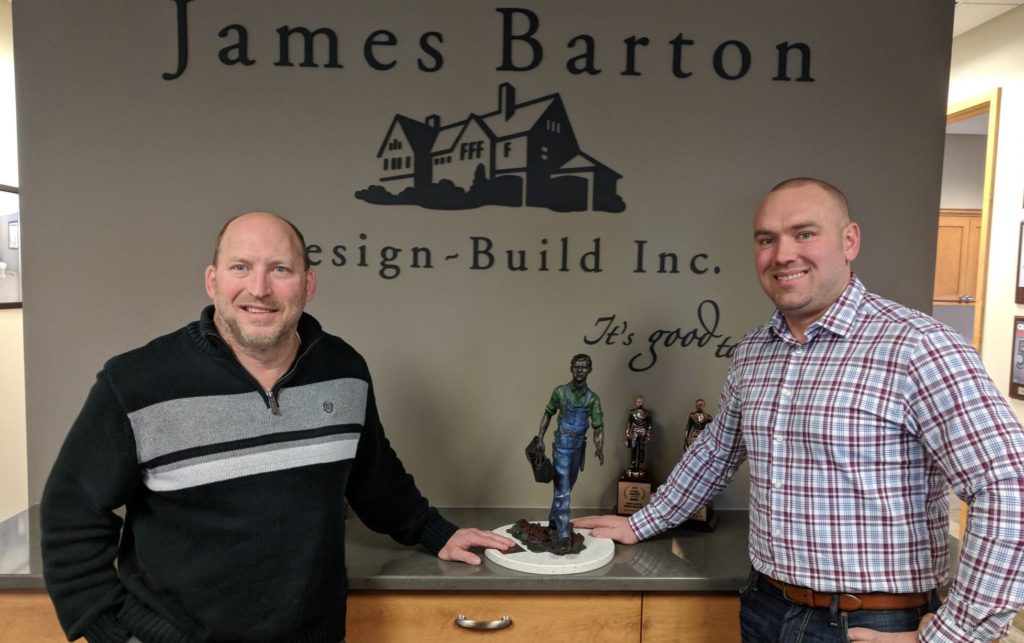 In addition to 2017 Home Remodeler of the Year, JBDB was fortunate to take home a Roma Award for Total House under $700,000. The Remodeler of Merit Awards (ROMA) recognize the quality and value in all types of home remodeling projects done by BATC members. This is the sixth ROMA award JBDB has received since 2014.
This was an exciting night all around for the James Barton Design-Build team! Home Remodeler of the Year is one of the most prestigious awards we've received during our time in business. It's especially meaningful as JBDB celebrated their 20th year in business in 2017.  Providing excellent customer service is always the first priority in our home remodeling projects and we were humbled to win such an esteemed award.
Before and After Photos of the ROMA Winning Cabin Renovation