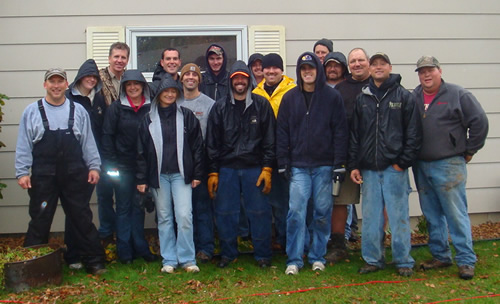 JBDB and Builders Outreach Foundation Reach Out to Past Clients in Need
James Madsen, owner of James Barton Design Build of Apple Valley, along with the Builders Outreach Foundation recently reached out to the Siegel-Carlson Family, past clients of JBDB.
Brady Carlson was born with a rare genetic disorder call Urea Cycle Disorder (OTC). The entire JBDB team, along with additional trade partners, provided a helping hand to the Siegel-Carlson family. For JBDB giving back to the community is as important as giving back to the industry. "It was truly an incredible experience for our entire team to be able to contribute our company's time, talents and resources to such a deserving family," said James. "Were all praying for Brady's continued good health!" said James.