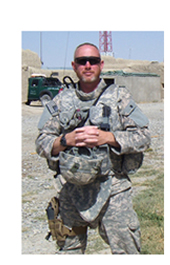 "It was our pleasure to be a part of such a worthy cause," said James Madsen, owner of James Barton Design Build. JBDB along with BATC and additional volunteers donated their time to renovate a South Minneapolis home owned by Iraq Vet Wesley Cureton and his family.
After finishing phase one (a lower level remodel) last summer, the group of volunteers teamed together again to complete phase two of the planned renovation. Phase two included a complete renovation of the kitchen, making it much more accessible and usable. An addition and a covered deck were also added and a fence in the backyard was installed for additional safety.
"It's the least we could do, considering the sacrifices Wesley and his family made for our country," said James.