As you put together ideas for your upcoming home remodel, now is a great time to think about how baseboards will factor in. Baseboards contribute to the cohesiveness of your room design. And while they're steeped in tradition, today, there are many different ways to design and use modern baseboards in the home. 
The Purpose of Baseboards
Baseboards have been a staple of home design and construction for centuries. Their primary purpose is to protect the walls from furniture damage, spills, and foot scuffs. They also cover the gap between the wall and the floor. Beyond their functional benefits, baseboards also provide interesting visual detail to the lower part of the room. 
Traditional baseboards have multiple components that come together to form the shapes you're likely used to seeing. Meanwhile, modern baseboards have fewer curves, resulting in a more minimalist, streamlined look.  
Modern Baseboards Ideas
While there are plenty of traditional baseboard designs, you can incorporate more modern elements to give your room a unique look and keep things fresh and exciting. 
Keep It Simple. For certain remodels, you may opt for minimalist modern baseboards. Flatter options, without the curves we often associate with traditional baseboards, can be particularly interesting, especially if they're set against a more ornate wall. 
"Minimal baseboards with added height can be particularly effective," said Sydney Monson, one of JBDB's designers. "Pulling the baseboard height up adds visual details without drawing too much attention." 
You want the room to feel balanced; baseboards can help set up a solid foundation for the visuals of a design. A good rule of thumb? The higher the ceiling, the taller the baseboard height.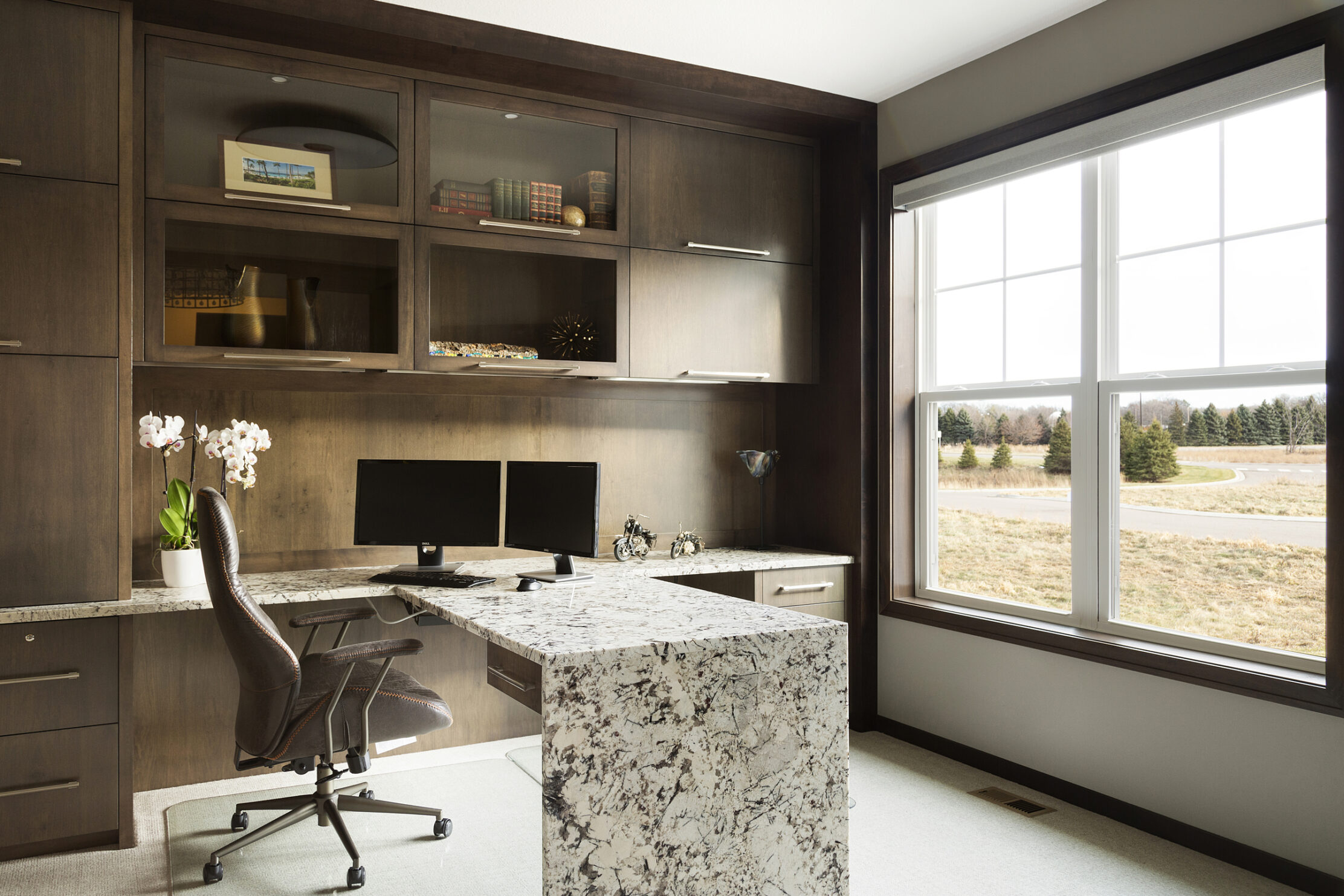 Deviate from White. It's popular for baseboards to be painted white, but that doesn't mean yours have to be. Adding another shade can give your room more visual interest and an elevated look, especially if you've chosen a simpler style. Pull from surrounding cabinetry or flooring for a unique look.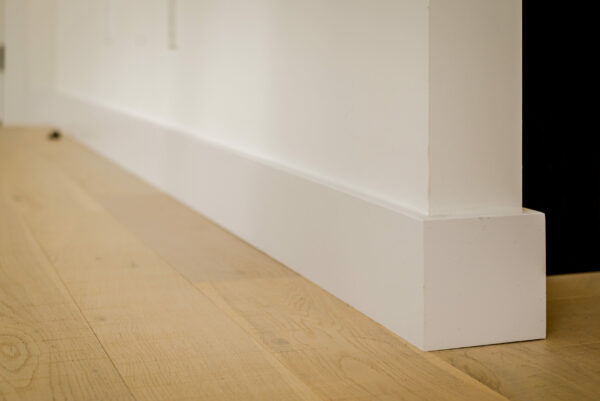 Go for Clean Lines. Eased edge baseboards have more rounded square edges, offering visual simplicity with crisp lines instead of the usual grooves and designs. To find a style that's not too harsh, your remodeling team can show you different options.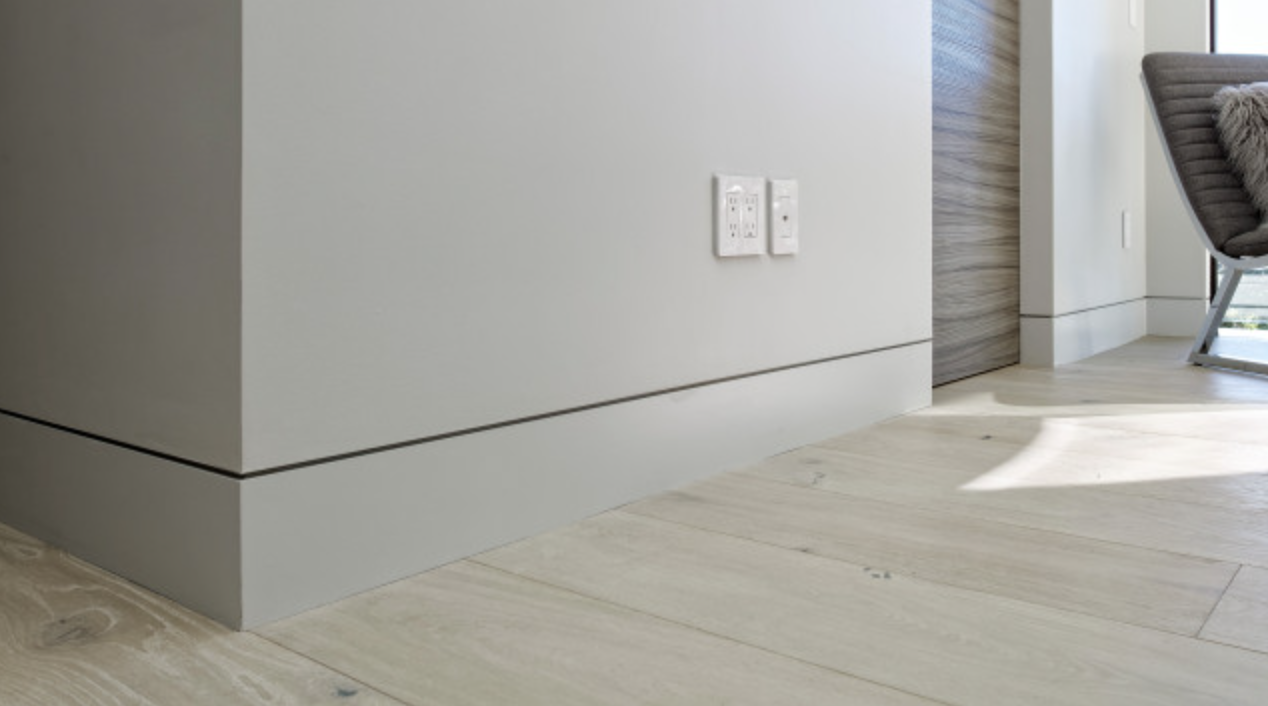 What are recessed baseboards? 
Flush or recessed baseboards don't protrude from the wall but sit directly below it with a linear gap, offering the same protection but with a more modern effect. While you see these most often in commercial spaces, they're becoming more popular in the home.

Not only do they look clean, but their structure means less dusting. And while recessed baseboards can be trickier to install, a professional design-build team should be able to accomplish it without a problem.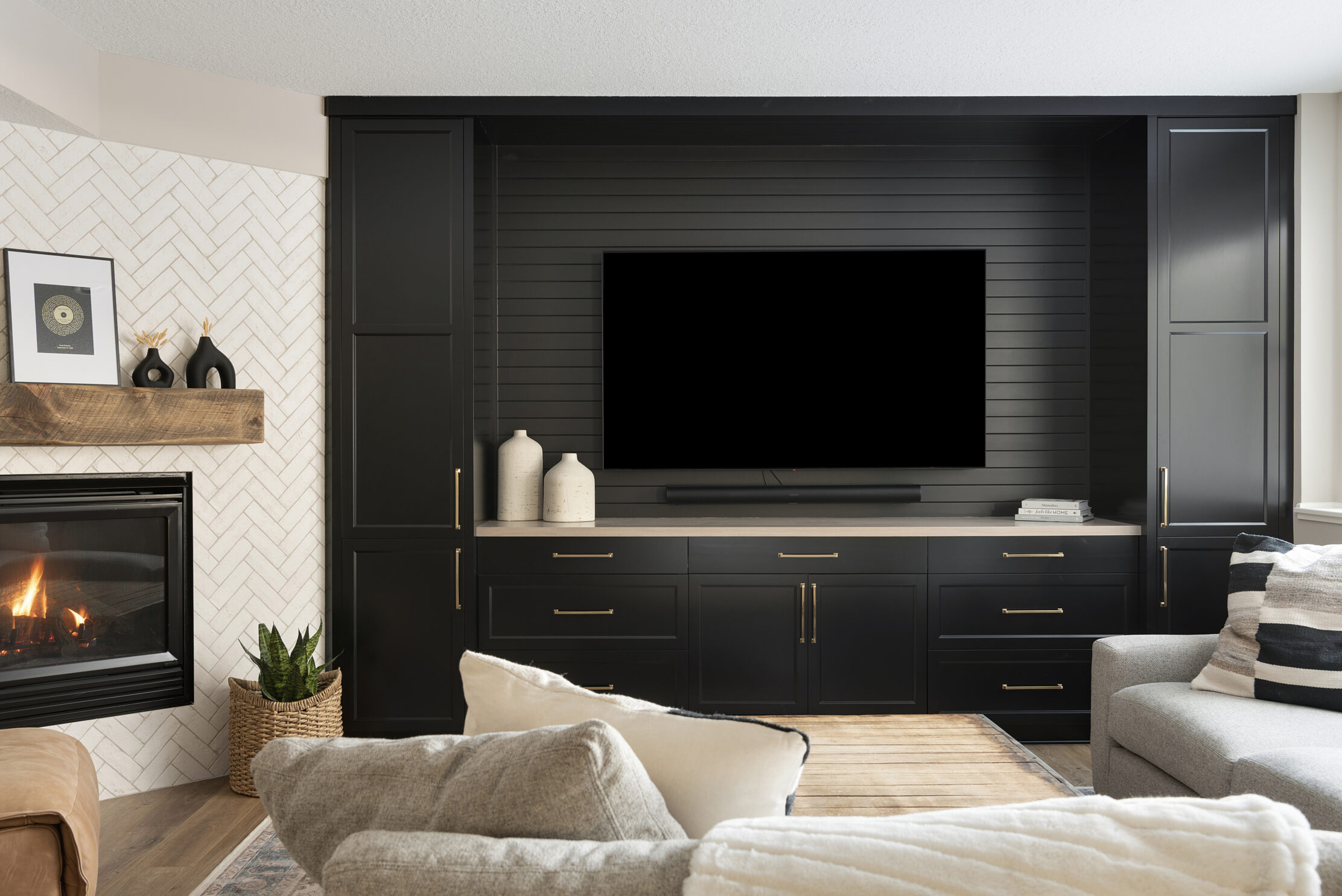 Not every wall needs a baseboard, but skipping them does require some pre-planning. Although walls without baseboards give your room a modern feel with clean lines, they're also more prone to scratching and bumps at the bottom, say from moving furniture or vacuuming. However, with a little bit of clever design and construction, your walls can be the room's focal point. 
"Sometimes our clients choose to remove their existing baseboards and skip a replacement," said Kayleigh Queoff, one of JBDB's designers. "We like knowing this upfront because it informs how we design and construct the wall. During your initial consultation, we'll talk about the various elements of your room and how they'll eventually work together to create a cohesive look and feel."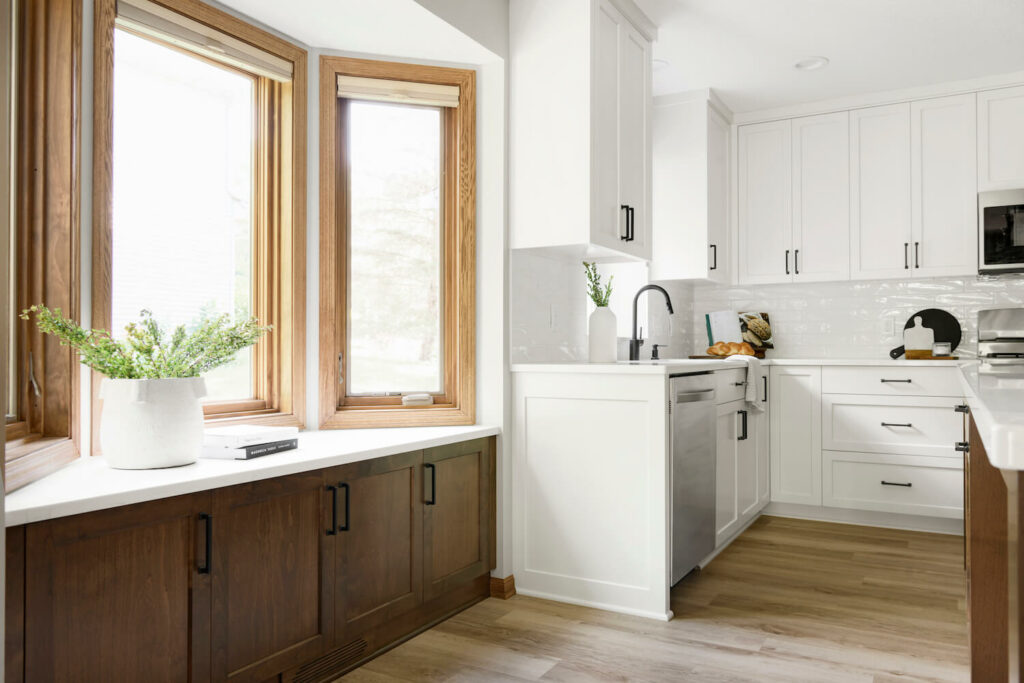 Connect With Our Design-Build Experts 
Sifting through major remodeling options and making decisions can feel overwhelming, with lots of conflicting opinions out there. When you hire a design-build team, you get decades of expertise by your side, plus precise baseboard installation. After learning more about your style, lifestyle, and preferences, the James Barton Design-Build team will make recommendations to create a space you absolutely love.

Want more design ideas? Sign up for the JBDB newsletter to get the latest remodeling takes and images of our recent projects.  
Sign up for our newsletter