Even though chilly temperatures make it seem like springtime is far away, spring will be here before you know it! And believe it or not, now is the perfect time to get a jump on your home remodeling projects for spring. Below are three of the most popular outdoor living ideas to transform your home just in time for warmer weather.
Pergolas
Adding a pergola to your existing patio or deck, or incorporating one into a new design, helps define your outdoor space and gives it a cozier feel. Pergolas provide extra shade during the day, and hanging café lights or a lantern creates extra ambiance in the evening.
To warm your outdoor space, hang a heater from a pergola to make cooler spring or fall nights more comfortable. Another way to keep warm and add extra glow to your deck or patio area is by including a fireplace as a focal point in your outdoor renovation. Whether it's wood burning or gas, modern or rustic, there are plenty of materials available to create the look you want.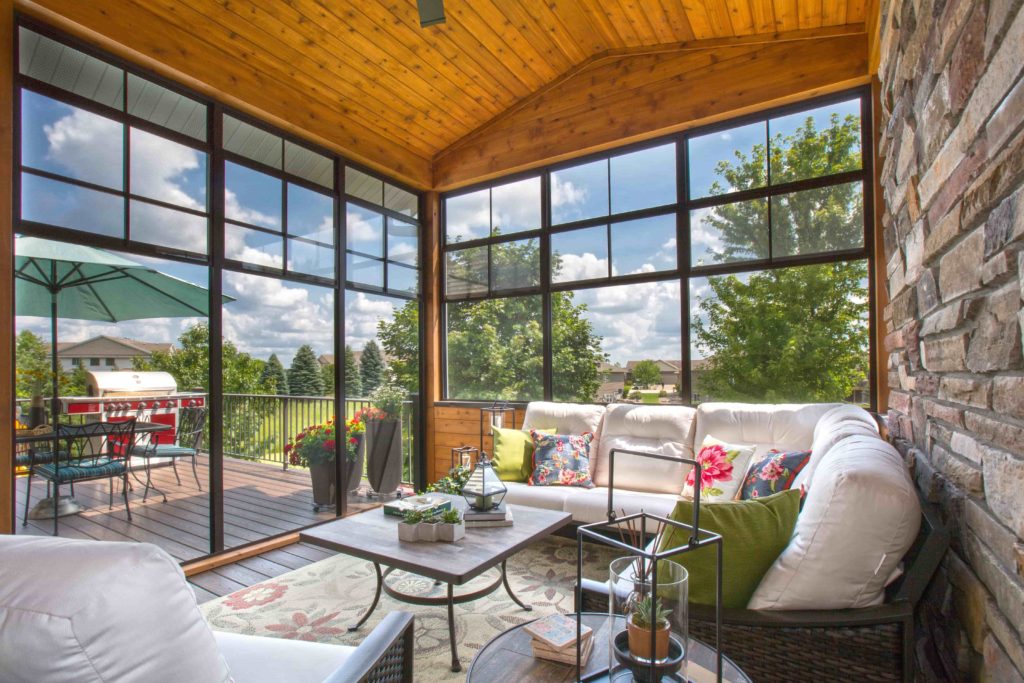 Three-season Porches
Similar to a home addition, converting a deck to a three-season porch or adding one on to your home is a great way to increase the livable space in your house. A three-season porch provides a comfortable option to enjoy the outdoors and create an extension of your existing living space. More and more, three-season porches incorporate traditionally indoor elements like fireplaces, comfortable furniture and unique lighting.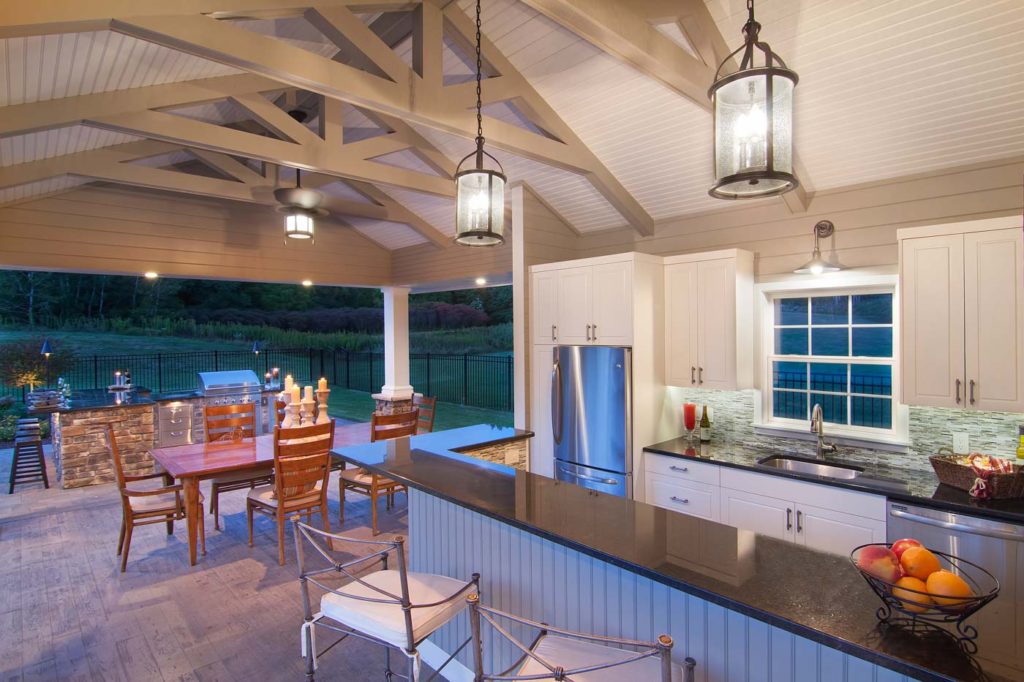 Outdoor Kitchens
Take grilling to the next level with an outdoor kitchen! Including an under the counter refrigerator, a sink, and some counter space can quickly transform your backyard into the perfect environment for entertaining friends and family. Other ideas include creating a bar space or adding in a pizza oven. Outdoor kitchens really allow for adding as much or as little as you want.
For more on home exterior remodeling options, check out these outdoor living spaces for inspiration. Before the springtime rush, make your outdoor living space design plans come to life with the Twin Cities remodeling experts at JBDB. Our experienced team will help you get the ball rolling on your next outdoor project. Contact us today!