To get more use out of their home, these Rosemount homeowners were looking for an updated, flexible lower level, especially for their kids and friends to hang out in. What they had was functional, but the darker finishes and outdated features called for a facelift. Not only that, but they also wanted it to have a cohesive feel that tied back into the main level of their home.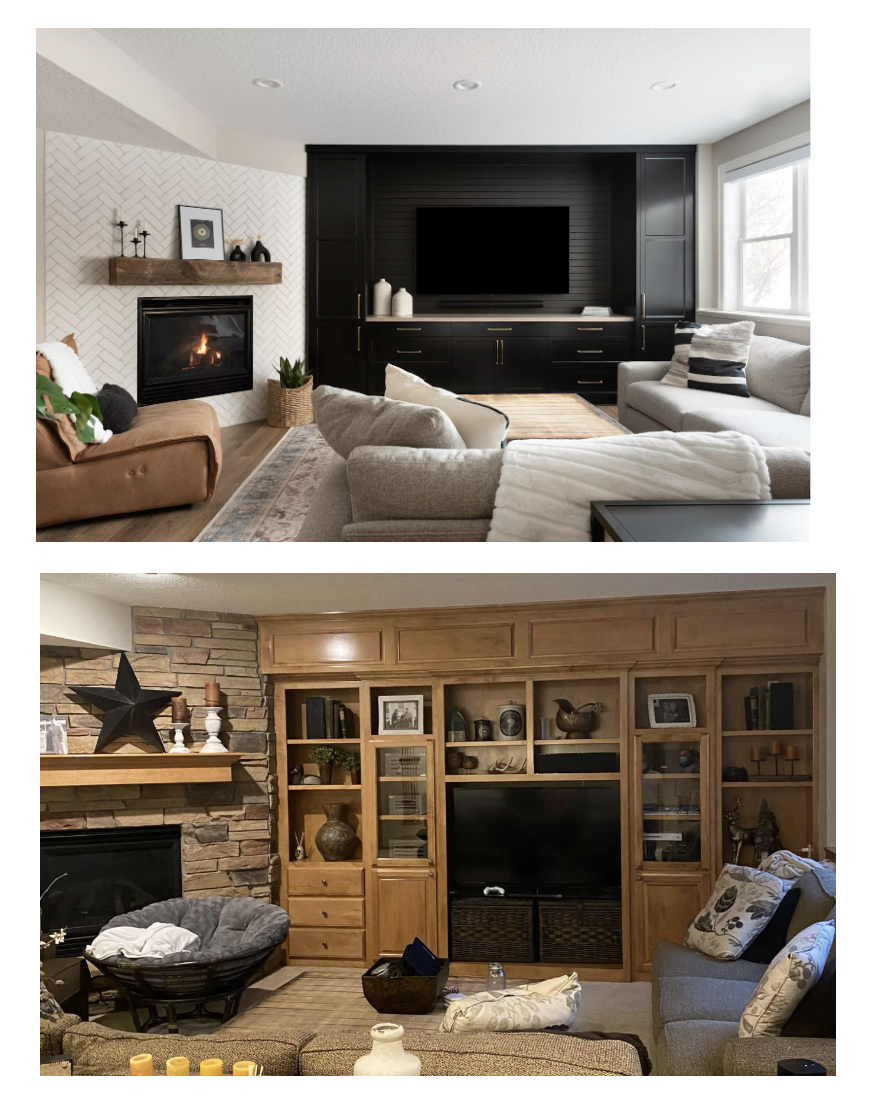 A Featured Fun Bar Backsplash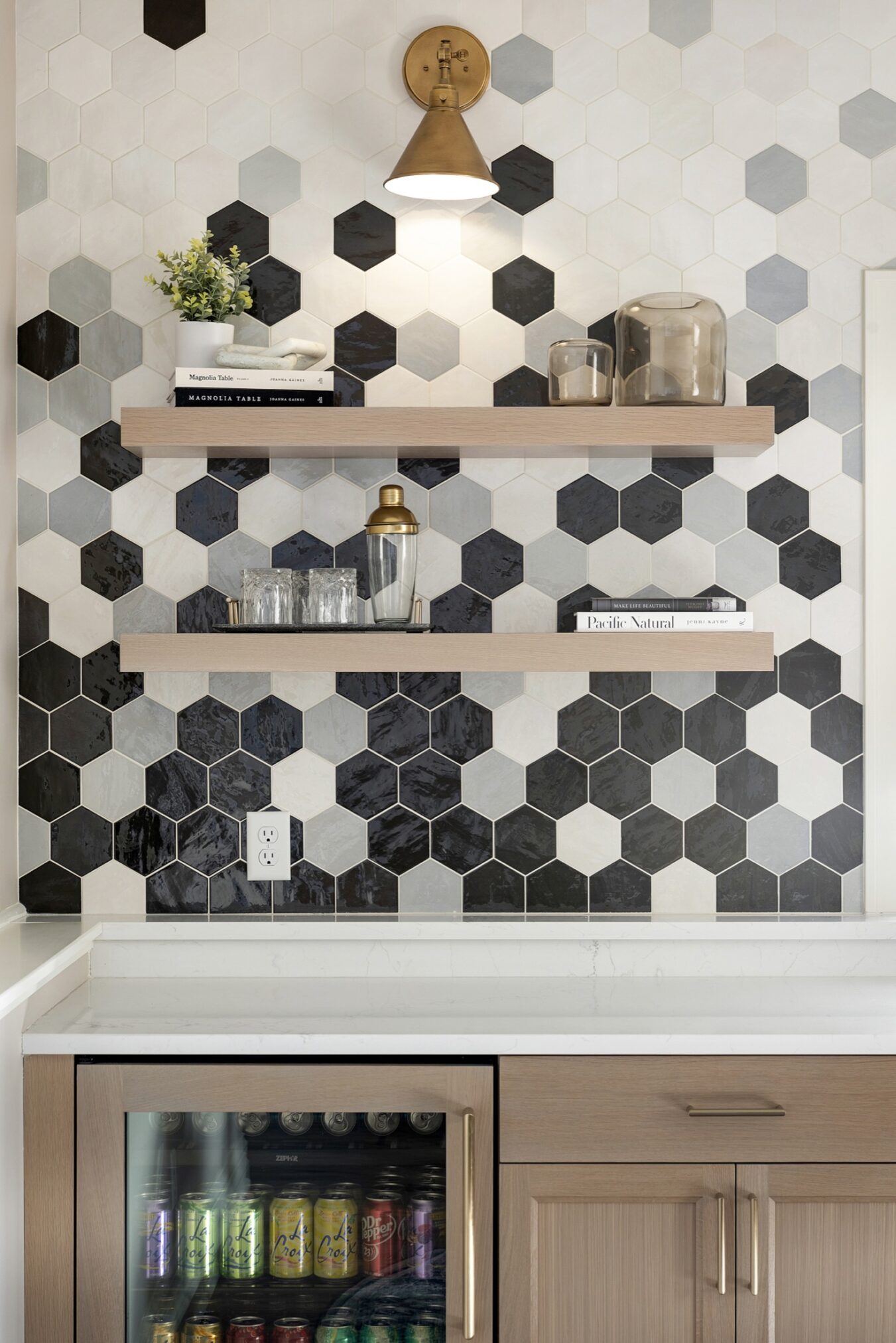 One of the specific requests for this Rosemount basement remodel was a fun, statement-making bar backsplash. To pull it off, the James Barton Design-Build used a custom WOW USA tile backsplash laid out by resident designer Kayleigh Queoff. 
Complementing the backsplash is a Delta bar faucet and Top Knobs cabinet hardware.
"I really enjoyed putting together this tile backsplash," said Kayleigh. "It was fun to see how excited the homeowners were watching it come together, and now they have a piece in their home that's uniquely theirs." 
Custom Storage Where It's Needed 
Customized storage sets aside space where you need it most and fits into the optimized design of your remodel. For these active homeowners, the JBDB team provided personalized storage units in two distinct but highly used areas: 
1. Custom workout room storage. Among other things, this lower level is the workout space for this family. Now, these homeowners don't have to second guess where to store yoga mats, weights, and other exercise equipment. Hooks, cubbies, and shelves are ideally suited to their existing equipment, giving the space even more functionality.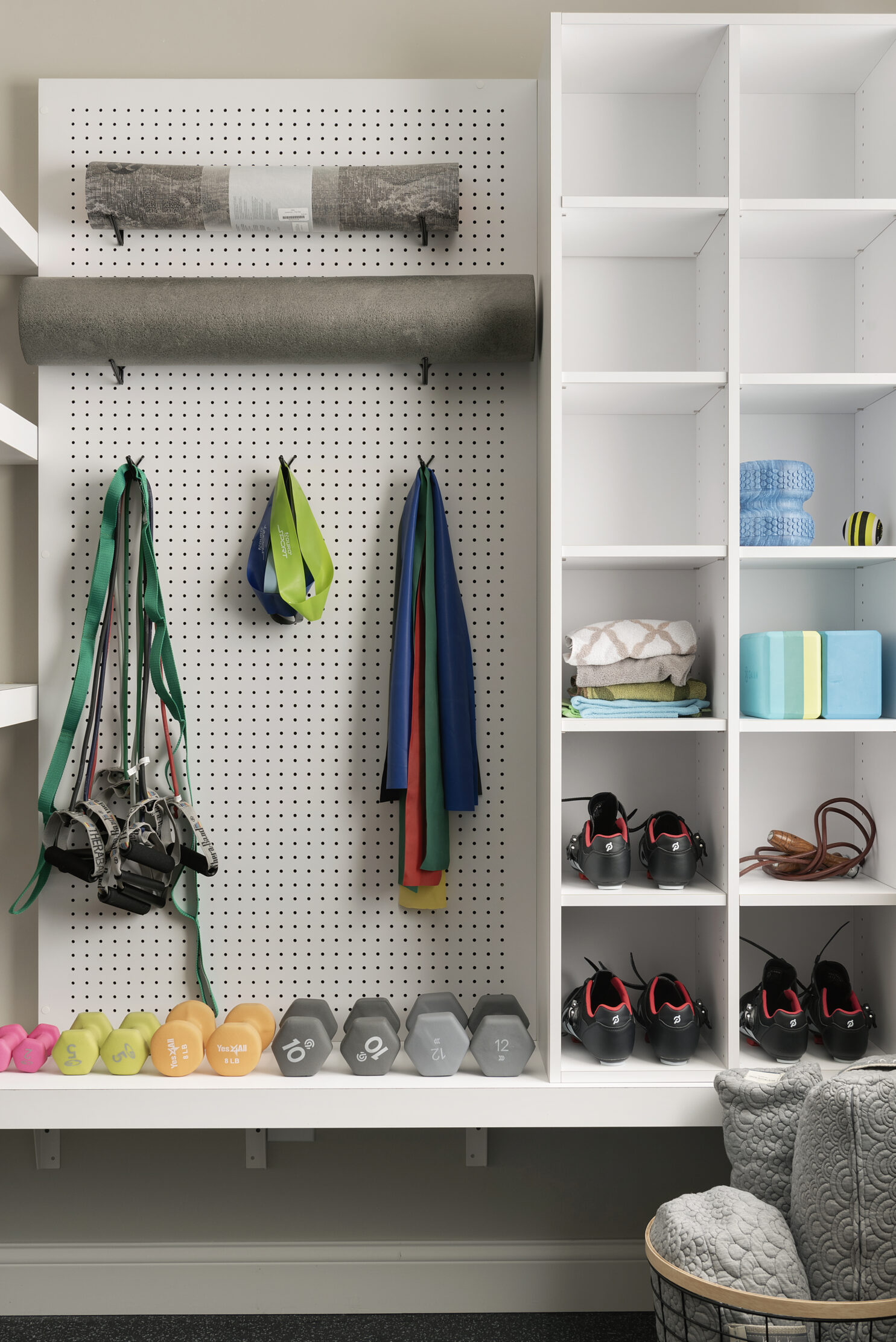 2. Custom cabinets at the bar and TV area. Two under-the-counter fridges separate adult beverages from sports drinks and sparkling water, a good idea when kids and adults share a common living area. Locking the adult beverages away gives these homeowners peace of mind when their kids are downstairs playing with friends or watching TV.
"Custom cabinets means you can have the things you use every day within reach," Kayleigh added. "Why go up to the kitchen when you can easily stock your favorite sparkling water right by the TV? It makes entertaining a breeze, too, because everyone has access to what they want."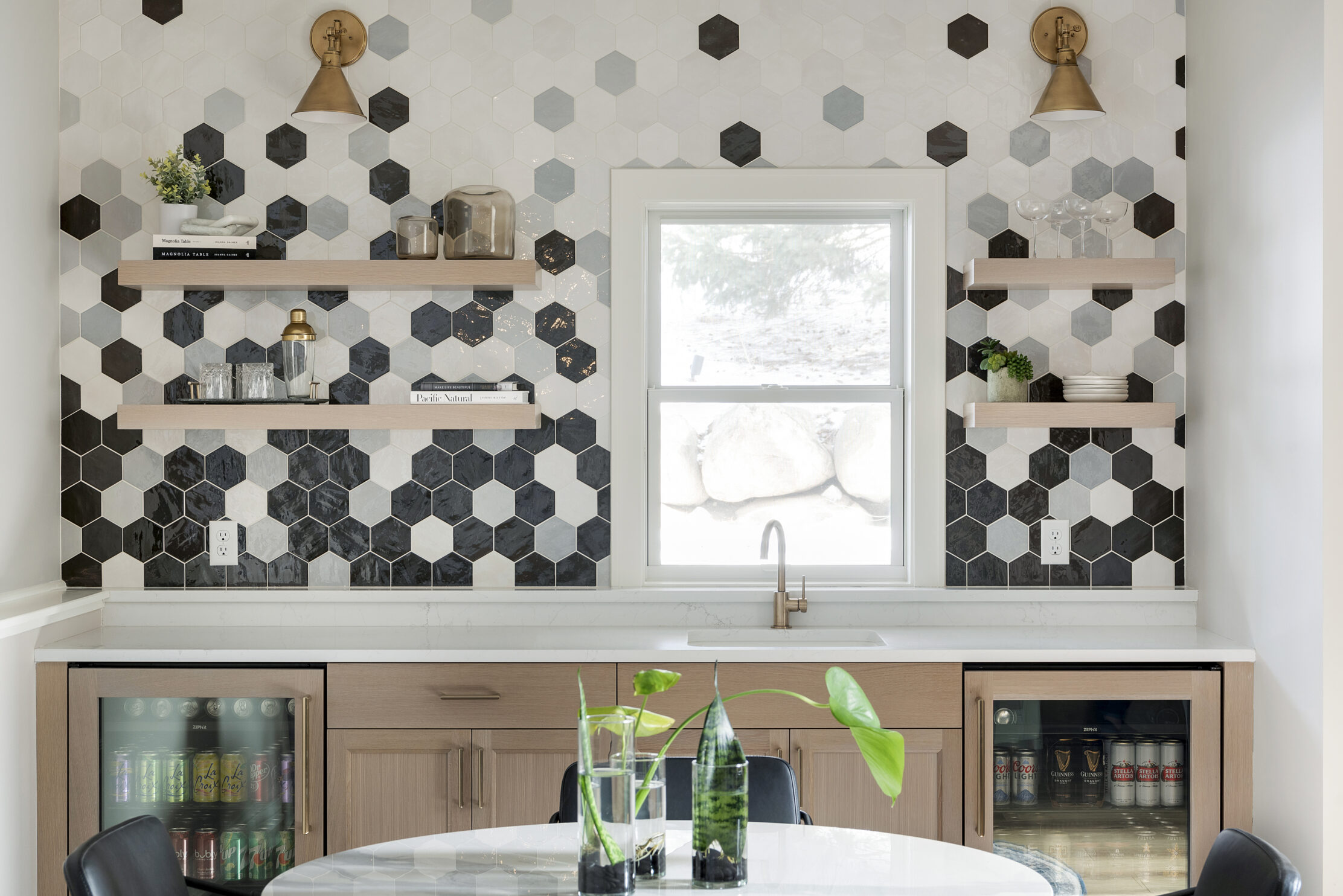 Elevating With Noteworthy Brands 
James Barton Design-Build uses top-level, trusted brands that look great and can withstand daily use. Marvin Windows let more natural light into the space—an essential aspect of a lower level remodel. Then, adorning the new fireplace, a Forever Barnwood mantel adds a hint of rustic design. And finally, to make the whole lower level look cohesive, the JBDB team updated the floors with Provenza Flooring's "True Story," a luxury vinyl plank (LVP) with a rich, natural wood texture. 
Segmenting the Space for Functionality 
With strategic planning, your design team can draw up and build a multi-functional lower level. This Rosemount basement is split up so that whether they want to exercise, watch the big game, host band rehearsal, or play a game of pool with their friends, there's room enough for it all. Optimizing your existing square footage makes your home feel bigger without the hassle or cost of an addition! 
Expand Your Living Space With a Basement Remodel
Your lower level can be a cozy place to unwind and make memories with family and friends. For this Rosemount basement remodel, intentional planning and collaboration resulted in a beautiful area that the family can enjoy now and years into the future. If you're inspired to give your basement a facelift, why not contact the JBDB team? You might be surprised by what innovative solutions can make your daily life easier.
"*" indicates required fields