So, you've decided to remodel your home – that's great! If you haven't started yet, you'll likely be spending hours browsing online and looking other homes, gathering inspiration for your project. Once you have an idea of what your home update will look like, it's time to take the next step.
Remodeling your home is a big decision. To help you prepare for the home remodeling process, here are some helpful tips to get your home ready:
1. Do Your Research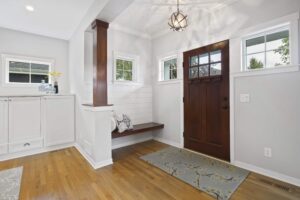 One of the first things you can do to get ready for a home renovation is to take the time to research other projects similar to what you'd like to do. This will give you an idea of the look and finishes you'd like and can help you get a sense for the cost and scope of the project as well.
2. Think Ahead
Make sure that the renovations you are planning to make on your home work for not only the near future, but long-term as your family grows and changes.
3. Set a Realistic Budget
Though you might not know everything that's going on behind your walls or how much certain finishes might cost off the bat, it's important to know what's feasible for your budget, and to have open communication with your remodeler about home renovation costs.
4. Verify Your Remodeler
Check that your remodeler is licensed, insured, and certified. Choosing a trusted and respected home remodeling contractor is absolutely crucial to the remodeling process. And don't be shy about asking your remodeler questions about their background, training, or about their process.
5. Gather Your Design Ideas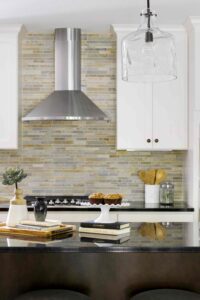 Even if design isn't your strong point, most homeowners have an idea of what they like – or don't like. Saving images from magazines or websites act as a great starting point for when you meet with a designer.
JBDB's designer Emily Thull says, "When you are not specialized in products and materials, it can be overwhelming as there are so many options! Working with a professional who can narrow down design choices and only provide you with the best, can ensure that you won't be making any 'wrong' decisions."
"The number one comment I get [from homeowners] is how easy the design process went from what they were anticipating," says Emily.
6. Clear Your Space
Make sure you get the area you are renovating ready. Emily recommends clearing the areas of any personal items and to figure out alternate living and sleeping arrangements if necessary. "In some instances, temporarily moving out may be required due to the extensive nature of the project, but it may be as easy as just sleeping on a different level/area of home" says Emily.
"If we are remodeling a kitchen, a make-shift kitchen can be set up in a lower level. At JBDB, we try to do the most we can with accommodating homeowners and keeping the construction process as smooth as possible – such as making sure there is a spot to keep a refrigerator plugged in or hooking up the washer and dryer over the weekend."
The Twin Cities remodeling team at JBDB has a long history of successful projects, training and certifications, business associations and receiving awards for their work. They work with homeowners to walk them through each step of the remodeling process and ensure there is open and clear communication with the homeowners throughout the renovation.
To learn more about our process or to find out more about starting your next project,

contact us

today!