It seems like you can't ever have enough storage, but sometimes creating functional storage space can be a challenge for homeowners. For the next few weeks on the blog, we'll be discussing smart storage solutions in different areas of the home. Stay tuned!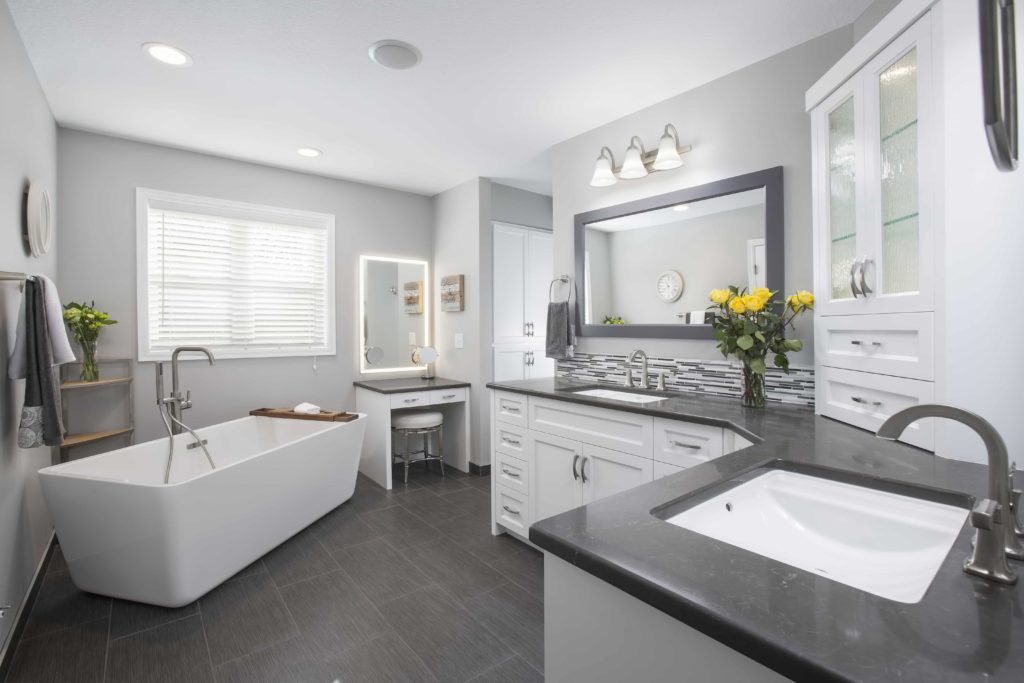 Storage is one of the most-requested items when homeowners are doing a home renovation. Having a good organizational system and plenty of storage space helps streamline day-to-day life and reduce overwhelming clutter.
Bathrooms are especially notorious for needing to maximize storage space in oftentimes small spaces. Whether it's a master bathroom or a bathroom for kids, the space needs to function well. When doing bathroom remodeling, contractors will oftentimes try to increase square footage or rearrange the bathroom's footprint to better utilize the space.
Custom-built cabinets and vanities can offer homeowners the opportunity to customize the amount of cabinets, drawers or shelves that work best for their needs. Adding a U-shaped drawer around the plumbing under the sink or using a roll-out shelf can prevent that space from being wasted.
Another clever trick to squeezing more space out of vanities and keeping things organized? JBDB designer Emily Thull advises…
"Use the back of the cabinet doors! A magnet strip keeps bobby pins, nail clippers, and small scissors from getting lost amongst a drawer. Small shelves that are typically used for spices in the kitchen or narrow bins can also be installed to the back side of doors to store medicine bottles, hair products, and curling irons."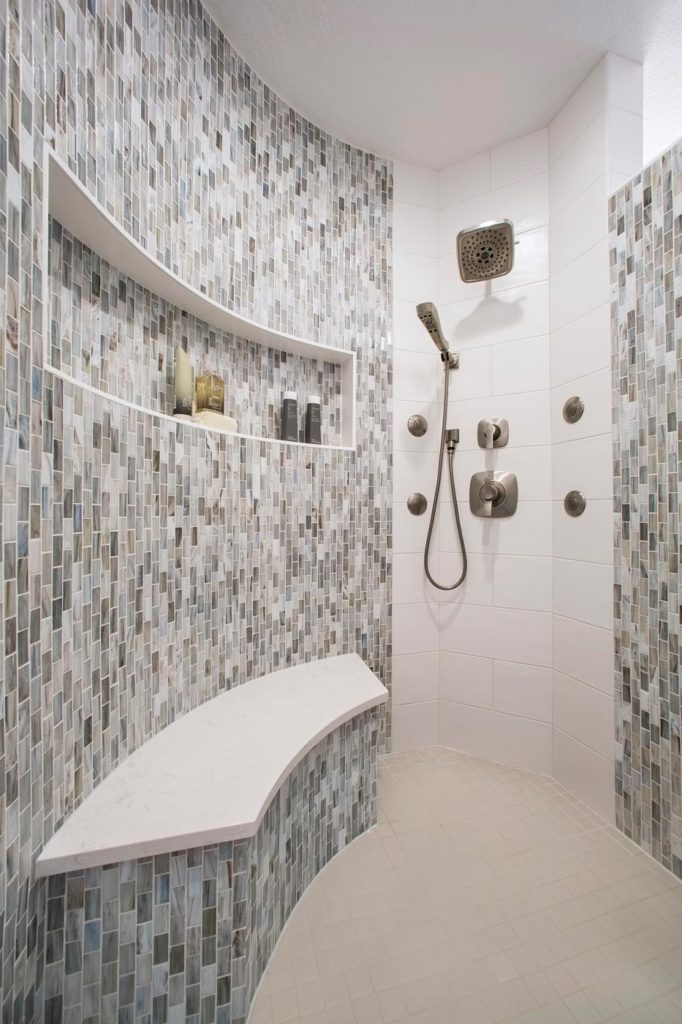 Kids bathrooms present another set of unique challenges, which sometimes requires a little extra creativity. "It's all about keeping things easy for the kids," says Emily. "Things will ultimately end up on the counter, so keep things tidy with a designated spot for each child. Small metal buckets work great for toothbrushes, toothpaste, hair combs and cotton balls. A silverware or cutlery tray inside a drawer also allows for each kid to have a "slot" if you'd like to keep the toothbrushes off the counter."
Other small changes can also make a big impact on the overall storage and function of a bathroom. Adding a niche to a shower wall between the studs can store shampoo bottles and keep them off the shower floor. Sliding barn doors are not only on-trend, but they also help alleviate door-swing issues and can help ease cramped quarters if multiple people are coming in and out of a bathroom – especially on hectic mornings.
To help you figure out the best floor plan and storage options for your bathroom renovation, talk to the Twin Cities remodeling team at JBDB. Our designers and contractors work hand-in-hand to come up with custom solutions that will help homeowners get the most out of the space they're living in. Check out our portfolio of remodeled bathrooms to get inspired or contact us to get started!