It seems like you can't ever have enough storage, but sometimes creating functional storage space can be a challenge for homeowners. For the next few weeks on the blog, we'll be discussing smart storage solutions in different areas of the home. Stay tuned!
Of all the spaces in your home, the kitchen is often the most-used. With the increase in open-concept floor plans, the kitchen now serves as a dining space, entertaining area, prep space, and homework corner in addition to cooking and baking. To accommodate for all the extra functionality expected from a kitchen, homeowners are looking for storage solutions to keep their kitchen looking clean and organized.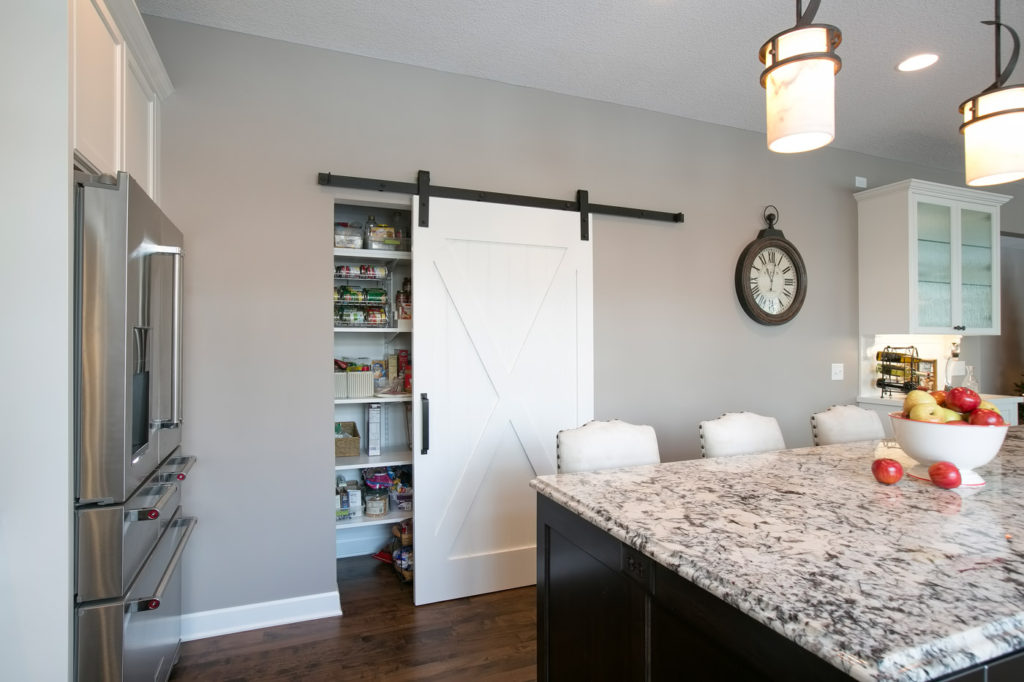 So when homeowners meet with JBDB designer Emily Thull on their new kitchen designs, it's no surprise what their number one design request is: "Storage, storage, and more storage! And incorporating it in clever ways to minimize clutter," Emily says.
For instance, appliance garages or prep stations that are hidden behind cabinet doors or tambour doors provide easy access to everyday small appliances while still making it easy to keep them from cluttering up counter tops. Some effective ways to make the most of your storage space is to rethink your cabinet configurations.
"Anything with a pullout or rollout makes the storage space you do have, whether a lot of a little, much more accessible and usable," says Emily. "It makes you feel like you have more storage as it makes it so easy to get to everything."
Case in point: Think about bending down to look into the back of a cabinet to find what you're looking for, and having to pull everything out in front of it to get to what you need. With drawers or pullouts, you can see everything at a glance and easily access whatever you need.
No space is too small to pack a storage punch, either. According to Emily, one of the most-often overlooked opportunity to increase storage space is right at your feet: the toe-kick of your cabinets. "It makes the perfect spot to house a step stool," Emily adds. "They make step stools that can be integrated into the toe kick with a panel, finished the same as your cabinetry, so it is discreet yet useful.
The toe kick is also a perfect spot to incorporate some shallow drawers. "They aren't deep enough to store much, but they are a perfect place for larger cutting boards, stacked pans or cookie sheets," says Emily.
If you're thinking about doing a kitchen renovation, meet with our Minneapolis kitchen designer Emily to ensure your kitchen remodel is packed with innovative, functional and beautiful storage solutions. For more information, contact the JBDB Twin Cities remodeling team today!