When it comes to flooring, having choices can be a good thing – but sometimes too many options can be more stressful than fun. If you're thinking about doing a home remodel, kitchen renovation or a bathroom redesign, there are some important things to consider when choosing your flooring.
Flooring Materials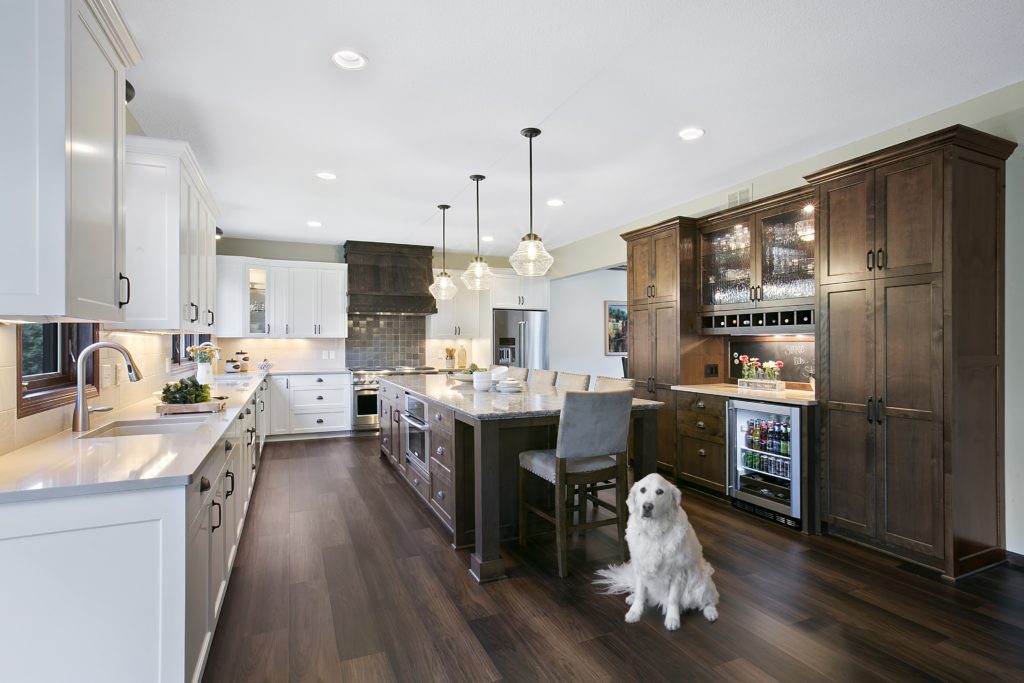 "Flooring can be overwhelming," says JBDB designer Emily Thull. "It is typically a material in your home you are not changing out often – so as a homeowner, you want to make sure to get it right! Working with a professional can help you find a material that makes sense from a functional standpoint as well as be aesthetically pleasing and flows seamlessly with the rest of the home."
With all the options out there, one of the first things you should consider is where in the house you're making your flooring updates.
Emily says, "The number one question I always get in regards to flooring is, 'Will this be durable and hold up to my family?' I typically start with figuring out how a space gets used and who is using it. Are there dogs in the mix? Kids? Is it a high traffic area? At the end of the day, you want to be able to use your home and not tiptoe around worrying you may damage something."
If you have pets or young children, you may want to consider a luxury vinyl plank or engineered hardwood instead of a traditional hardwood floor, since those options are more resistant to scratches and water stains and require minimal maintenance.
If you're planning on staying in your current home for many years, or don't have pets or young children, hardwood floors may be a good option. While they are more expensive than some other flooring options, they are durable, timeless, and can be refinished down the road if you want to change the wood's stain. If you are planning on selling, hardwood floors tend to appeal to potential buyers much more than carpeted flooring.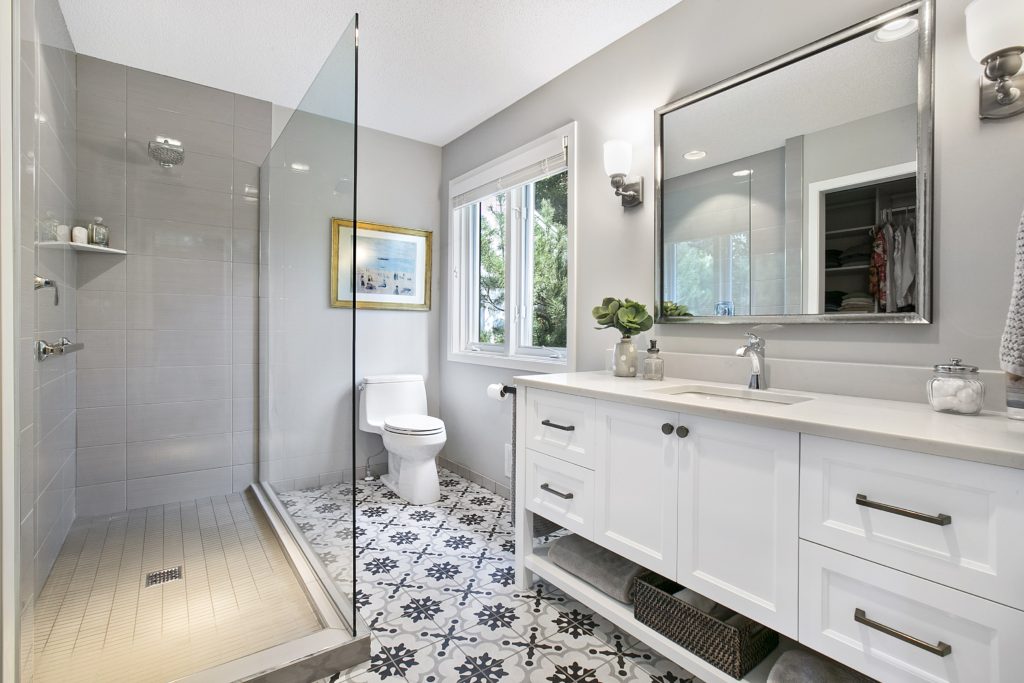 "If you can maintain the natural beauty of a wood or stone floor, let's do it! As great as some of the replicas on the market are, nothing beats the real deal," says Emily.
In kitchens, mudrooms and bathrooms, tile flooring is a great choice because it repels water and holds up very well against heavy foot traffic. Another added bonus to using tile flooring is that it's easy to clean.
Flooring Colors
Once you've narrowed down which materials work best for your living space and your lifestyle, it's time to determine the look you want for your flooring.
To figure out which patterns and textures will work, Emily asks homeowners to evaluate the size of the space they're updating. "Is it a small space where a pattern could be an unexpected surprise? Or is it going on an entire main level where something simple, warm and textural makes sense?"
In terms of color, Emily suggests homeowners weigh the pros and cons when making a decision. "While a richly stained dark wood floor is heavenly (in my humble opinion), it will also show every speck of dust and tumbleweed of dog hair – which would not bode well in my household! Dark floors really pop against white enameled millwork and can create drama in a classic way. Lighter floors are beautiful when paired with darker cabinetry to make a space feel grounded."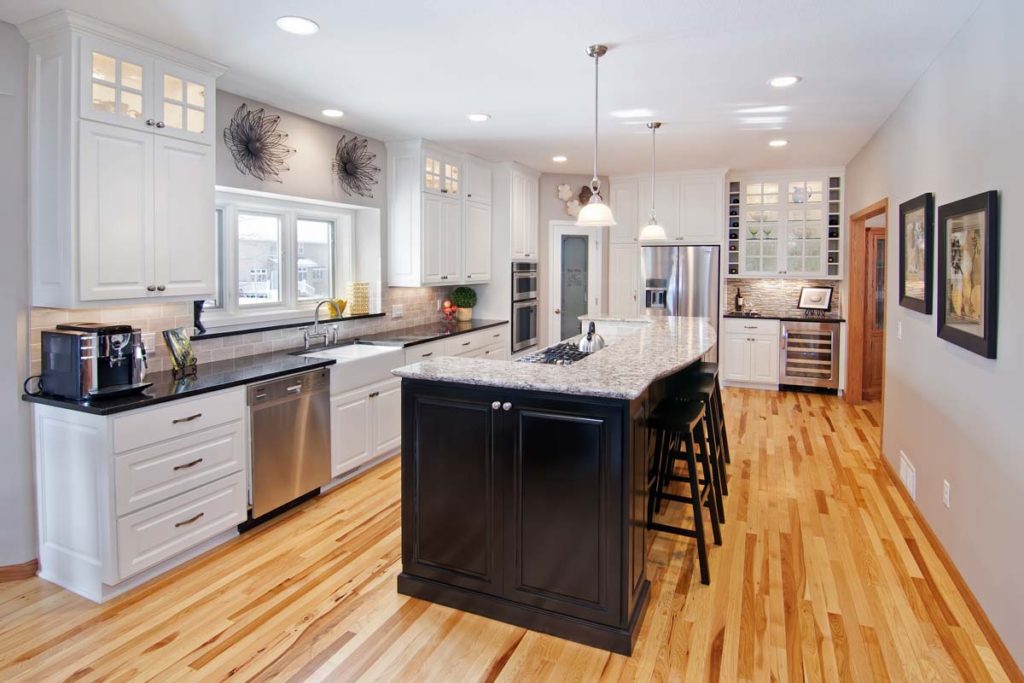 Ultimately, it's important for homeowners to find something that makes them happy and makes their home comfortable.
"Homes are best when lived in. Let the dog chase the ball down the hallway, allow the kids to eat ice cream in the living room, don't fret if guests don't remove their shoes at the door. Let's plan for life instances and select finishes that complement the way you live – not hinder it."
---
The designers and builders at JBDB can help homeowners make the big decisions of a renovation project seem less daunting – and more fun! When you work with the team at JBDB, our designers will work with you every step of the way to ensure you pick the flooring and finishes that are both functional and beautiful for your home.
For more information or to get started on your next renovation project, contact the JBDB team today!