There are plenty of reasons to begin a new home remodeling project. Maybe you're looking to refresh your kitchen area with new countertops or cabinets, create a spacious master suites, or build your dream living space with an interior home remodel. What many homeowners may not realize is the opportunity for financial return that comes with updating your home.
Depending on the project you have in mind, you could be making a sound investment towards the resale value of your property. If you're considering the financial advantages of a complete home remodel, here are some of the best projects to consider.
Home Remodeling Ideas for a Better ROI
According to Remodeling.net, the projects with the biggest ROIs in the midwest region include backyard patios, bathroom additions, and bathroom remodels. Deck additions and front door replacement also ranked in the top five. While these projects may seem small, their impact on your home's resale value is huge.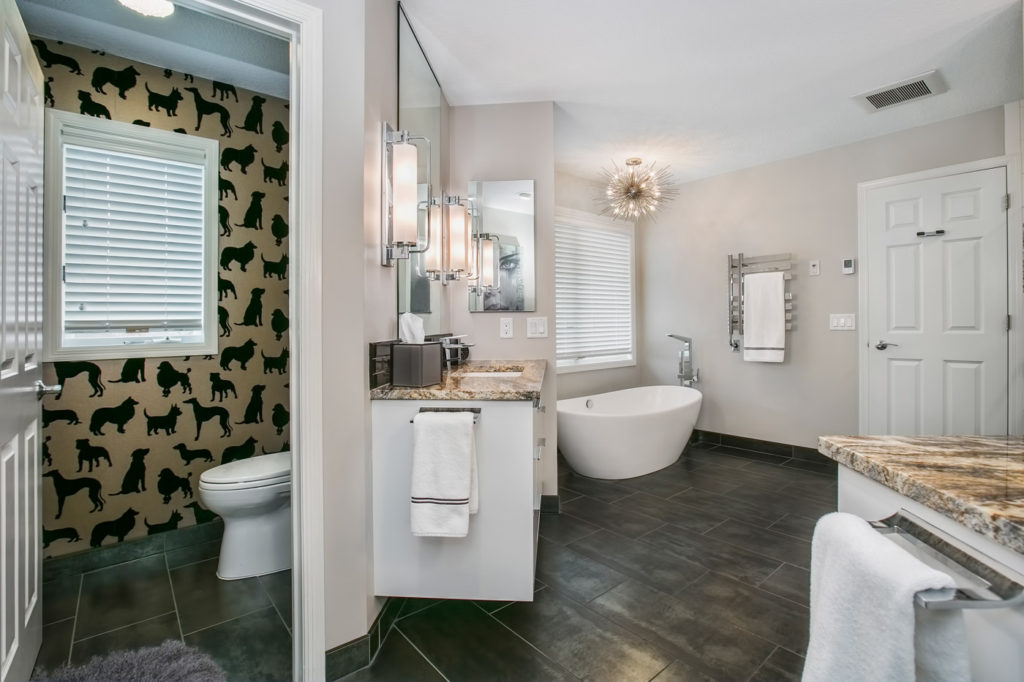 James Barton Design Build's designer Emily Thull confirms that "as long as you plan on staying in your home for 5-7 years, you should be able to recoup your investment on a kitchen and bathroom remodel." Many homeowners may choose to update their bathrooms with large bathtubs, walk in showers, new sinks, and countertops. As for kitchens, new cabinetry, flooring, and updated appliances are always a popular option. In both instances, expanding and/or opening the floorplan is another ideal choice as it provides for additional windows and natural lighting.
If you're thinking of redesigning your space, a general rule of thumb is this: the bigger the project, the longer you should plan on living in your home for a better return on investment. The smaller the project, the quicker the return on investment. Larger projects can still be very impactful, however. Depending on the size of the project, a kitchen remodel, for instance, can recoup the cost up to about 80% in the Minneapolis area.
Contact JBDB Today
Regardless of the size or cost of your home remodel, a focus on quality work is key to adding value to your home. Let the experts at James Barton Design Build guide you through the designing and building process. We'll help you through each step of the design and remodel and ensure you're making a smart investment for you and your family's future.
Contact us today, so we can start making your dream home a reality!