The Parade of Homes Remodelers Showcase gives you the chance to tour and view the designs of the Twin Cities' most stunning home remodels of the year. James Barton Design-Build is excited to once again have one of our beautiful homes featured during this exciting weekend running September 27-29. This year, JBDB's featured home belongs to the Alexander family of Eagan, MN.
Transforming the Master Suite
The Alexanders had initially planned on just expanding their two-car garage, but after meeting with JBDB they quickly realized that this renovation presented them with an opportunity to expand their master bedroom, which sits above the garage, at the same time. By the end of the project, the family's small idea had turned their master bedroom from a cramped space, that was difficult to even move around in, into a spacious and luxurious retreat. Their newly remodeled bedroom features a new fireplace, a seating area, built in shelving, a new television, a spacious master closet and a walk out balcony with plenty of room to sit and relax with a cup of coffee in the morning or a glass of wine at night.
Creating a Place to Gather as a Family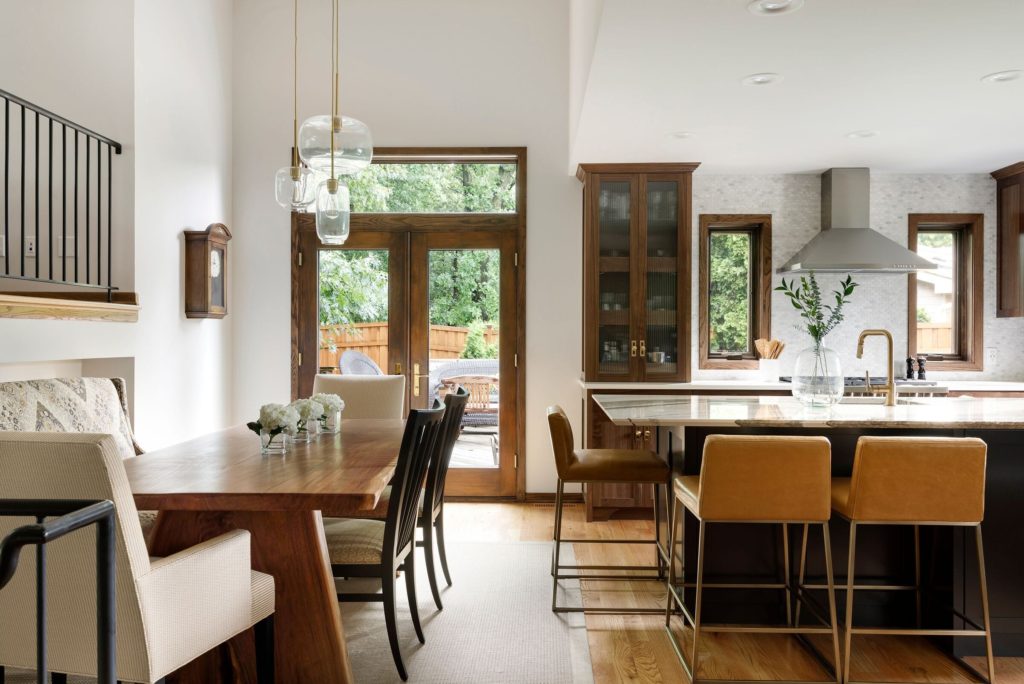 Considering the phenomenal result of their first home remodeling experience, it was no surprise that when the Alexanders faced a problem with their kitchen design that they contacted JBDB once again. Seeking to update the kitchen, living room, and dining room, the JBDB team got back to work with the Alexanders to explore design options.
The JBDB team created an open and peaceful aesthetic that transitions beautifully from the kitchen, to the dining area, and even into the upstairs living room. Updating counters and cupboards brought a more modern appearance to the kitchen, relocating windows allowed for more natural light in the living room, and incorporating Susan Alexander's idea for a stylish spiral handrail into the staircase added a unique and personalized touch. The result left the Alexanders with a new and improved welcoming space to entertain guests and spend time with family.
"We spent time together as a family before, but with the new layout and the cohesiveness of the house, it naturally brings the family together even more," Susan Alexander explains. "When thinking about JBDB, the word that comes to mind is seamless. The process was seamless from beginning to end and they are fantastic people to work with."
Where: 780 Canter Glen Circle, Eagan, MN
When: Friday, September 27 – Sunday, September 29
Hours: 12:00 – 6:00 pm each day