With open-concept kitchen designs becoming more and more of the norm, oftentimes less focus is given to the dining room. But a dining room can still be the ideal place for larger gatherings, special events, or even a traditional family meal. If you're looking to make a statement in the details of your dining room, custom millwork can be a great way to do it! JBDB's designers share three ways you can use trim to add character to your dining room.
Wainscoting and Wallpaper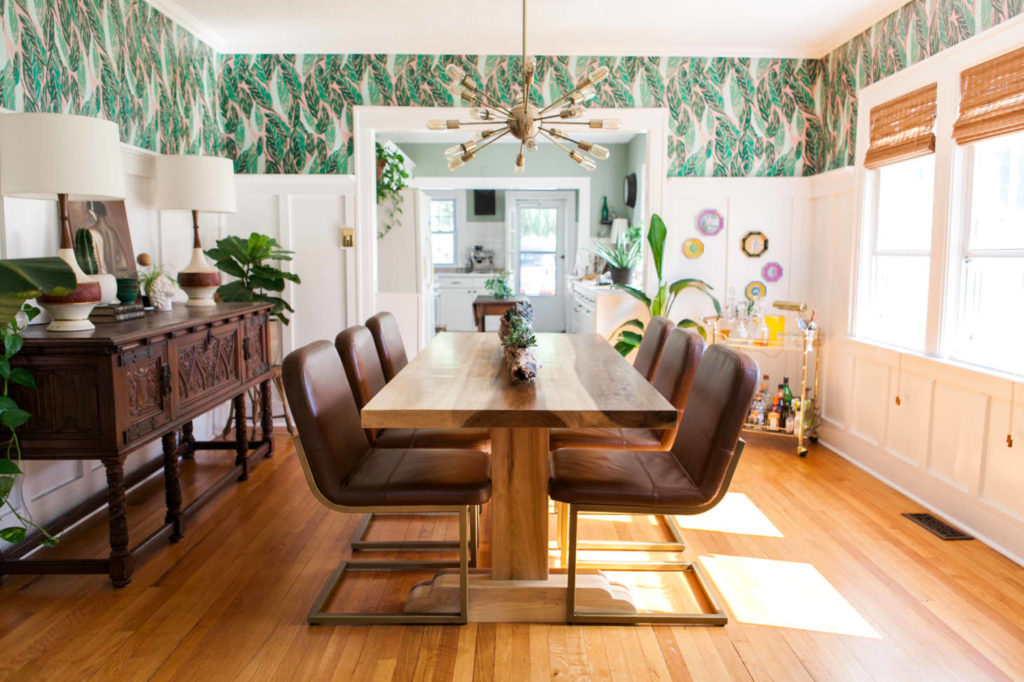 Source: Apartment Therapy via Jessica Brigham
Give your walls a wow factor with a classic combination of wainscoting and wallpaper! "Wallpaper can add a cool texture or pattern to your dining room," said Emily. "If you don't want to commit to wallpapering the whole space, using it in combination with wainscoting can still make an impact."
Emily suggests running the dining room wainscoting higher than the typical 36-inch height. "Try going taller, maybe 54 inches, for a more modern approach." 
And don't be afraid to venture beyond your typical stained or white-painted millwork; consider choosing a shade in the wallpaper you like and pick a paint color that complements it. 
Geometric Walls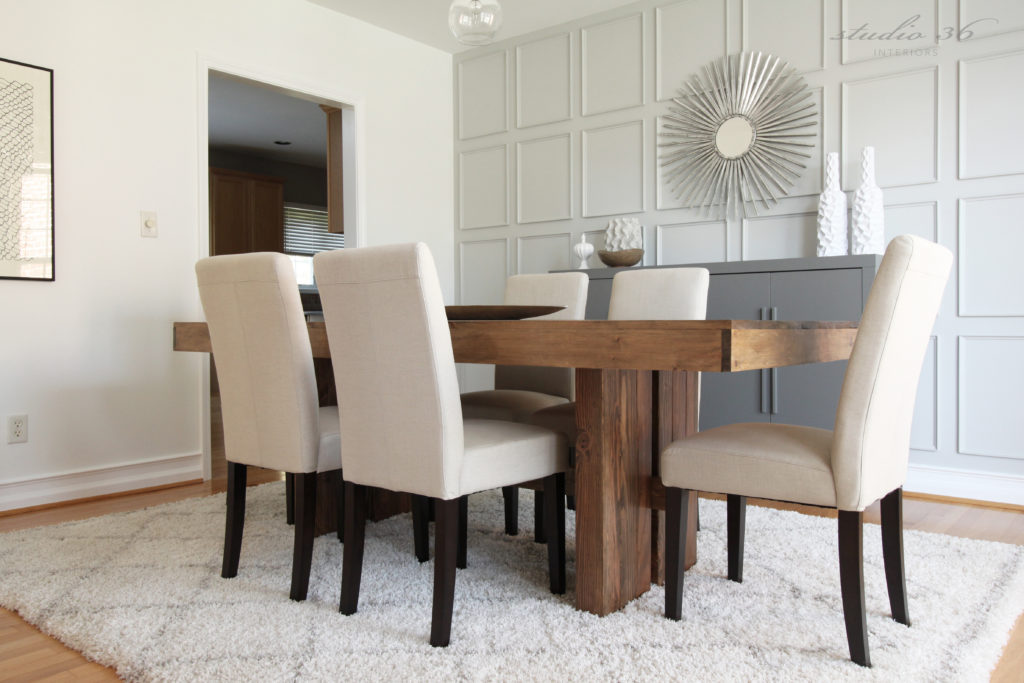 Source: Studio 36 Interiors
If you want to add a unique pattern to your walls, millwork can be used to create an eye-catching pattern. With all of the precise cutting and measuring needed to achieve this look, Emily noted, "You'll want to make sure you have a very skilled carpenter to achieve the design."
Whether it's a simpler grid or an abstract design, adding a geometric pattern to your dining room walls will certainly add depth and visual interest. 
Ceiling Designs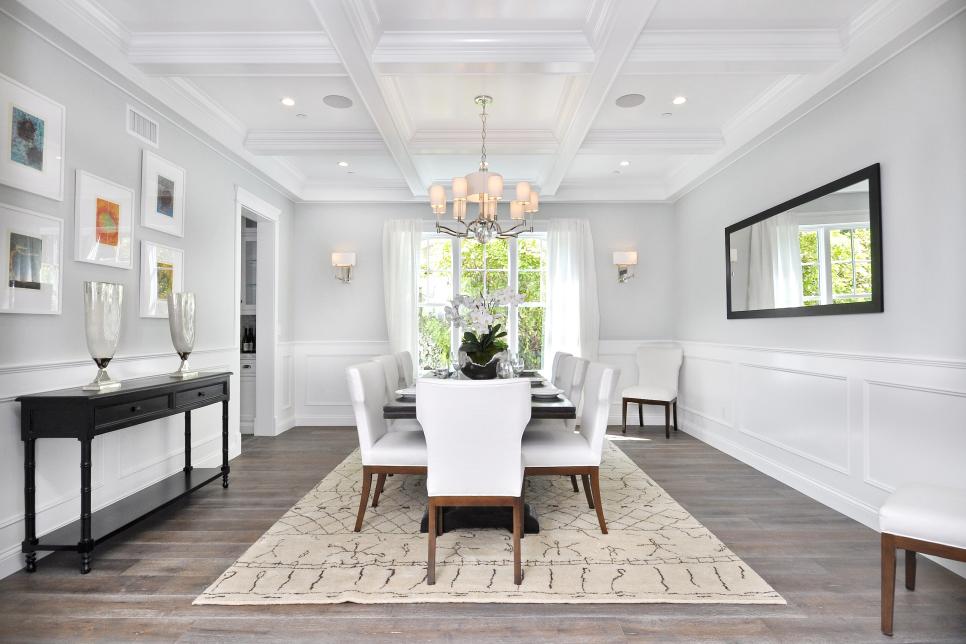 Source: HGTV
Unique millwork design doesn't have to be confined to just walls – adding crown molding or panel molding to the ceiling is another way to add character to a dining room. 
Sam said, "You could do a grid pattern on the ceiling with small trim pieces and finish it off in white to make it feel cohesive with the ceiling."
Emily added, "Homeowners could also do a picture rail high up on the walls, paint the ceiling an accent color, and have the color continue down to the picture rail to exaggerate the ceiling and create visual interest."
Whichever route you decide to take, there are plenty of options to use millwork to make your dining room design stand out with dramatic detailing. Grow your inspiration by browsing baseboard ideas for your home and take the first step towards making your ideas come to life! Contact the JBDB team to get started on your next home remodeling project!
Want more design ideas?
Sign up for our newsletter