Want to get started on that dream renovation but unsure what to expect? Our designers, Kayleigh Queoff and Sydney Monson, discuss the JBDB approach to remodeling your home.
Your Remodeling Questions Answered
1.       What are the general steps in the design part of the design-build process? 
Kayleigh Queoff: The first thing we do is schedule an onsite meeting to understand the scope of work, get a feel for style and preferences, learn more about the budget, ask homeowners if they have any inspiration pictures to send us, and have our drafters take measurements.
The first design is where we primarily focus on the floor plan and how we want the space to function. Sometimes we'll present inspiration photos and some finishes to gauge what the client is gravitating towards. Then at the next meeting, we wrap up anything we need to that pertains to the floor plan and get that finalized before we move into selecting finishes, appliances, cabinet hardware, etc. Depending on the size of the project, we'll sometimes schedule a third meeting.  
After all of our design meetings are wrapped up, we type up our notes, selections, and finishes. We then give that to our drafters along with marked-up plans and elevations so they can get started on the final drawings. 
Once drawings are done, we then hand them over, along with our notes and selections, to the salesman to type the contract and get the project ready to go out for bid.
After we get all of our bids back, we set up the contract meeting with the homeowners. At this meeting, we read through the scope, go through the selections, review the drawings, and go over pricing. This step ensures we're all on the same page and so the homeowners understand everything that's going to happen on their project.
If the clients decide to move forward, we get everything signed off and start ordering materials!
Once the project is in production, the project is in the hands of our carpenters! But the design team is still around to answer questions. We also receive weekly updates on your project's progress to ensure everything is going according to plan. 
Read: What is a Design-Build Company? 
2. When do clients get to see 3D renderings? Do you do 3D renderings for certain projects or all of them?
Sydney Monson: Homeowners see these at our first design meeting! We provide 3D renderings for most projects.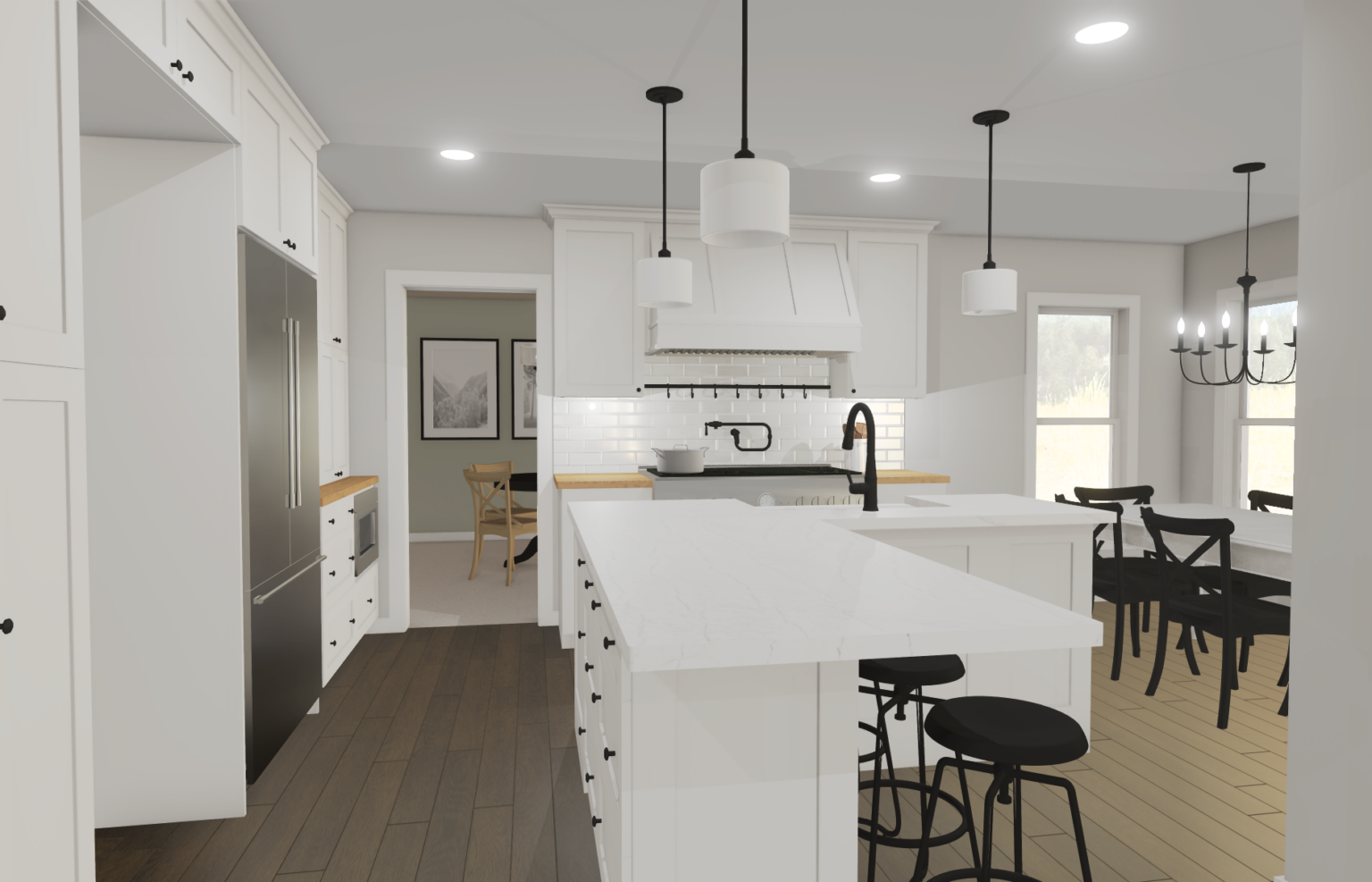 3. How do you help homeowners not feel overwhelmed by the process? Any advice for future clients?
KQ: Sometimes, homeowners think they have to come up with ideas on how they want to change the space, but it's our job to help with that! At that first meeting, we'll ask guiding questions, including:
What do you like about your current space?

What would you change?

How do you want the space to function? 
For the design meetings, we always develop a few different layouts for each space we are touching. We explain to the homeowners why we did what we did and walk them through each plan we came up with. These meetings are very informal; we want homeowners to feel comfortable telling us what they do and don't like. Sometimes we even end up blending different ideas from each layout we came up with to get them exactly what they want.
Our advice to potential clients: come into the process with an open mind. Think about what's important to you and what absolutely needs to be included in the space. Then, consider what's not a necessity but would be nice to have. Look through projects, even on our website gallery, for ideas and inspiration.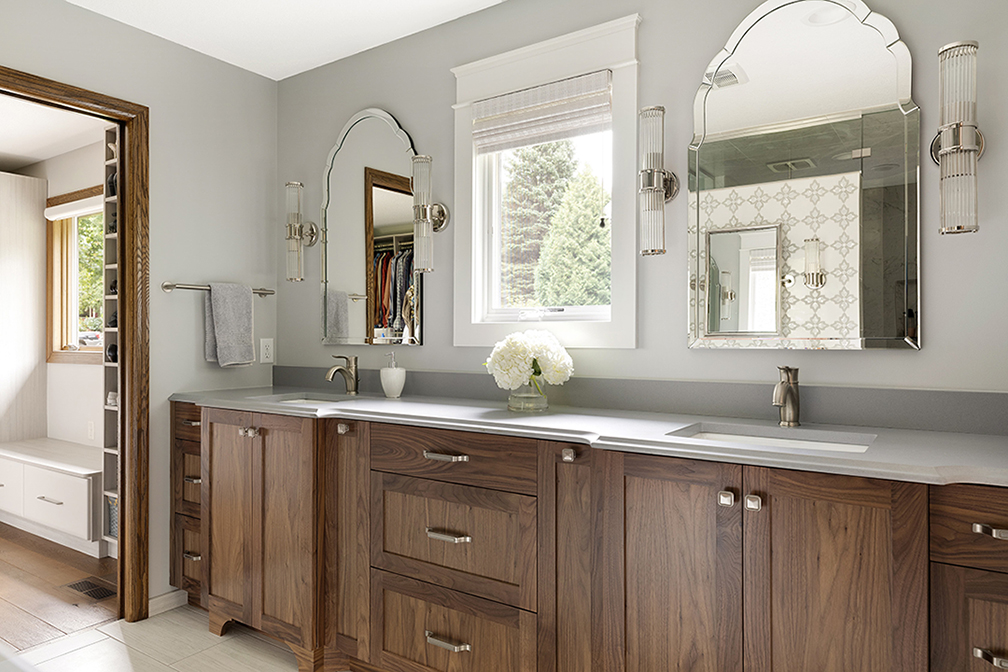 4.   Some homeowners might have a design eye and a clear vision; others may have no idea where to start. What's the key to having homeowners feel supported through the process, regardless of their level of design input?
SM: We love when homeowners have ideas and a clear vision, but we also love helping homeowners visualize and come up with ideas together. We help with selections and finishes and always pull palettes ahead of time so there is a clear starting point.
Having our own showroom is a plus because we don't have to drive all over town to look at different finishes. There's so much in our showroom that homeowners can see, touch, and feel. That sensory experience is vital to a cohesive decision-making process.  
5. What do you feel is the most important thing for homeowners to know and understand before starting the design process?
KQ: Come in with an open mind! You may surprise yourself and want to branch out of your comfort zone. As designers, we help and guide you through the process. We will lead you in the right direction and help you by offering our design expertise on how to make the space function the way you are hoping it will

SM: One final thought. People always ask us: is this weird? Is this what people typically do? Our answer to that is that every space is unique in its own way. It has to function based on your lifestyle and reflect your design aesthetic. Not everyone will agree with what you do or like, and that's okay! If something doesn't jive or look right or lay out correctly, we will guide you towards a better solution while maintaining the original intent.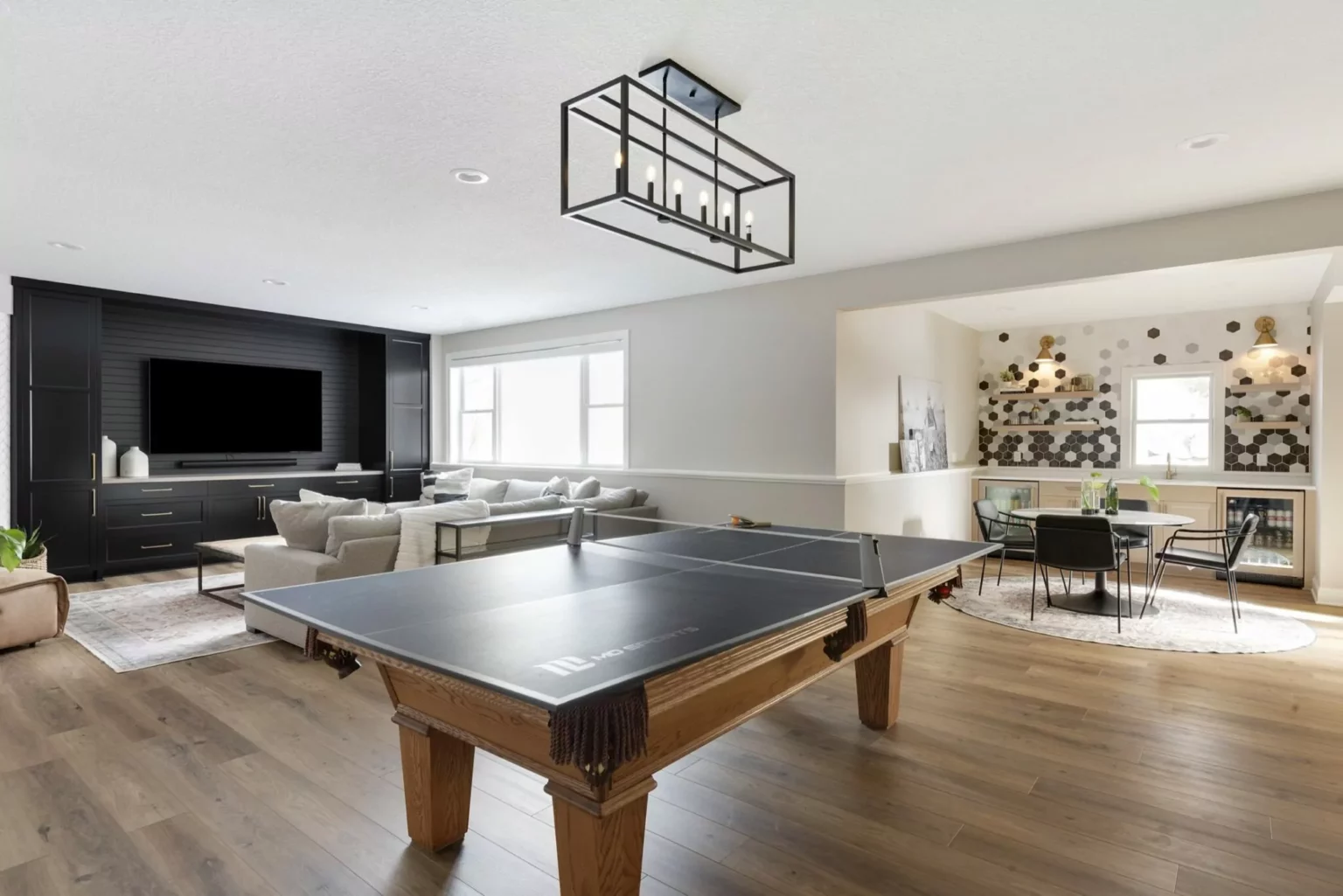 Change Your Home, Change Your Day 
Remodeling your home means your favorite spaces become more conducive to your daily life. The James Barton Design-Build team is ready to meet you and create a part of the home you love. 
Request your own consultation and begin the process for yourself!