Walk into a historic Twin Cities home, and chances are you'll see built-ins featured in at least one room. Whether you're looking to add, modernize, or eliminate these fixtures, James Barton Design-Build can lend their ideas, expertise, and unique skillset to help make your home your own. 
What are Built-Ins? 
Built-ins are elements of the home that are permanently attached to the interior, from cabinets to seating to shelving. This style became particularly popular during the Arts & Crafts movement of the late 1800s, which prioritized simplicity and pragmatism. And since many Minneapolis and St. Paul homes were constructed during that time, built-ins have become part of the local architecture.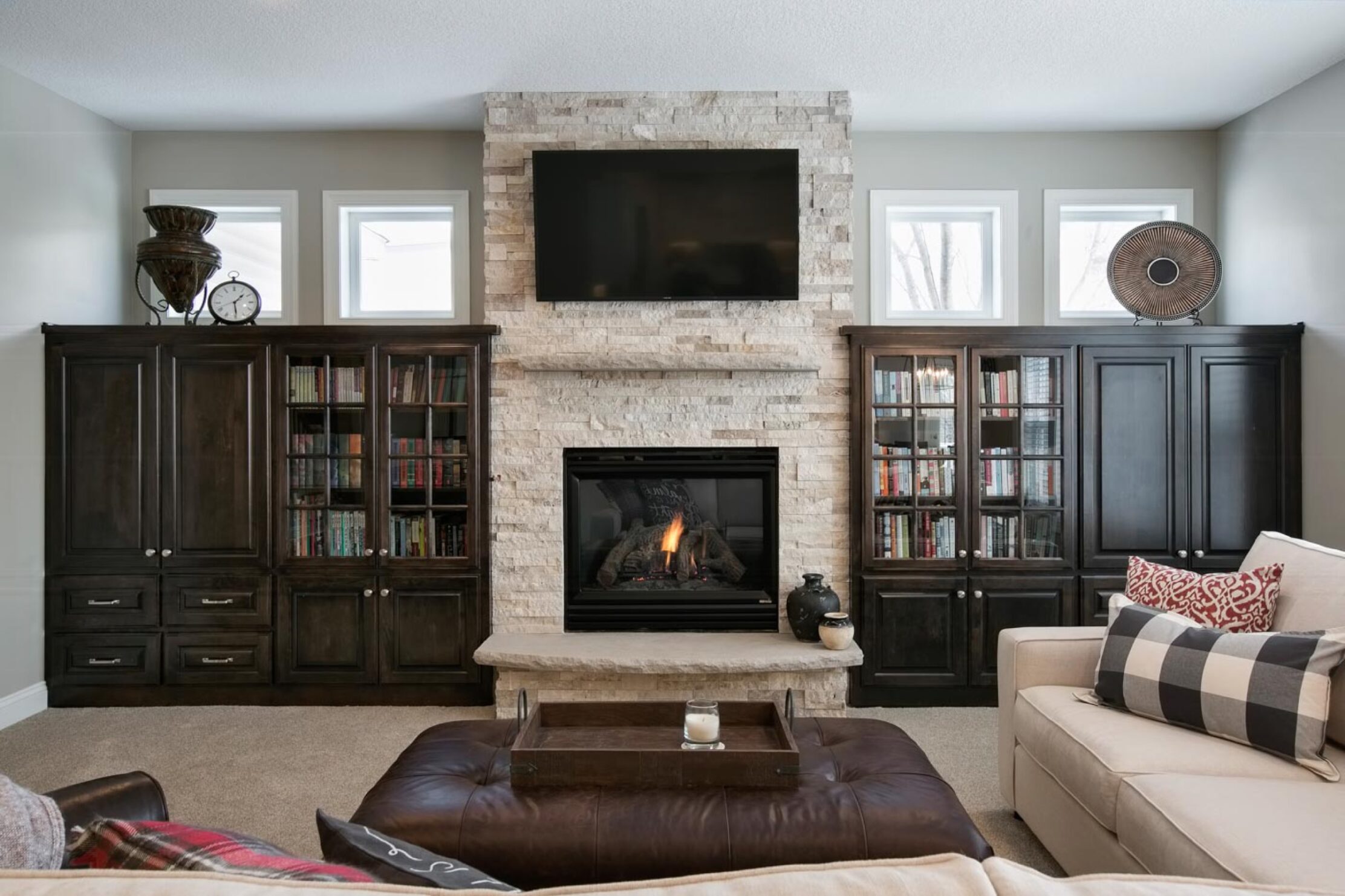 The Pros of Built-Ins 
Customizable, functional design. Instead of worrying about industry-standard sizes, built-ins fit into your home, meaning you can make the most of smaller or quirkier spaces, which are found in lots of Twin Cities homes. JBDB's design-build team can help homeowners create a customized built-in solution that's both practical and beautiful and fits the needs of their family.
They give your home character. Built-in bookshelves, for example, can add a cozy and personable feel to any area, including under the stairs, where they're gaining popularity. Meanwhile, a dining room built-in buffet is a classic way to elevate your dining room. 
There's a chance they'll improve marketability. If you're thinking about getting rid of your built-ins, think again. Plenty of potential homeowners love their look and functionality. 
You can maximize valuable space. Because you're making the most of your available space, built-in cabinets, shelving, and bookshelves can open up an area, especially if it's a unique shape or size. Open shelving built-ins let you showcase personal items while providing useful storage all at once.
The Cons of Built-Ins
There's a lack of flexibility. As stated above, they are a permanent fixture of the room, which can get tricky if you decide down the road to rearrange your space. 
You can't take them with you. In the event you choose to move, you can't simply remove and take them with you because they're legally considered fixtures of the home. For that reason, adding in new custom built-ins is best if you plan to stay in the same house for the foreseeable future.  
You might have inherited them. Because built-ins have been around for so long, they're not always conducive to modern life. After all, we live differently today than earlier generations. Their materials, layout, or placement might be competing with your preferences.
"Our team is highly experienced at modifying or modernizing built-ins to fit our clients' preferred design," said Sydney Monson, designer at James Barton Design-Build. "This allows you to bring historical elements into the modern world without disrupting the home's structural integrity." 
| | |
| --- | --- |
| Before | After |
Removing built-ins can be tricky, but that doesn't mean you're stuck with its existing look. With a professional design-build team, you can easily modify built-ins. A fresh coat of paint, new wallpaper, and customized fixtures, such as new glass panes or handles, can give new life to an under-utilized part of your home.
Have you thought about…
A built-in microwave cabinet is an elegant way to house this clumsy device within the aesthetics of your kitchen design. Apply the same mindset to a mini-refrigerator for the same streamlined look that marries convenience and beauty.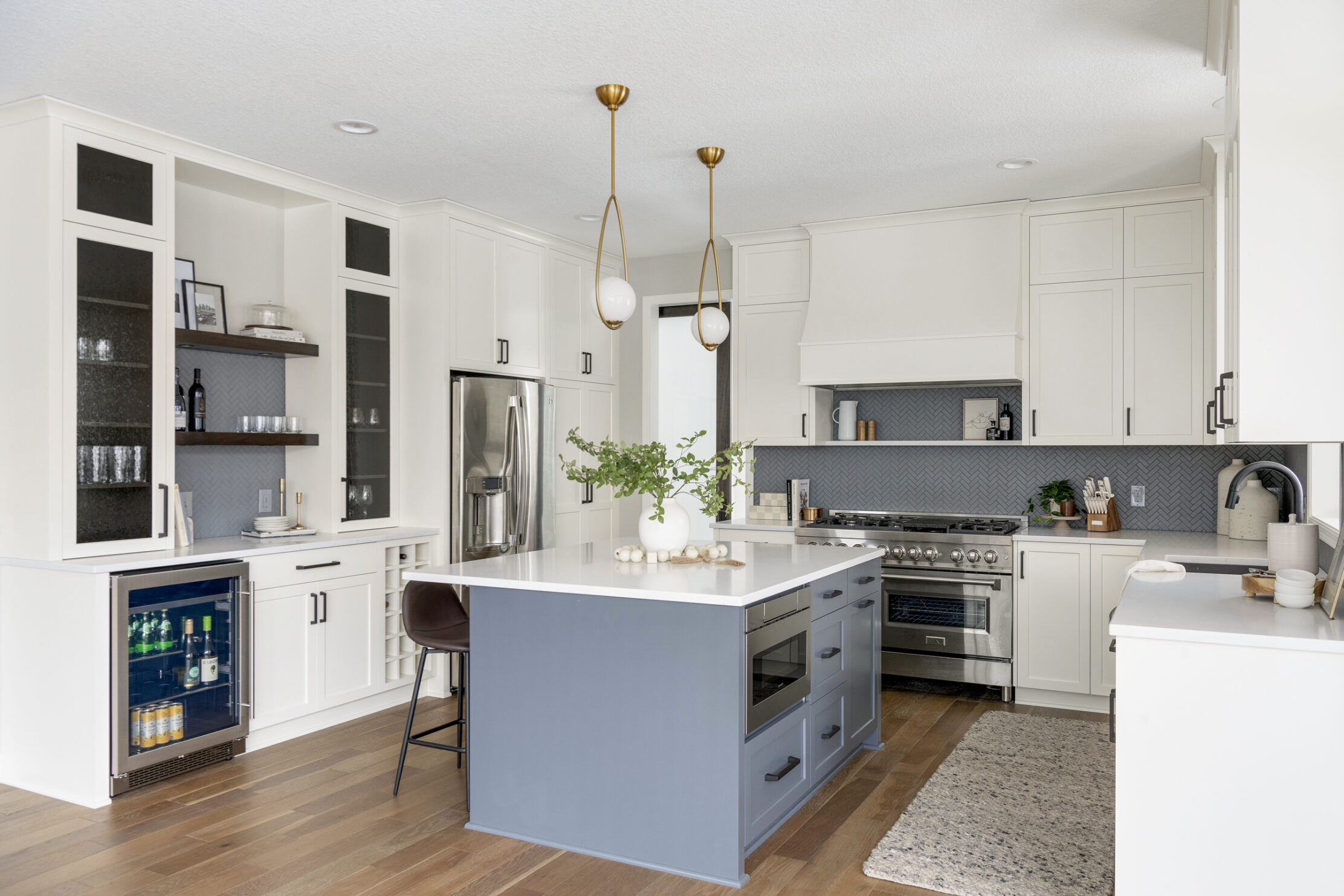 What would you change about your own home? 
When you look around your home, are there elements you'd like to adapt to better suit your life? Maybe your built-in cabinets are taking up valuable space in your dining room, or you'd like to add wood built-in bookshelves to your living room.

Let the team at James Barton Design-Build help you make your home your own. Fill out our contact form to begin your home remodeling journey.
Main Form
"*" indicates required fields