Wall texture is an easy way to give a room in your home depth and dimension and a unique style. But there are many different approaches, ranging from subtle to focal points, each with their own advantages. If you have a remodel coming up, consider how adding texture to your walls can factor into your overall design. 
Wall Texture Types 
There are all kinds of ways to incorporate different wall texture types into your home. Here are a few ideas to consider while you're putting together inspirational images for your upcoming remodel: 
Wood Paneling
Wood paneling can easily create a focal point for the room, especially if you're going for more of a rustic feel. For this project, the James Barton Design-Build team used wood paneling for one wall, giving the room a cozy feel without overwhelming the space. 
Tile
For kitchen backsplashes and bathroom walls, tiles are a common go-to for adding texture to your walls. You can create an exciting pattern with different shapes, sizes, and colors or choose one tile style for the entire section for a more uniform look. Both ways open up the room and give it a unique finish that speaks to your style.

"At our client-exclusive showroom, our team can present different tile options so you can see what's possible," said Sydney Monson, one of JBDB's designers. "We'll handpick a few favorites before you get there so you don't have to wade through every alternative. That makes the decision-making process so much easier." 
TO READ: "The Ultimate Guide to Choosing Tile"
Brick or Stone
Adding brick or stone to one segment of the wall can add visual interest. Brick traditionally offers a cleaner look, while stones can give a more rugged flair to the room. Because both of these options can be heavy, you can also opt for a veneer that offers the same visuals without the added cost or weight of the original

Fabric
Adding fabric or upholstery to one wall or just a wall section can dramatically soften a room. Choose a color or pattern that fits into the room or make a statement with a style completely different from what's already there. 
Textured Wallpaper
Textured wallpaper makes a statement in your new space. Certain wallpaper designs offer more depth to the room, which can be helpful when working with smaller spaces.
"We love helping our clients find the textured wallpaper of their dreams," said Kayleigh Queoff, another of JBDB's designers. "Once we find the right pattern, we can build around it, finding colors and accents to make the wall pop."

Don't Forget About Molding & Wainscotting
Crown molding adds elegance and character to a room or even your hallways by jutting out from the walls. One of the benefits of installing them during a remodel is choosing your preferred style and placing them at your preferred height.
TO READ: Millwork 101
How About Removing Wall Texture? 
You may prefer a change from the current textures in your home. A professional design-build company can help replace your existing wall designs with something you like more. While some homeowners choose a new material or technique, others opt for a more modern approach, leaving the walls smooth. 
How Do I Choose a Wall Texture? 
With so many wall texture types, it can take time to determine which one is right for your home and your taste. Working with a professional design-build team means you have experts helping you weigh your options so you make the best investment for your home.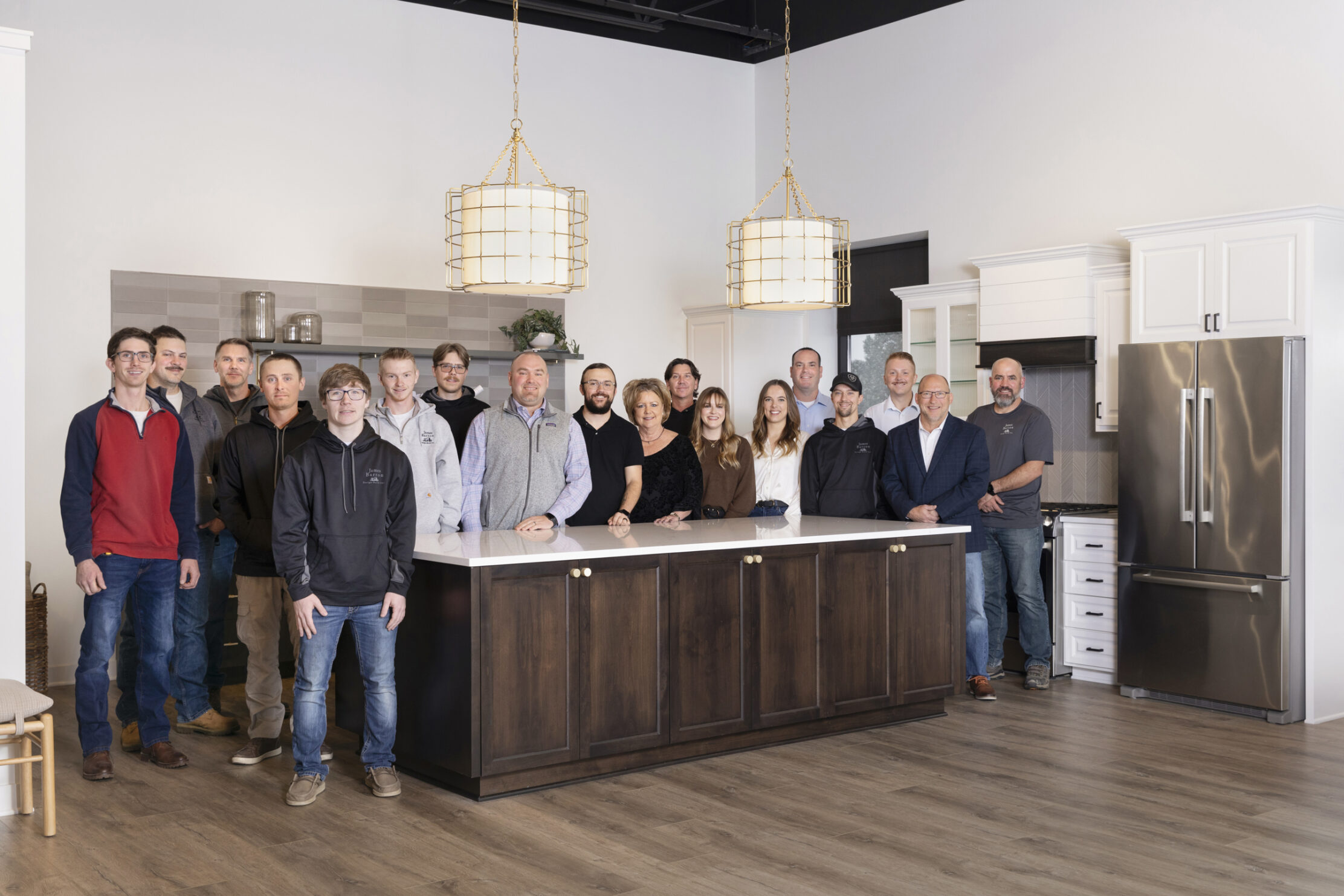 Let the Professionals Weigh In
Remodeling your home is a big deal. When you hire dedicated professionals, you make the job so much easier! After learning about your style preferences, the JBDB team will assemble personalized design options, leaving the final choices up to you. The result is a home that you love being in. Learn more about James Barton Design-Build's stellar reputation in the Twin Cities. Then, go ahead and schedule a consultation with their team!