Perhaps you're a professional chef; maybe you love experimenting with meals. Either way, a chef's kitchen at home might be more within reach than you thought. If you're looking to cook like the pros, here are a few things you'll want to have in your kitchen. 
What is a Chef's Kitchen? 
A chef's kitchen has the space, appliances, storage, and equipment a professional chef is accustomed to. An ideal chef's kitchen is designed for movement, with extra space and a strategic layout so you can get around effortlessly. In addition, there are plenty of personalization opportunities to fit the space to your style. 
Not only is a chef's kitchen great for those who love cooking and entertaining, but it can also improve your home's market rate if and when you decide to sell. 
Creating a Chef's Kitchen at Home
1. Double Ovens 
Double ovens allow you to simultaneously cook parts of the meal that require different temperatures and cooking times. It's an easy way to improve your kitchen's efficiency, a bonus if you're hosting big family gatherings. For the ultimate experience, look for simmer burners, high-heat, and infrared boilers, as well as a warming drawer to keep the side dishes hot while finishing the entrees. 
For the best result, invest in a high-end appliance with a trusted reputation. 
"At James Barton Design-Build, we work exclusively with appliance brands we trust because we know it makes a difference to the final result," said Sydney Monson, a JBDB designer. "Not only do they look great in the overall design, but they're built to handle years of use."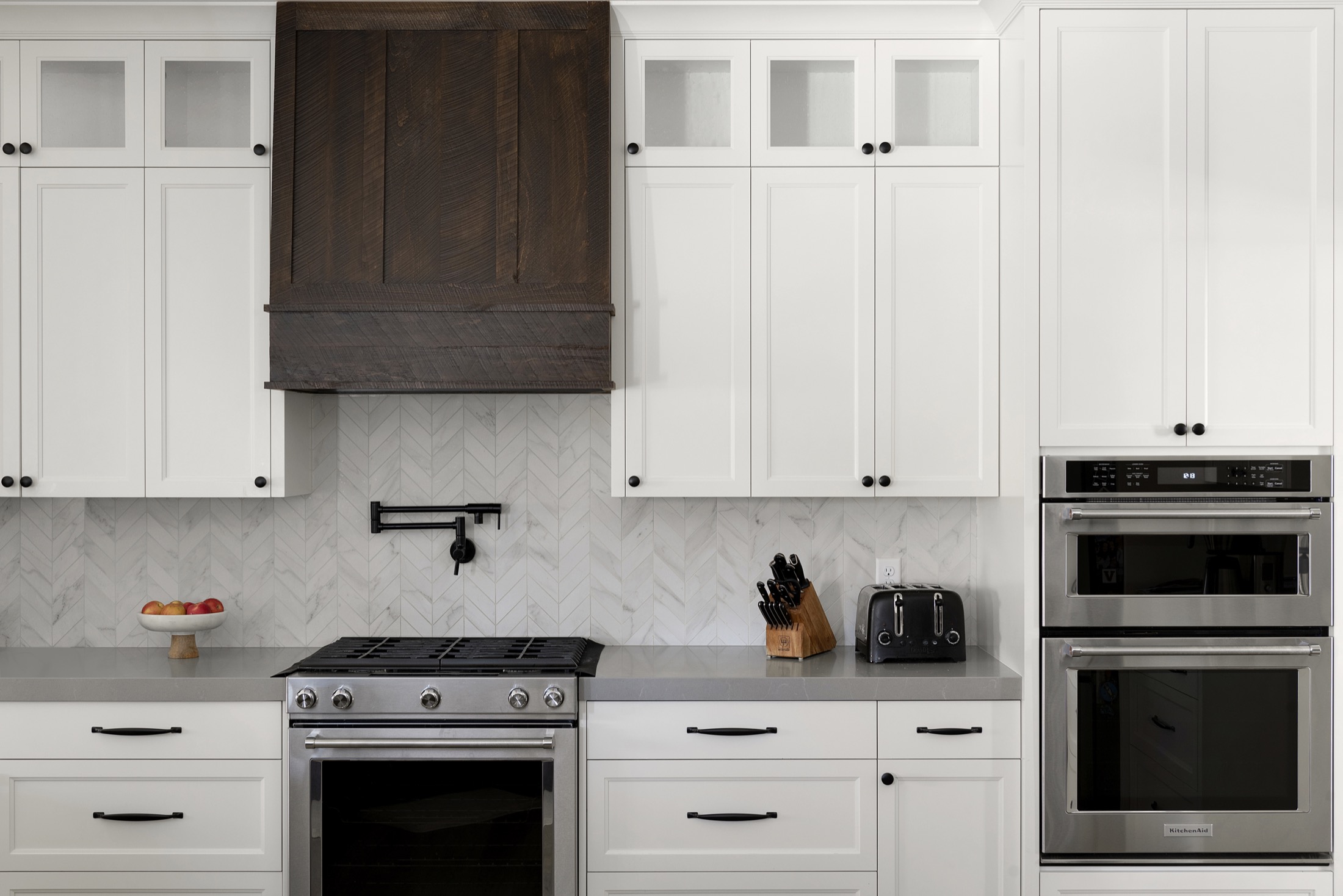 2. Expansive Sinks and a Prep Sink
Chefs know that a significant part of cooking involves prepping, cleaning, and washing hands, which means a larger sink or multiple sinks that offers plenty of room for vegetables, defrosting meats, or dirty dishes. 
"A prep sink gives you an additional place to wash produce and meat that doesn't lead to cross-contamination," said Kayleigh Queoff, another JBDB designer. "It's a game changer if you plan to use your kitchen for labor-intensive meals."

Professional Recommendation: Put your prep sink in the corner to maximize countertop space. 
3. High-End Fridge & Freezer
Keep your ingredients fresh with a high-quality, vacuum-sealed refrigerator and freezer. Choose a high-end brand, such as GE, KitchenAid, Thermador, Viking, Wolf/Sub-Zer, and Miele, all of which JBDB uses. Some homeowners opt for a glass front so they can see inside at a glance, while others prefer to camouflage them into the cabinetry. 
4. Pot Filler 
Transporting heavy pots of water can be annoying, especially if you're doing it multiple times a meal. Pot fillers are increasingly popular, and it's no surprise. Build a faucet into your stove's backsplash to get the water you need without going back and forth to the sink.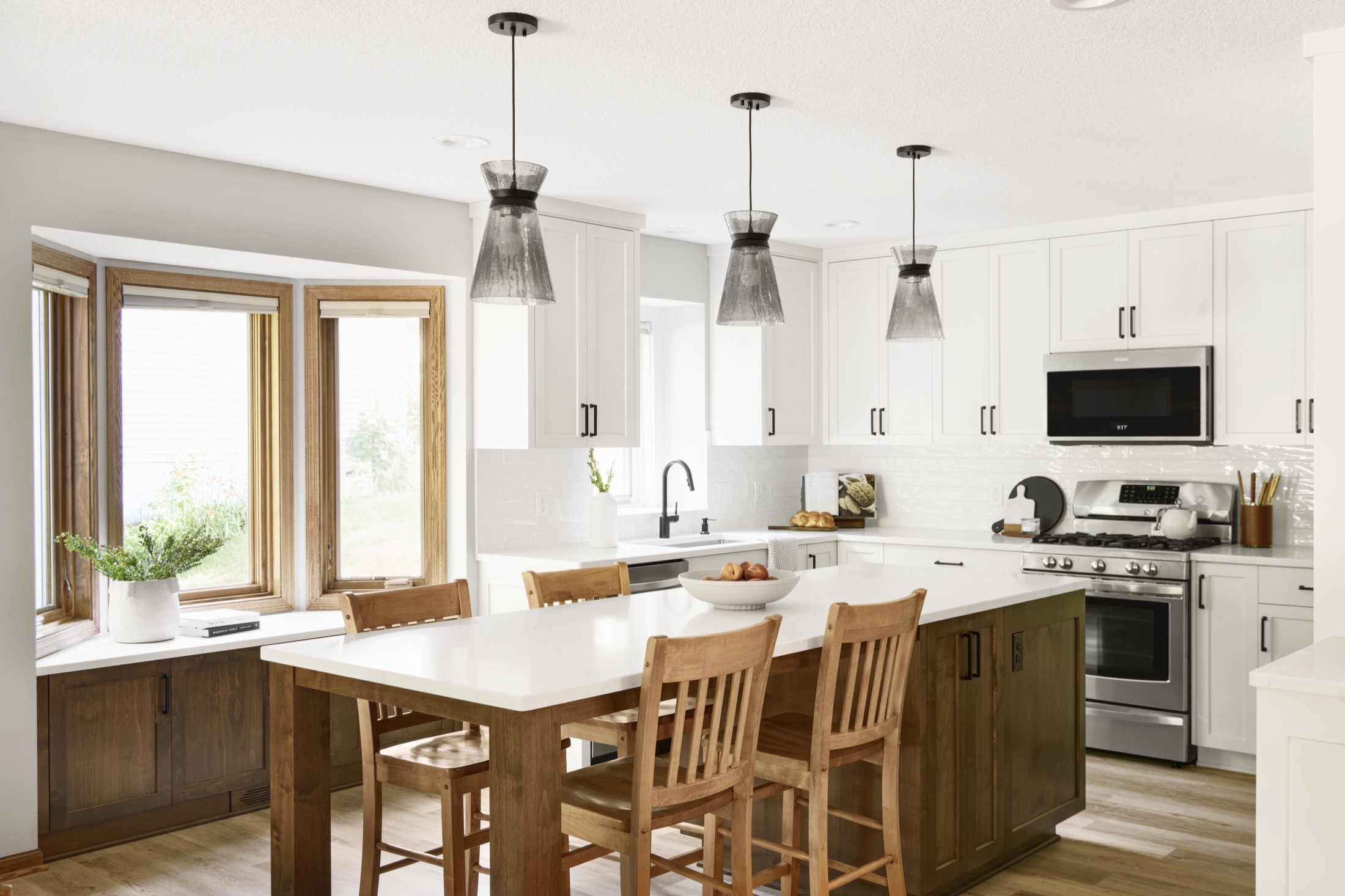 5. Good Lighting 
Adequate lighting is a must for all of the slicing and dicing you're going to do. Under-cabinet lighting, recessed lighting, sconces, statement pieces, and dimmers allow you to adjust the light to the time of day, your needs, or the mood you're trying to set. Prioritize lighting by your food prep area and your kitchen island if you have one. 

"A mix of good lighting goes a long way toward transforming your kitchen into a functional and relaxing space," said Sydney. "Our team helps clients put together strategic lighting options that complement each other in the overall design."
6. Pantry Remodel
A disorganized pantry makes cooking a frustrating experience, especially if you prefer having more ingredients at your disposal than the average kitchen. However, with the perfect size, storage, and organizational systems built in, your pantry will have everything you need, set up the way you want. Relocate your pantry remodel closer to your stove so your most-used items are easily within reach. 
7. Oversized Counters
There's nothing worse than trying to prepare a meal without enough counter space. Designate a prep area that's comfortable to work in with oversized countertops. Built-in butcher block can be a great addition, adding functionality while supporting your kitchen's look and feel.  
8. Extra Storage
A professional design-build team can plot out and execute a plan to store all of those extra appliances. While regular cabinets might not have the sizes you need, custom cabinetry can be made to your specifications so you can put away that one oversized appliance without worrying about how it will fit. 
9. Beverage Drawer 
While not a prerequisite for a chef's kitchen, a separate beverage space frees up valuable fridge space and is perfect for entertaining. Let guests grab a sparkling water or glass of wine without coming into the kitchen and interrupting your flow. 
10. Chef's Table
After all of that hard work, you deserve a perfect spot where loved ones can gather to eat meals and spend time together. Whether it's an offshoot of the kitchen or a separate dining room, a chef's table is a great way to bring the whole family together.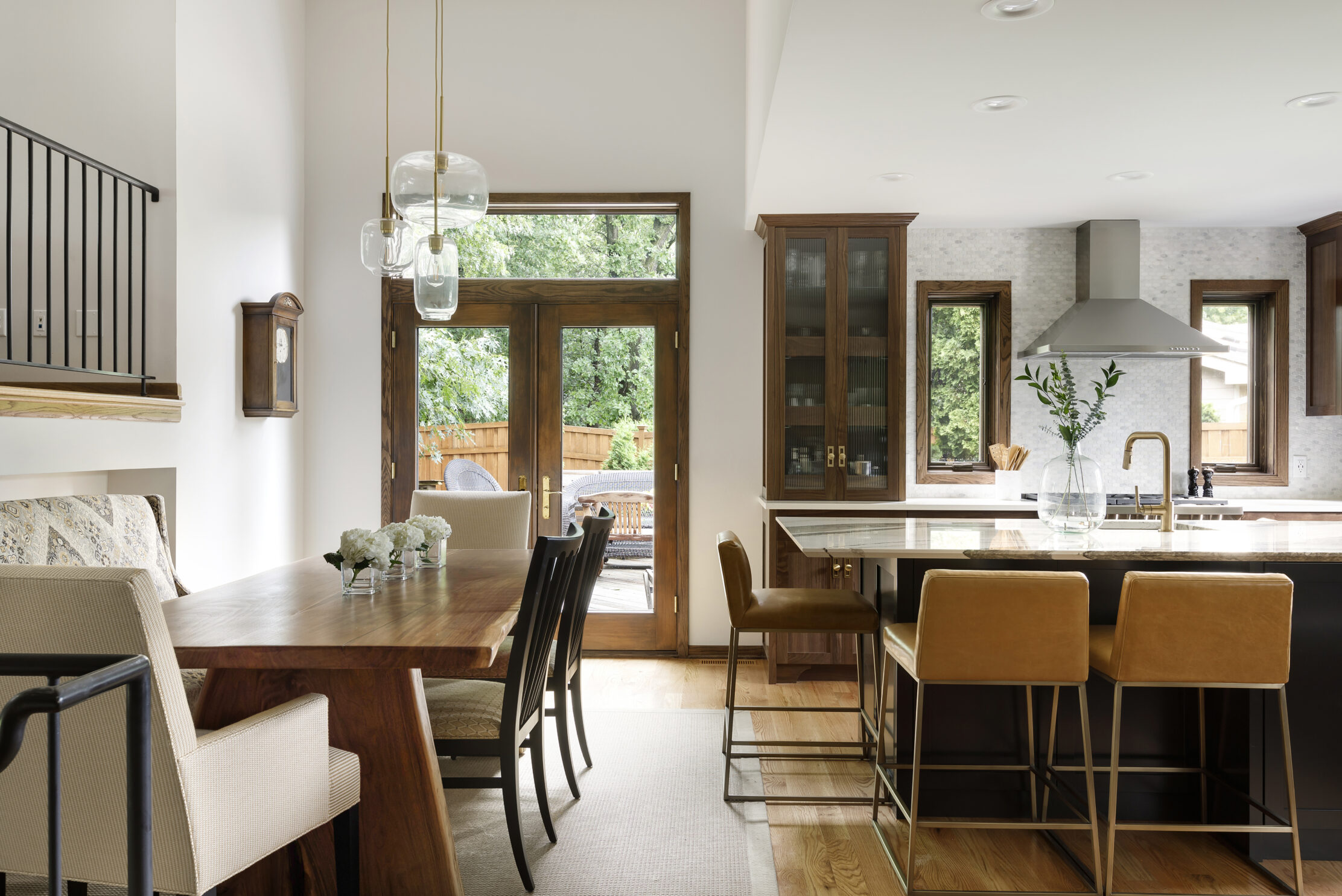 Create the Chef's Kitchen You Want 
Every chef has a unique flair when it comes to their cooking. One of the best parts of a kitchen remodel is customizing it to your habits. The team at JBDB will listen to your current frustrations and future dreams before putting together a personalized plan that you love. From an in-depth consultation to presentations and selections in our client-exclusive showroom, you'll be on your way to your own chef's kitchen. Ready to get started? Contact James Barton Design-Build to schedule an initial consultation.